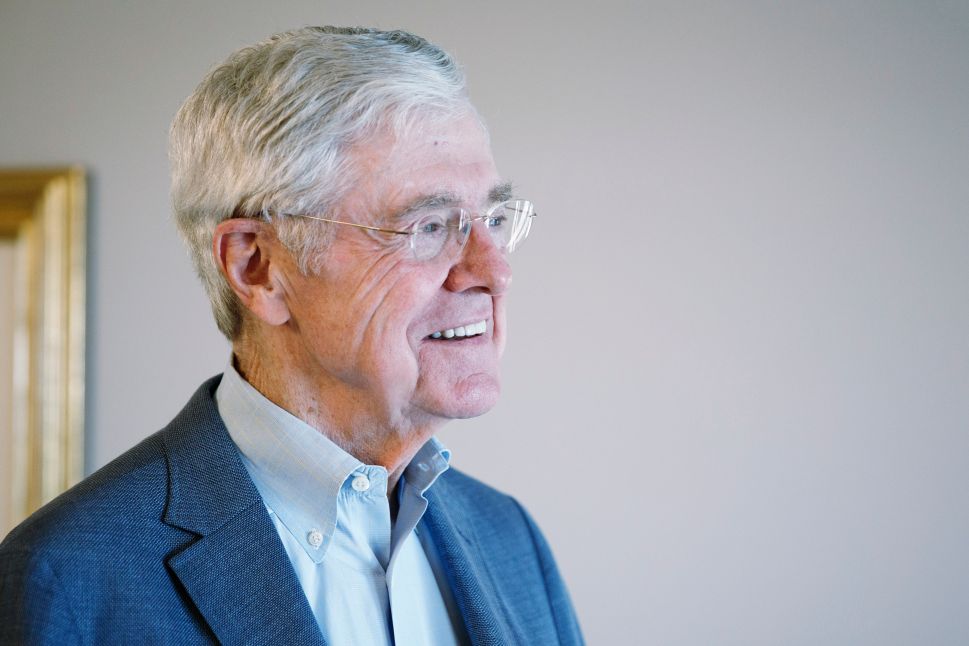 Koch Industries Chairman Charles Koch joins a growing list of Republican lawmakers and businessmen imploring President Donald Trump to reverse course on tariffs against steel and aluminum imports.
In an op-ed for The Washington Post published Wednesday evening, Koch lambasted the tariffs as an initiative that will incite the "same harmful effect" as the decline of the automobile industry. Noting the correlation between increased consumer costs and trade barriers under former Presidents George W. Bush and Barack Obama, the chairman compared implementing tariffs to cronyism.
"Tariffs will only perpetuate the rigged system that threatens the very core of our society," wrote Koch. "When large companies can pressure politicians to force everyday Americans to fork over unearned millions, we should all question the fairness of the system."
"Unfortunately, tariffs are not the only problem," added the chairman. "Our entire economy is rife with cronyism, resulting in regulations and subsidies that are destroying competition, opportunity and innovation."
A GOP megadonor who infused the modern political landscape with billions of dollars to alter the Republican Party's infrastructure in his own libertarian vision, Koch did not support Trump's campaign. But despite policy differences over immigration and healthcare, the two found common interest in shepherding a massive overhaul of the U.S. tax system.
Trump's spontaneous announcement of a 25 percent tariff on steel and 10 percent tariff on aluminum imports last week set the Dow Jones tumbling by 500 points. House Speaker Paul Ryan (R-Wis.), Senators Orrin Hatch (R-Utah) and Ben Sasse (R-Neb.) and Ways and Means Chairman Rep. Kevin Brady (R-Texas) are just a few Republicans to warn of the ramifications that such policy will have on the world economy.
National Economic Council Director Gary Cohn's resignation from the White House was reported by The New York Times on Tuesday—the culmination of disputes between himself and the administration's nationalist hardliners over tariffs.