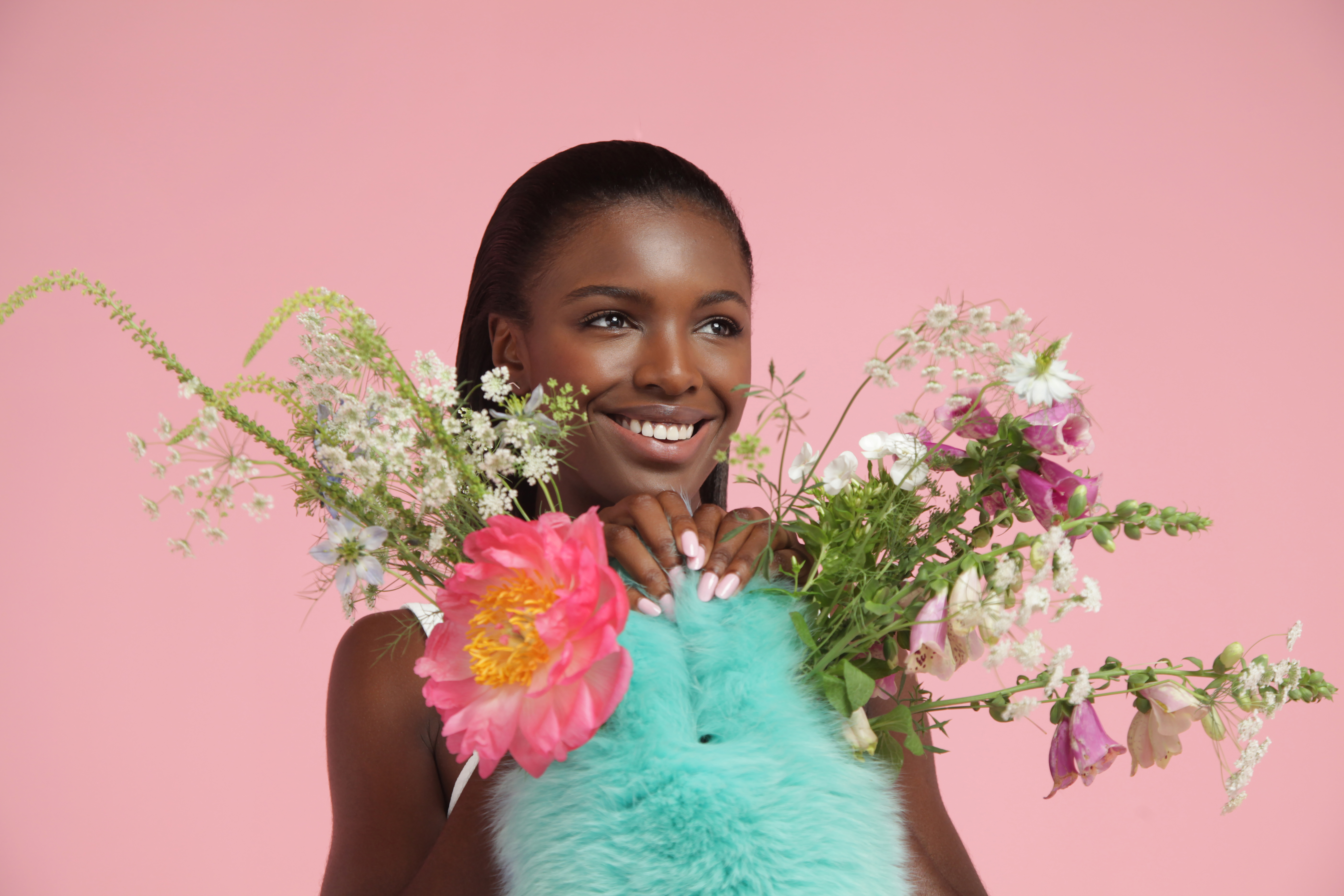 In 2018, it's not so easy to just throw on a fur jacket without a second thought.
"The truth is that fake fur was all over the runways for fall as designers…the debate continues to rage over which is better for the environment, but the proliferation of faux represented a cultural tipping point," WWD noted today. Michael Kors, Gucci and Armani are no longer on board with the use of animal fur, and neither is Net-A-Porter; all of these major companies have decided to adopt fur-free policies.
Shrimps, a relative OG in the faux fur category, is beloved among fashion folk for its ladylike coats, often featuring prim Peter Pan collars and touches of lace. When House of Fluff burst onto the scene in November 2017, the brand's ethical styles quickly appeared on the backs of the Hadid sisters.
At the same time, however, Saks Potts, the dreamy Copenhagen brand that touts green pastel leather jacket with fox fur trim and a pink mohair jacket spruced up with mink accents, has become the unofficial uniform of influencers from New York to Paris. They have no plans for going faux anytime soon.
Rather unsurprisingly, few labels cater to both sides of the fur debate. That is, except for Charlotte Simone. The London-based brand from designer Charlotte Beecham (who borrowed her middle name for the brand's moniker) is best known for candy-colored scarves of the fuzzy variety. What sets her apart from other designers is offering both real and fake versions of her playful creations, including fluffy coats, hats, keychains, iPhone cases and even plush handbags.
Beecham was inspired to start the range after spotting a woman in Paris wearing a huge statement scarf. "I kind of mulled on the idea for a while. Asking, 'do we actually think there's a gap in the market for scarves that can be [a] statement?' and 'is this something that a woman would want to invest in, just like a shoe or a handbag?'" During her freshman year at NYU, she decided to seek out the answers to those questions, and she began her business with just three scarves.
"I think from day one, it's always been, 'What is offered in real is also offered in faux,'" she told Observer about her business model. Now, her sales are split almost evenly between real and faux creations. But she's not quite sure exactly why.
"Maybe the lady doesn't like to wear real fur, maybe she can't afford the real fur, and faux fur is a more affordable option. It kind of just depends on the lady," she shrugged.
Perhaps it's that the customers aren't sure when they're buying Beecham's real or fake versions—and understandably so. On Bergdorf Goodman's website, a sugar-sweet pale pink and baby blue striped scarf made of fox fur is offered for $230, while an edgy black, hot pink and red neck wrap, made from acrylic, is going for the same exact price.
Beecham acknowledged that the price difference between the two materials can vary by only a small margin, proving her point that faux is not simply a cheap option. In fact, the designer is investing her resources into discovering new faux techniques, and she recently embarked on a research trip to Shanghai in order to get a closer look at the advances in this category.
She's excited to see the new weaves and plush varieties that are being developed, and plenty of these new materials can be seen in her Winter collection, which will debut this September. "I'm offering a lot of new faux fur lengths and textures, not just the imitation fox fur, short-trimmed faux," she explained.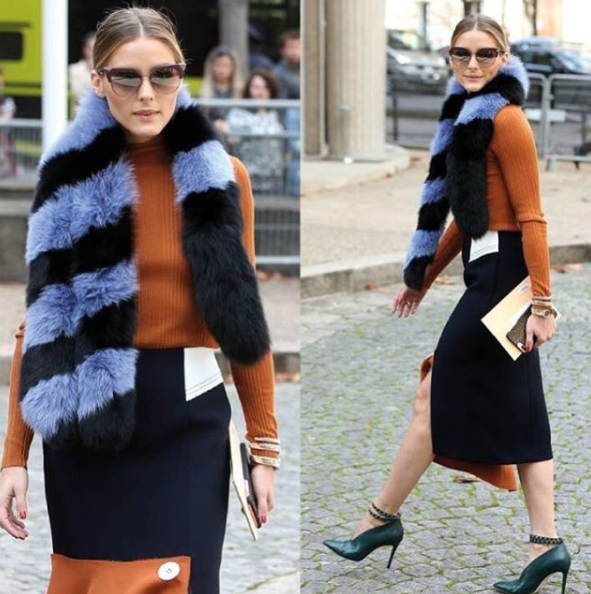 As expected, Beecham's scarves and coats sell the fastest during the colder months, from September through January. Every year, she brings back the celeb-favorite Popsicle stole that first rocketed to fame after Olivia Palermo wore it to fashion week in Paris. The designs usually feature an unexpected pop of color and can be wrapped around the neck in a multitude of ways, thanks to a notch that secures the scarf in place.
But popular designs aside, some of the Charlotte Simone designs just don't work in warmer weather. So, how does the brand stay afloat from February through August?
"Last spring, I tried to do a small capsule of scarves, and the feedback from the buyers was that they really wanted to do something different in the spring season," Beecham said. "The told me to save the scarves for winter." So she branched out with handbags, accessories, keychains and charms, all with a fuzzy touch.
Fur for spring? It might be groundbreaking, but as Observer correctly predicted in 2016, furry phone cases are a major trend—and one that doesn't seem to be going anywhere. It has yet to be seen if fur bags will be all the rage come July, but who knows, stylish shoppers will do almost anything for an Instagram moment these days.