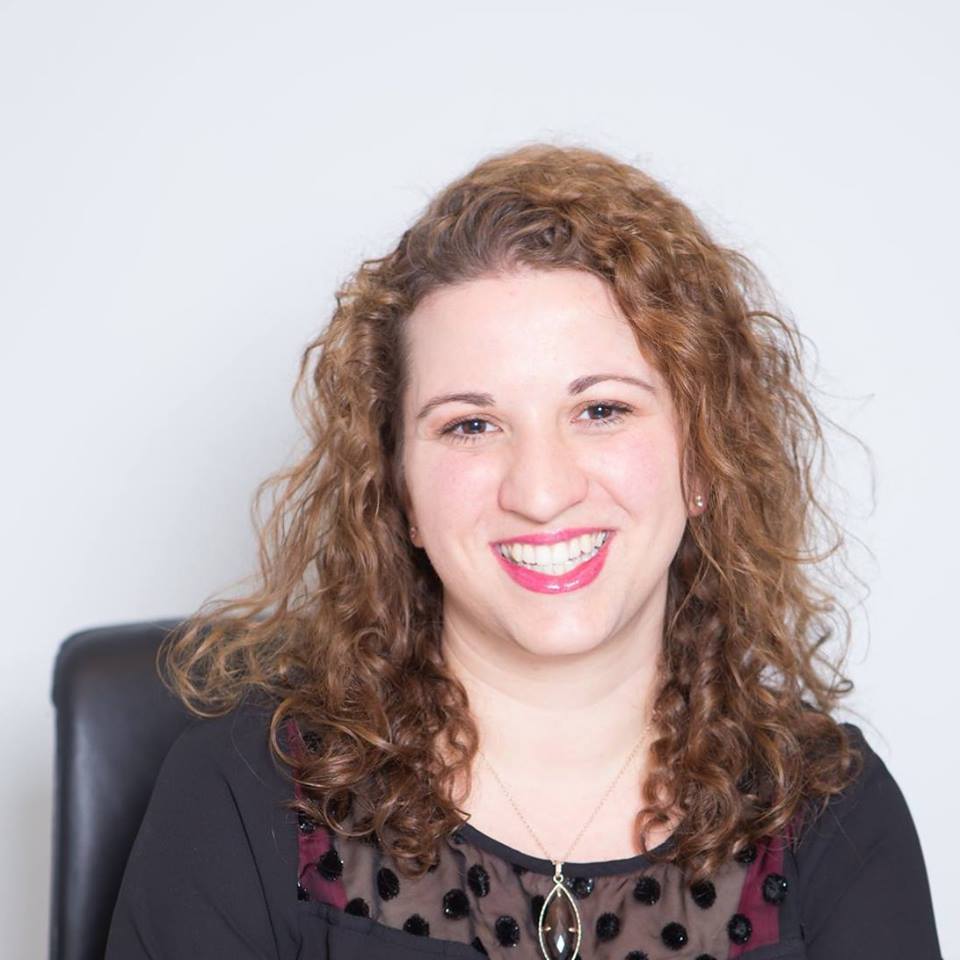 Three years after First Lady Chirlane McCray launched her signature $850 million ThriveNYC mental health initiative, she is tapping Alexis Confer—who has worked on Mayor Bill de Blasio's successful universal pre-kindergarten initiative, on national gun reform and on former President Barack Obama's campaign—to serve as the initiative's first-ever executive director.
De Blasio and McCray announced that Confer, 35, will head the 54-program initiative, launched in 2015 to tackle mental health as a public health challenge and to fight the stigma associated with it.
Confer most recently served as chief of staff to former Deputy Mayor for Strategic Initiatives Richard Buery, who oversaw the rollout of the universal pre-K initiative. In that role, she played key roles in managing Pre-K for All, Thrive NYC, the city's minority- and women-owned business enterprise program and the Young Men's Initiative.
She first joined the de Blasio administration in 2014 as the head of the Pre-K for All Outreach Team, which helped enroll students in universal pre-K.
Confer, who said she has known McCray for nearly four years and has a "good working relationship" with her, told Observer on Wednesday morning she will be focus on the "nuts and bolts." She started the job this week.
"I'm really here to run the day-to-day operation, help set strategy for deepening and expanding the initiatives and really taking things to scale," she said. "We're doing a lot of due diligence to make sure that the work is reaching as many people as possible… I'm here to take it to the next level."
She will report to McCray and Deputy Mayor for Strategic Initiatives J. Phillip Thompson and work with the 26 agencies involved with Thrive NYC.
Confer also noted the city plans to go door-to-door to make people aware of ThriveNYC's services. She pointed to a team of trained organizers who have been working to build community-based relationships.
"We're not comfortable to sit and wait for people to get the resources they need," Confer continued. "This is an urgent issue. We want to make sure we're taking it directly to them."
Confer said the city has a five-borough strategy but plans to prioritize certain communities, referencing the city's work in the South Bronx, central Brooklyn and parts of Queens, as well as immigrant communities.
"We know we have to prioritize underserved populations and folks that have been marginalized by national decisions," she added, referring to the impact of President Donald Trump's policies.
In a statement, McCray praised Confer's experience leading and organizing national and citywide projects.
"I am excited and proud to have Alexis Confer at my side as the new executive director of ThriveNYC," she said. "Under her leadership, we will build on the early successes of ThriveNYC as we work to change the culture of mental health and substance misuse in our city."
In 2016, McCray launched NYC Well, a 24/7 mental health hotline, which has received more than 250,000 calls, texts and chats, according to the de Blasio administration. And more than 40,000 New Yorkers have been trained in Mental Health First Aid, which the city's Department of Health and Mental Hygiene offers.
McCray also launched Sisters Thrive, a national volunteer effort to encourage mental health literacy in the black community.
Since first launching ThriveNYC, McCray has expanded her mental health initiative across the nation.
In November 2016, she unveiled the Cities Thrive Coalition, a bipartisan group of mayors working on mental health reform. A year later, the coalition increased from 25 cities to 200.
And the First Lady hopes to travel around the country, saying she evaluate candidates based on their understanding of mental health and substance misuse issues.
She's also taking her work to other countries. The Mayor's Fund to Advance New York City, of which she is chairwoman, and the Hispanic Federation are providing $200,000 to bolster mental health services in Puerto Rico following Hurricane Maria.
Confer expressed openness to traveling.
"Anything we can do to break down barriers… [target] elected officials who are not focusing on it or shining a light on elected officials who are is something we can do whether it's in our home state or D.C.," Confer said.
In recent weeks, McCray's role in city government has come under scrutiny. The mayor and McCray have said they always work together. And she recently said she is considering running for office in 2021, after first indicating in November 2017 her interest in running period.
When asked if her appointment is an indication that McCray needs more help running the initiative or if it is connected to her rising role in the administration and entry into the limelight, Confer insisted she is stepping in to help with strategic planning.
"First Lady Chirlane McCray is the vision and she is the person who had the whole conception of ThriveNYC, and so many of the successes of Thrive are in large part due to her passion, her intelligence and commitment… it's time to deepen and strengthen to create true sustainability," she maintained.
Before joining the de Blasio administration, Confer served as the first field director for Everytown for Gun Safety, a nonprofit established in 2014 to champion gun control measures. She was also Obama's deputy field director in 2012 and deputy director of the National Day of Service on the Presidential Inauguration Committee.
After working in Nairobi, Kenya, she moved to New York City, where she served as director of special projects for former Queens Councilman Peter Vallone Jr. and as chief of staff for Queens Councilman Jimmy Van Bramer.
Originally from New Jersey, Confer has a bachelor's degree from George Washington University and an MPA from New York University's Wagner School of Public Service.
Confer plans to utilize her relationships across the city and country.
"I've made my career off large-scale implementation, managing large teams, building coalition and all of that work—it's about relationship building, it's about understanding where the needs are, it's about knowing the data and making sure you're matching supply-and-demand, knowing where the needs are," she said.