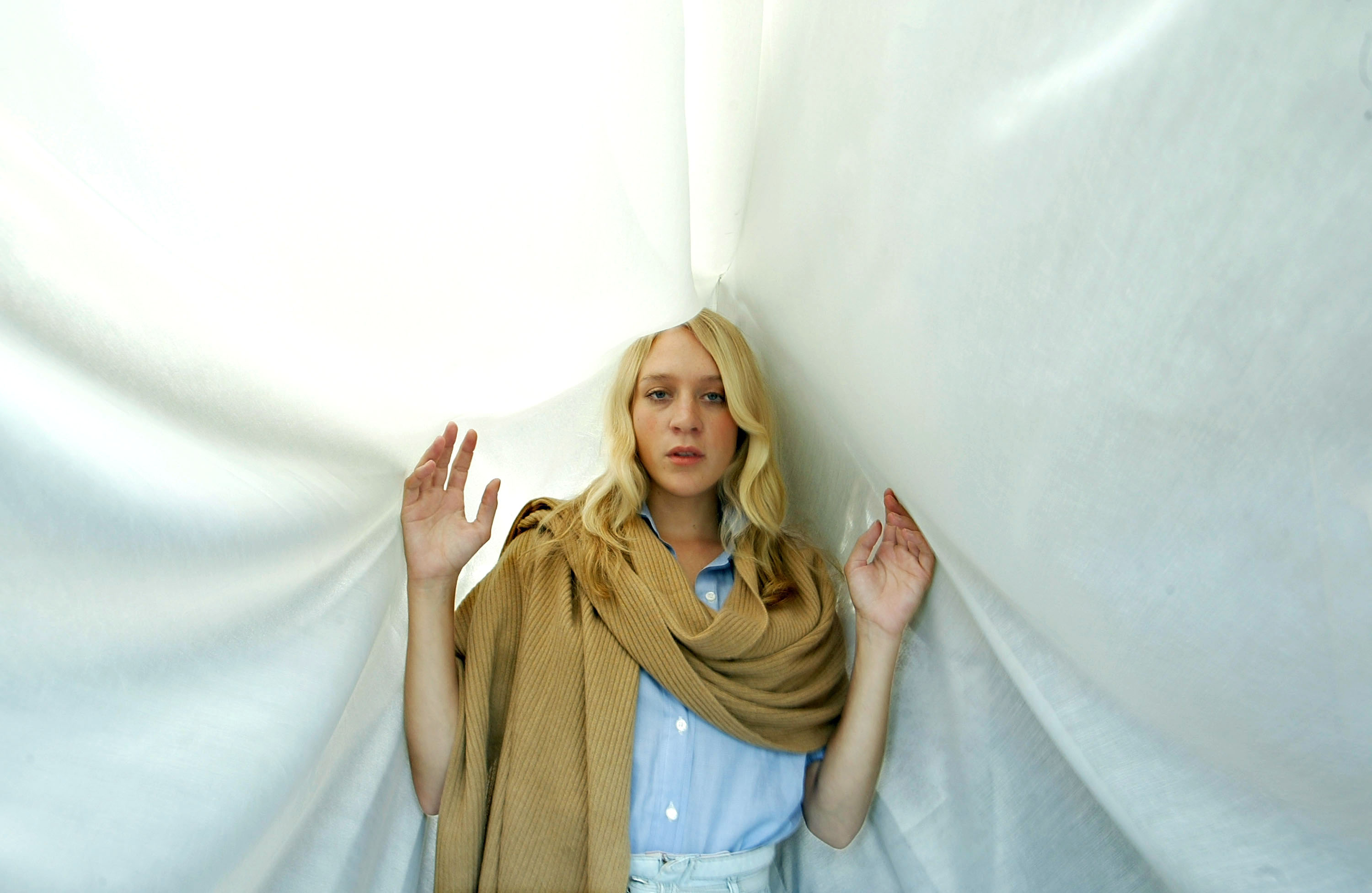 This morning at 10 a.m., The RealReal launched a curated sale including a barely worn Opening Ceremony varsity jacket, boho Chloé sunglasses and a frilly Comme des Garçons blouse, all of which were plucked from the closet of Chloë Sevigny. A few hours later, the entire haul of 172 pieces was almost entirely sold out.
A longtime darling of the worlds of fashion and film, this appears to be something of a spring cleaning for Sevigny. "I'm trying to shed more and acquire less, to only hold on to the most sentimental of pieces," she told the consignment site, noting that she will not be parting ways with her first communion dress nor the frock she wore to prom. She also plans on holding onto the pieces that she actually wears on a regular basis.
Given the chance to poke around her closet, the internet goes into a frenzy. ManRepeller gushed "Chloë Sevigny's Closet Is For Sale and I Want Everything," while Refinery29 admitted that they "Want It All." And with the rate that these pieces were snapped up, it seems that actual shoppers also agree with that sentiment.
This is really the first time that Sevigny fans have had the opportunity to do so. And no, snapping up her designs for Opening Ceremony via the collaboration that spanned a few seasons, doesn't count.
"A mysterious Instagram suggests the actress may be staging a monumental yard sale," Vanity Fair reported in 2016, provoked by a 'gram snapped in Sevigny's hometown of Darien, Connecticut. Their musing was incorrect; alas there was never a dreamy opportunity to peruse Sevigny's most famous Prada dresses or Rodarte ensembles in some New York warehouse space.
Vestiaire, another consignment site, partnered with Sevigny in 2017, though they weren't granted access to her famously color-coded closet. Instead, the actress and style icon simply curated a section of tattered Levi's, golden Cartier watches and floral vintage designer dresses; the picks were all "inspired" by her own taste.
Ever since Jay McInerney's New Yorker profile in 1994 on the breakout star of Kids (and her envious jelly sandals), we are reminded every few months just how cool Sevigny is. Sometimes that's in the form of a frothy Q&A or quirky Page Six gossip item, like the one about the Golden Globe winning actress buying her own book at a tag sale. But most often it comes in the form of a major fashion campaign; most recently, Proenza Schouler tapped Sevigny to star in images for their lower-priced line, PSWL. But the laundry list of brands who entrusted the blonde star to promote their wares goes on: Vivienne Westwood, J.W. Anderson, Chloé, Miu Miu, Jimmy Choo and Kenzo.
With the rise of the celebrity stylist era, where most red carpet looks are formulated to plastic perfection—with nary a seam out of place—Sevigny has remained true to her own sense of style. Which, yes, is still decidedly quirky and features more than a few ruffled blouses. She might borrow a dress from a designer, but she goes for the fringed style or the one in pigmented lime green or satin pink. And, when paired with a gold scorpion belt buckle, a pair of intricate lace tights or a casual turban, plus her signature uncouth smirk, that off-the-runway look can feel totally relatable.
"There are still some women out there with personal style. Chloë Sevigny always looks like she picked out her clothes," Sofia Coppola told W, during a takedown of the current too-perfect red carpet obsession.
And while most of Hollywood has a pretty serious ageism problem, the 43-year-old Sevigny seems to be suspended in perpetual youth. Indeed, more often than not, she's referred to as a "cool girl." Perhaps that's due to her New York City-centric identity, which makes it seem like she's always flipping through the racks at Resurrection Vintage and frequenting the dive bars of the Lower East Side. Never mind the fact that, according to her IMDB page, she's actually an active actress, having appeared in box office flops like 2017's The Snowman and starred in critically acclaimed hits, including 2018's Lean on Pete.
Regardless, it's clear that to a millennial, or one of Sevigny's peers, owning a piece of this bonafide "cool girl," or woman, is worth every penny.