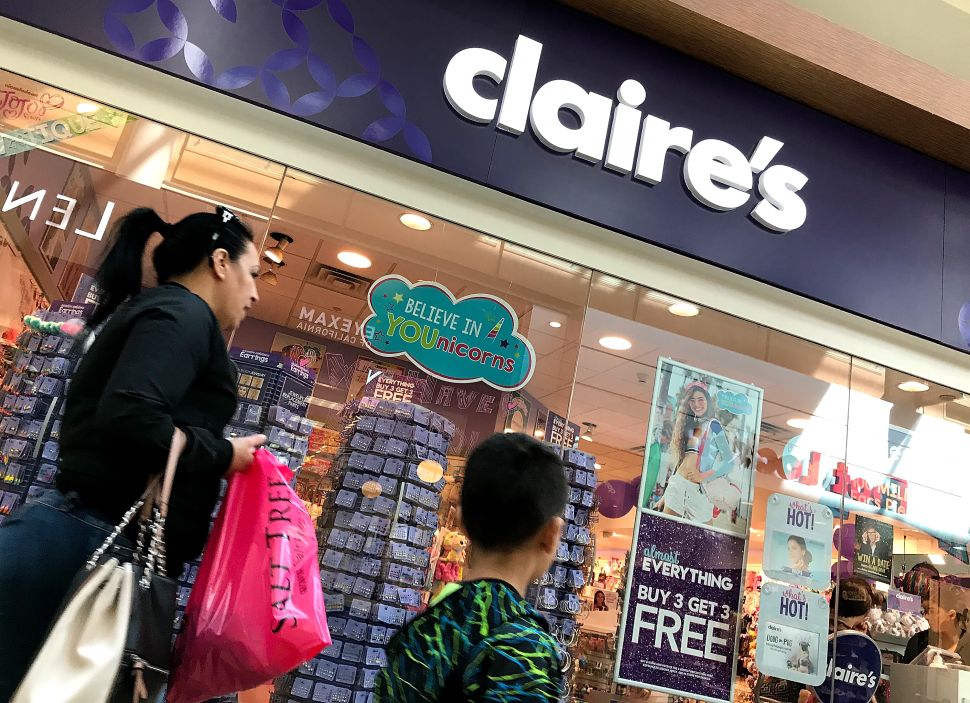 The fall of American shopping malls has spread to brands that rely on regular mall visitors for existence.
On Monday, tween jewelry chain Claire's, which has a presence in 99 percent of the shopping malls in the U.S., filed for chapter 11 bankruptcy protection.
Claire's road to bankruptcy eerily mirrors that of Toys "R" Us: a miscalculated financial arrangement with its private equity owner. But, unlike Toys "R" Us, an inconspicuous side service offered by the cheap jewelry chain will likely save it from the fate of nationwide store closings.
The company's saving grace? Ear piercing, a service that the company said can't be replicated by Amazon or any online retailer.
CFO Scott Huckins said in a court filing that Claire's has pierced 100 million ears worldwide since it first offered the service in 1978. In 2017 alone, Claire's has pierced 3.5 million ears in the U.S.
Claire's offers free ear piercing with the purchases of a starter kit starting at $18.99. While it doesn't sound like anything radically innovative, the service has created somewhat of a market monopoly for Claire's—especially among teenage girls.
In the U.S., there are few parent-approved places other than Claire's that young kids can get ear piercings, while the demand is supposedly strong. (Market data on body piercing is limited, but a 2017 Statista survey showed that 91 percent of women under the age of 29 consider ear piercing attractive.)
Claire's considers Justice and Charming Charlie as its main competitors in the U.S. market. Justice doesn't offer ear piercing service. Charming Charlie recently began offering this service, but its retail presence (287 stores in the U.S.) is no match to Claire's, which has over 3,000 stores.
A few higher-end jewelry chains and department stores, such as Kay Jewelers and Macy's, offer ear piercing service, but often at a much higher price point.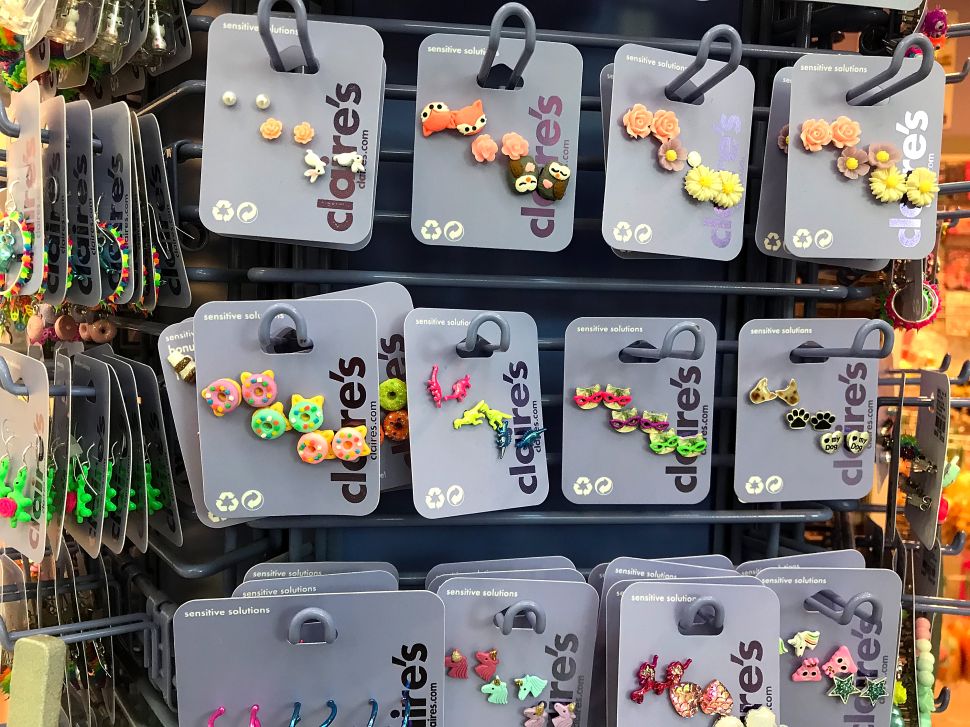 Still, Claire's needs to come up with a plan to survive the retail apocalypse before it's too late.
When Claire's first announced the debt restructure plan in January, CEO Ron Marshall said "the way consumers shop continues to evolve and we must evolve as well."
In 2018, the company plans t0 open 4,000 new concession stores in partnership with a national retailer (it declined to disclose the name), as well as expanding its online store operation.
But first, it needs to find the money to fund the growth plan.
Claire's has reached an agreement with its private equity owner, Apollo Global Management, and a group of hedge fund lenders led by Elliott Management Corporation and Monarch Alternative Capital to restructure $1.9 billion of debt by September. The restructure will free up $150 million in cash, the company said. 
Claire's stressed that the bankruptcy procedure is purely a "balance-sheet" restructure, not an operational one.