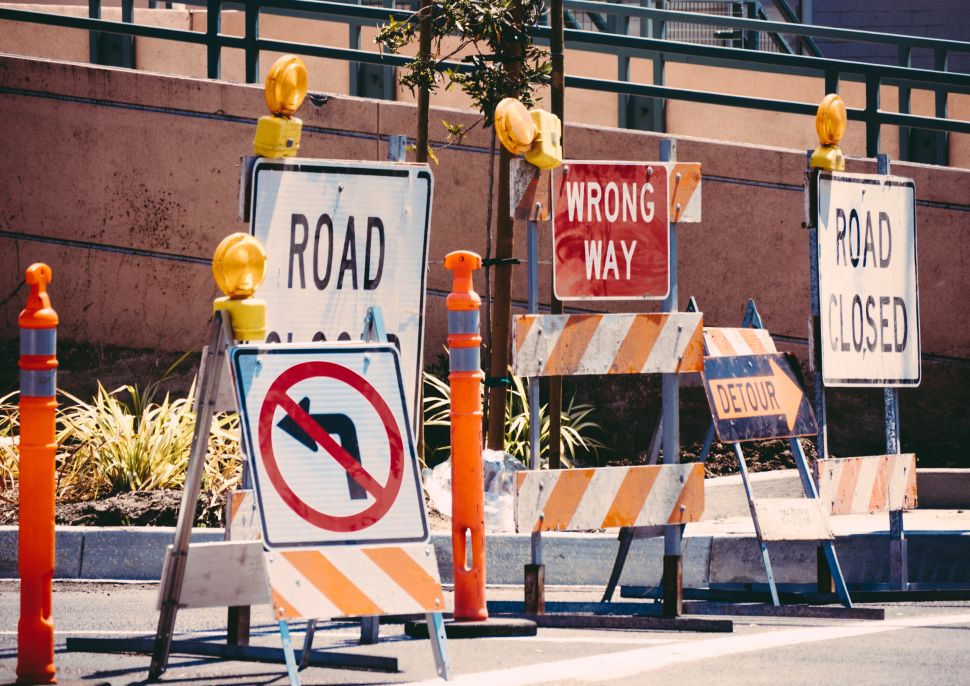 A month ago, President Donald Trump announced an ambitious plan to spend $200 billion of federal dollar to upgrade America's infrastructure and, provided that state and private-sector money will follow, eventually make it a $1.5 trillion project.
That seems like a solid plan, given the strong job market reaffirmed by Friday's monthly jobs report, which showed a strong gain of 61,000 construction jobs in February, continuing the positive trend from January and December.
However, the encouraging numbers of job additions failed to capture the labor market picture on the demand side, which tells a very different story. 
A more holistic measure used by economists is the employment opportunity index, the ratio the number of jobs available to a job seeker. In an ideally balanced world, the ratio will be 1:1, meaning there is exactly one job candidate for each job opening.

The employment opportunity ratio for construction jobs has risen in recent months, according to online employment marketplace ZipRecruiter, indicating that there are more construction job openings and not enough qualified workers.
In February, the nationwide employment opportunity index for construction jobs was 0.16, meaning there were six applicants for one job opening. A year ago, one job listing would see twice as many applicants.
Small metropolitan areas have seen a more serious shortage in workers than densely-populated areas.
In Hot Springs, Ariz., where construction workers are needed the most, there were four job openings for every qualified applicant, according to ZipRecruiter data. In 12 other cities, more than half in the Midwest and the Southwest, there was more than one job opening for every applicant.
On the other end of the spectrum, New York, Los Angeles and Dallas have the lowest employment opportunity index for construction jobs, indicating a relatively ample labor supply in these areas.
"There is a friction in terms of where skilled construction workers are located versus where the new jobs are. It's often difficult for workers to move around the country, as construction is a less mobile occupation than other industries," Cathy Barrera, chief economist at ZipRecruiter and a former economics professor at Cornell University, told Observer.
An increase in labor supply to fulfill current demand level is needed, but actual growth will be slow, Barrera said.
"Many construction jobs require a significant amount of skills. In fact, many positions, such as electricians, require certifications. There is often a high upfront cost to get these qualifications. So it's more difficult in construction than in other industries, say business service, for labor supply to fluctuate at the same pace as demand," she explained.
Logically, a shortage of labor should result in a strong wage growth for people currently in the workforce. Although that's true on an industry level, Barrera warned that, due to a lack of labor mobility in construction, the wage growth will not likely be evenly distributed across states.