Back in December 2007, OXO PR director Gretchen Witt embarked on a pretty ambitious baking project when she whipped up a batch of 96,000 cookies with the help of her two-year-old son, Liam. At the time, he was in remission from neuroblastoma, a rare cancer of the nervous system and the family was looking for a way to pay it forward. Staging a version of the classic fundraiser, a bake sale, they took it to epic proportions, raising $420,000 for pediatric cancer research. A year later, they officially launched the Cookies for Kids' Cancer charity.
Ten years on, the organization has sold more than 1 million cookies and raised over $15 million for research into treatments for cancer — the number one disease responsible for child death in the U.S. The network has been responsible for more than 8,500 grassroots events in all 50 states and in 18 countries around the globe.
On Tuesday night, more than 50 acclaimed chefs and top mixologists volunteered their time and resources for the 5th Annual Chef's for Kids Cancer benefit at Metropolitan West in New York. C.F.K.C. board members Dan Kluger and Milk Bar's Christina Tosi spearheaded the sit-down dinner for 430, bringing together New York's top chefs, including Grant Achatz, Missy Robbins, Alex Guarnaschelli, Marc Murphy and Justin Smillie, among others.
The very recognizable crowd, who cumulatively raised over $1 million, also included actor Paul Rudd, radio host Elvis Duran, Christie Brinkley, former defensive end of the New York Giants Justin Tuck and designer Todd Snyder.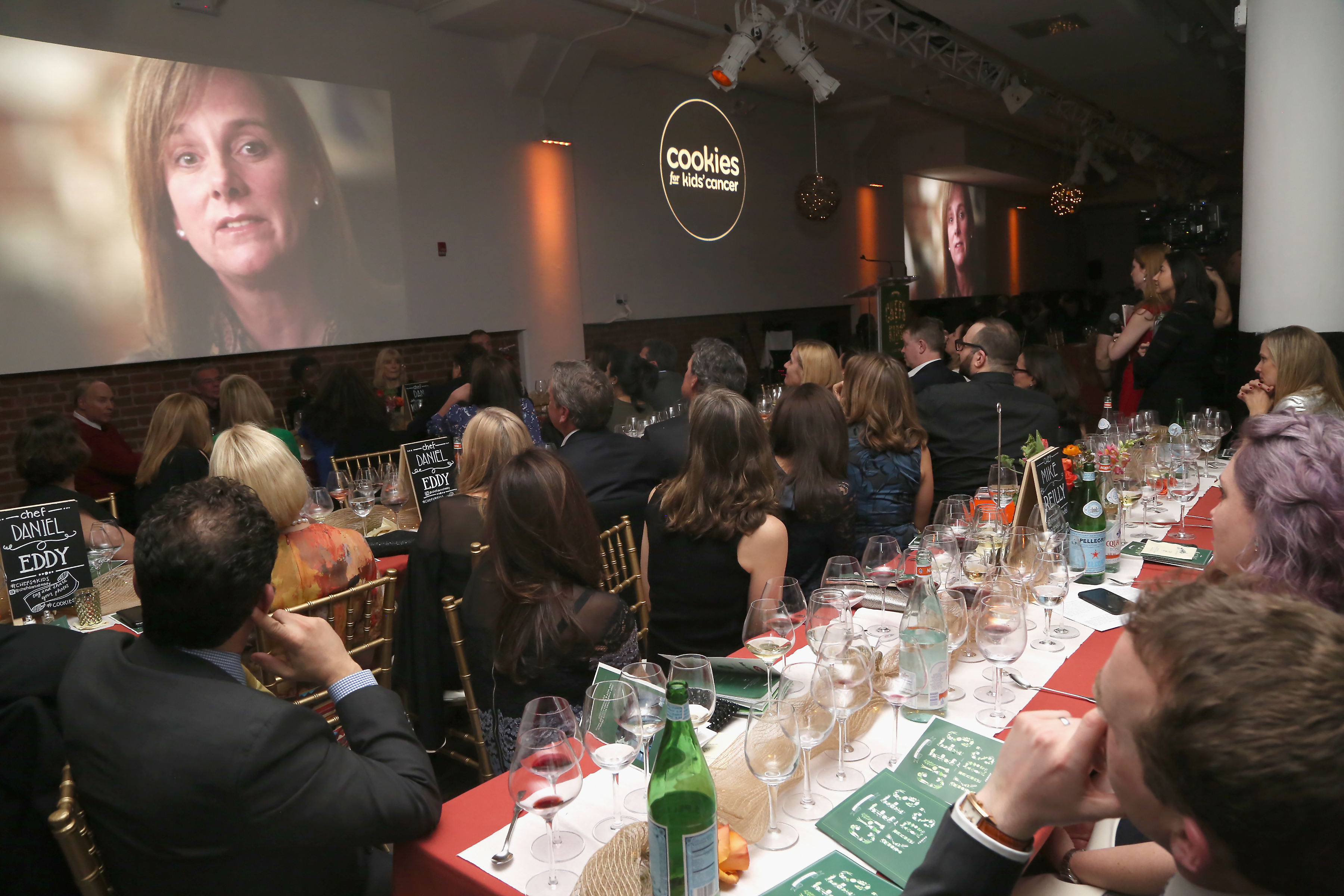 "When my parents were dying, I spent a lot of time in hospitals," Supermodel Christie Brinkley, who was also in attendance, told Observer. "I'd sometimes walk through the children's ward and see parents with sick children and it was gut-wrenching. I wanted to hug every single one of them, do anything to help. And I felt so powerless. So now, when I'm asked to come and support something like this, it's an honor to do it."
Though Gretchen and her husband, OXO's current CEO, Larry Witt, found easy success and plenty of big-name supporters in the early years of their charity, they were fighting another battle back home. Liam's cancer returned not long after that first C.F.K.C. bake sale in 2007. Sadly, six years later, the Witts lost their vivacious young boy, at the age of six.
"It's humbling, because it was never about me or my son, it was about the cause and doing the right thing for kids," Gretchen told Observer. Losing Liam didn't change Gretchen's passion or dedication to this project. She works just as tirelessly today for other children fighting battles like the one her son faced. She has since become close with the family of Lisha, a child who was the recipient of pioneering surgery made possible by a C.F.K.C. research grant. Years later, Lisha is a happy, healthy girl, living cancer-free.
"When you meet someone, who is benefitting from what your child went through, but wasn't able to benefit from, it's a surreal experience. I'm so happy and grateful to see another child doing well," Gretchen notes.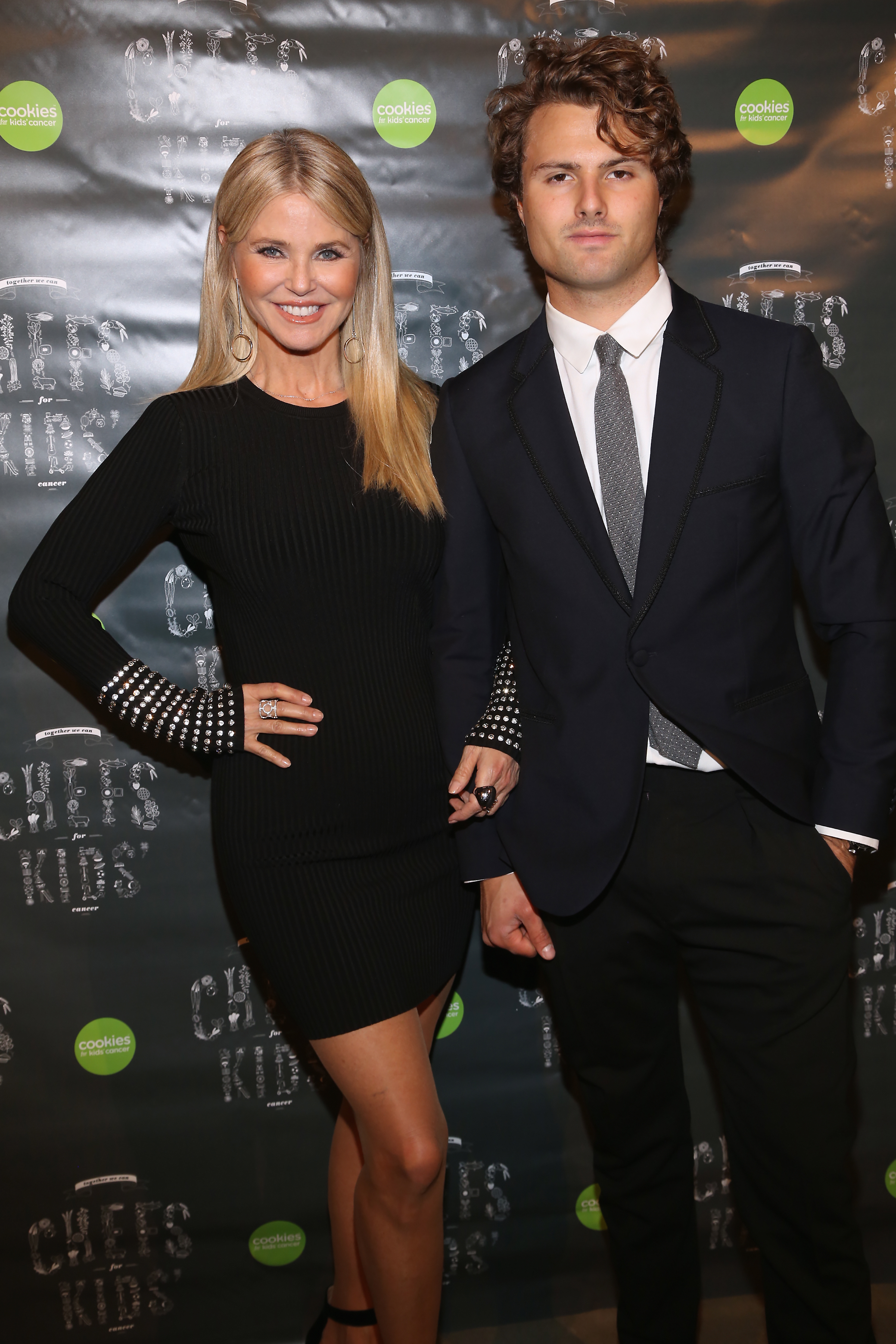 The money C.K.F.C. raises is distributed, in the form of research grants ranging in size from $100,000 to $500,000 to seven of the nation's top research hospitals, including Memorial Sloan Kettering and Texas Children's.
Dr. Susan Blaney, Deputy Director of the Texas Children's Cancer Center and Vice Chair of the Children's Oncology Group, is joined by some of the nation's leading pediatric oncology professionals who collectively reviews and votes on the CFKC grant requests. They abide by the same criteria that the National Cancer Institute uses, but with a much quicker turn-around time.
Once a grant has been submitted, the NCI can take up to two years to review a proposal and send a check; the CFKC timeline is just 75 days.
"Liam didn't have two years to wait," said Gretchen. "The first treatment we helped to fund became available eight months to the day after Liam died."
Gretchen left her position at OXO last year to focus 100 percent of her energy to this cause. "It's exhilarating and scary at the same time. I want to see it grow. I want to see research move forward. I know that would have been Liam's motivation. I know the first thing he will ask him when I see him again will be, 'mommy, did you make it better for others?'"