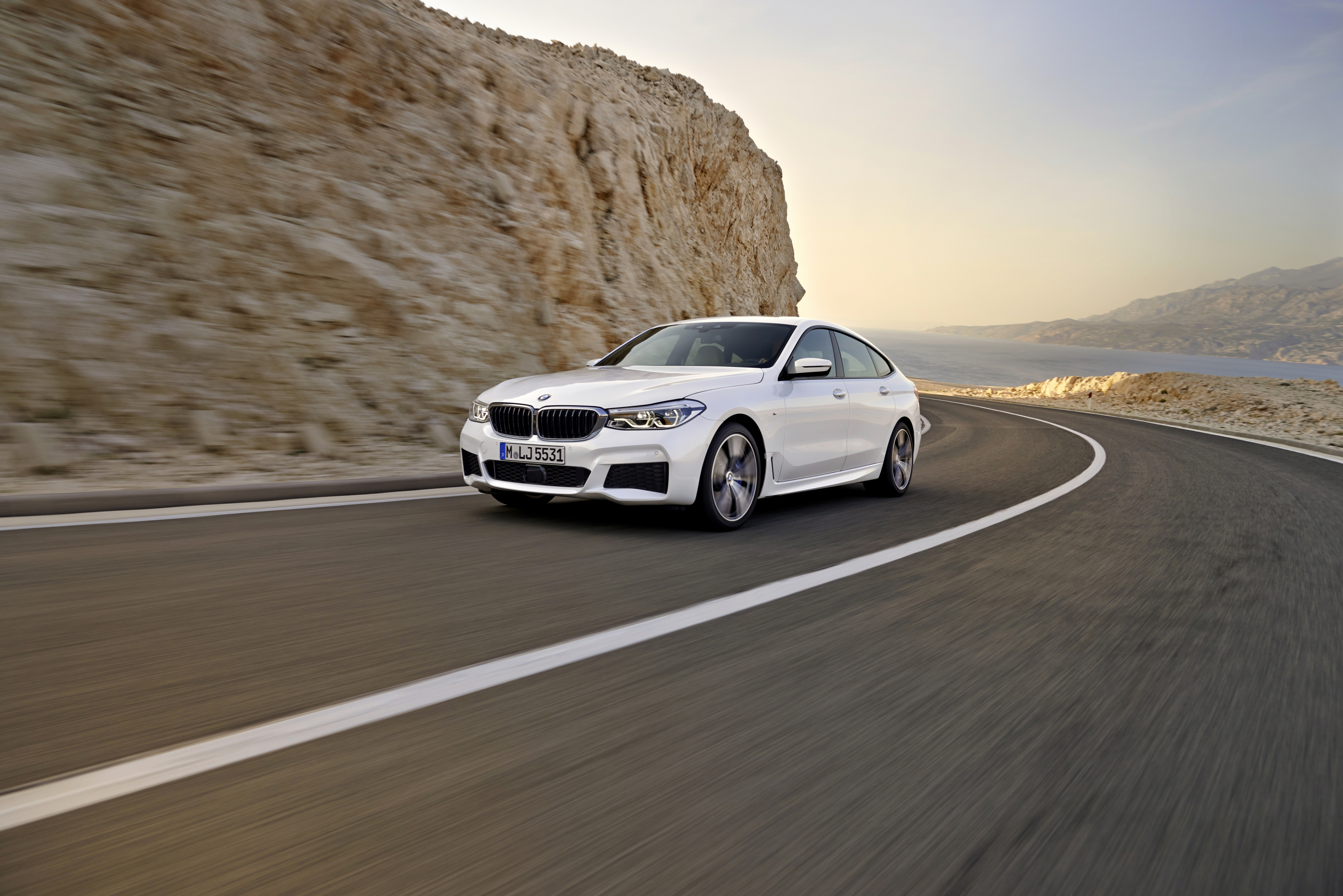 Every so often, I run across a person who says: "I love driving." And I'll think, 'Really? How is that possible?'
I can understand why someone might like looking at cars, or sitting in them, or working on them. But unless you're a professional racer or one of those guys in a Cadillac commercial who gets to rip a CT6 through some sort of ancient Chinese cave-tunnel, how can you possibly love driving?
Car journalists live in an endless Top Gear mockup loop, so, OK, they love driving. They get to enjoy fast cars on open roads. Most people, though, are trapped in rush hour gridlock, competing for a red light against distracted idiots, often fearing for their lives.
But if you love driving, despite its many drawbacks, I'm going to suggest a coupe.
A coupe isn't necessarily the best choice if you're going to have rear-seat passengers; these are driver's cars, not family haulers. They tend to be sleeker and lighter than comparable sedans and they usually have less wind resistance and they weigh less, which means more power. Technically, a lighter car should mean better fuel economy—though that's not always the case because coupe drivers tend to have heavier feet on the pedal.
Before I began this automotive gig, I honestly thought a coupe was any fast two-door car with a low roof. Either that, or it was a fancy French way of saying "cup." As it turns out, only that translation is correct.
Some two-doors aren't coupes and some coupes—particularly in Europe, where these models are more common—don't have two doors. I found this confusing, so I asked Ashley Gillam, Mercedes-Benz PR representative, why the GLC 300 4MATIC is a coupe, even though it had four distinct doors.
"Even though these vehicles have four doors they are still considered a coupe," she wrote back, "because of the sloping roof lines that make the coupe's dimensions stand apart from that of the SUV or sedan variant. In the GLC 300 Coupe the A-pillar is less steeply raked, while the continuation of the roof outline is lower, terminating in the elegantly flowing, muscular rear end typical of a coupe." Well, there you go.
Here are some mostly excellent coupes that are all very different, though they all have a muscular rear end. I know, that's the first thing you were wondering.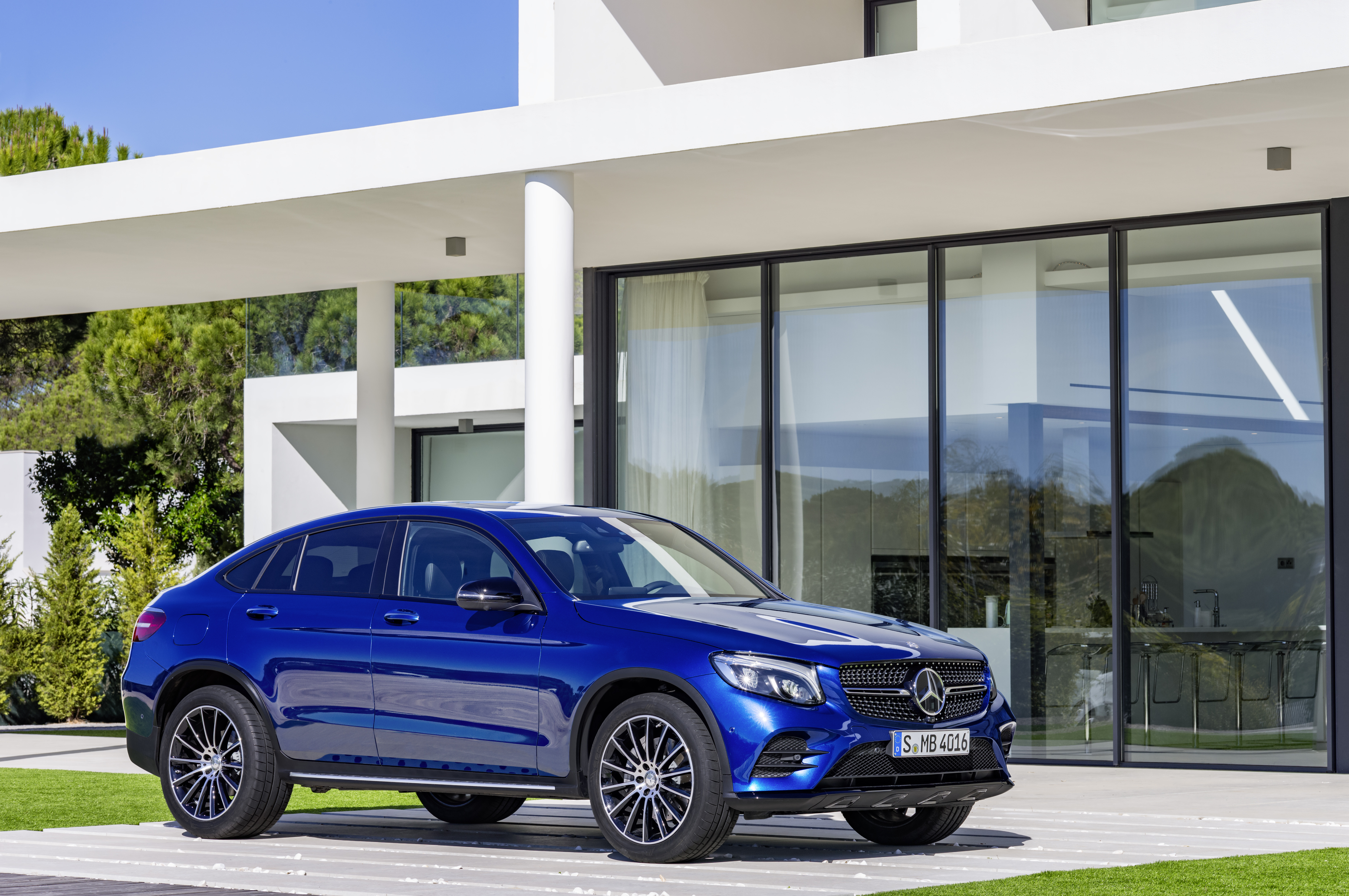 Despite the fact that this car is a coupe, it's also kind of an SUV, which is why the one I drove only got 24 MPG combined, which is not particularly great for a four-cylinder engine that generates 241 horsepower. However, that's a lot better than the measly 15 MPG offered by the V8 version, which boasts more than 500 horsepower and pretty much has the ability to travel through time. Significant environmental concerns aside, though, this car provides an elegant, fun ride and has a luxuriant, leather-soaked cabin. The basic price is $46,600, but the one I drove goes for $65,000 and was tricked out with special lighting features, AMG doo-dads and a $3,000 semi-autonomous Drive Pilot system, which was typically excellent for a modern Mercedes but should come standard in all cars operated by a lazy driver.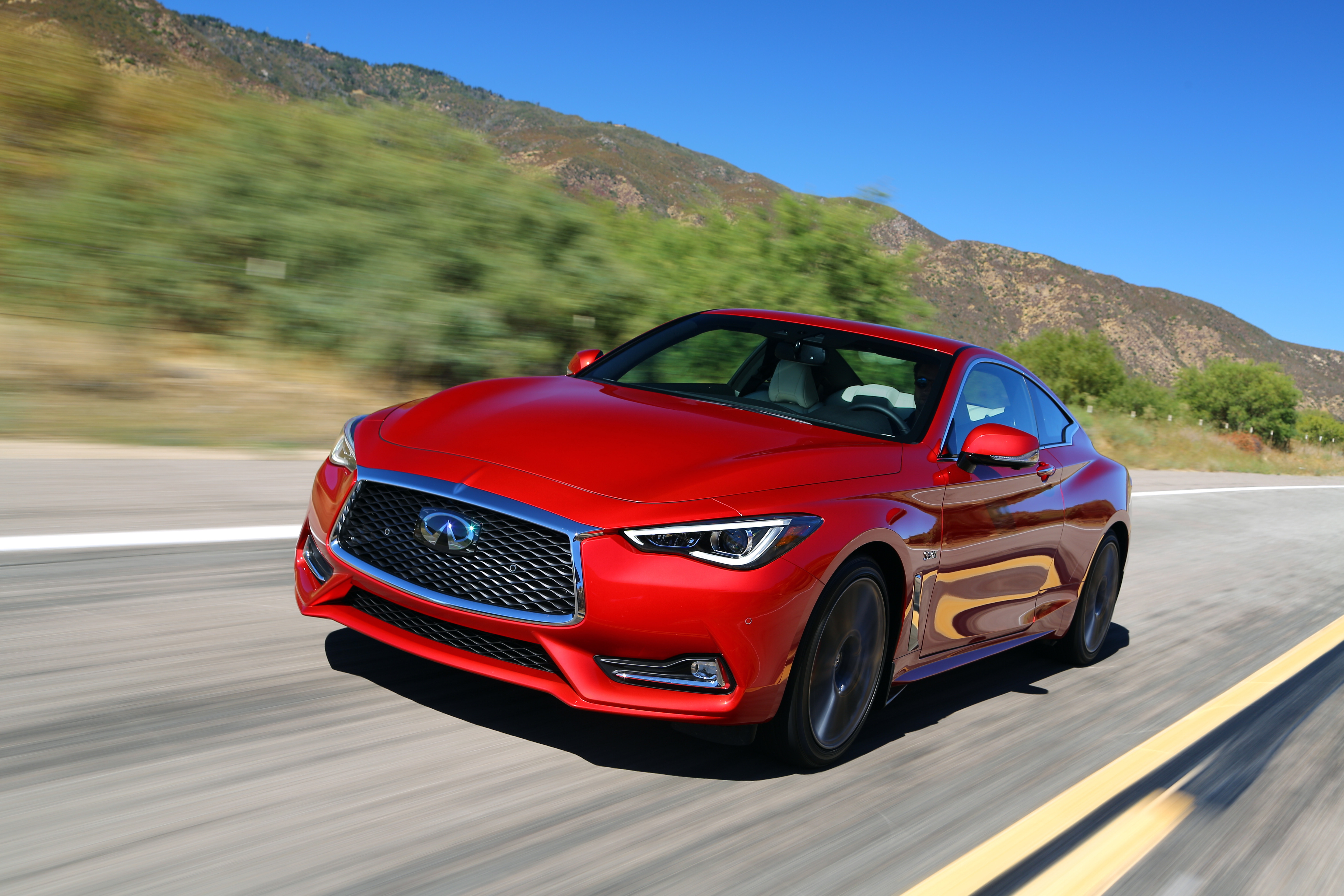 The Q60 is the coupe variant of the Q50 sedan, which recently received an excellent crash-test rating. That's good because this car tempts speed and, great Buddha, it was fun to drive. The "400" in the name refers to the 400 horsepower generated by the three-liter twin turbo V6. It also enjoys 350-pound-feet of torque, which in no way should be used to whip around a highway access onramp at 60 miles an hour, but could probably pull off the job. Monster brakes, a leather-wrapped steering wheel, and, of course "aluminum front doorsill kick plates" all come standard. Carbon fiber fog lamp finishers, I'm afraid to report, are extra as part of a premium package. The car I enjoyed had all the premiums, plus a few freemiums, and topped out at $63,000.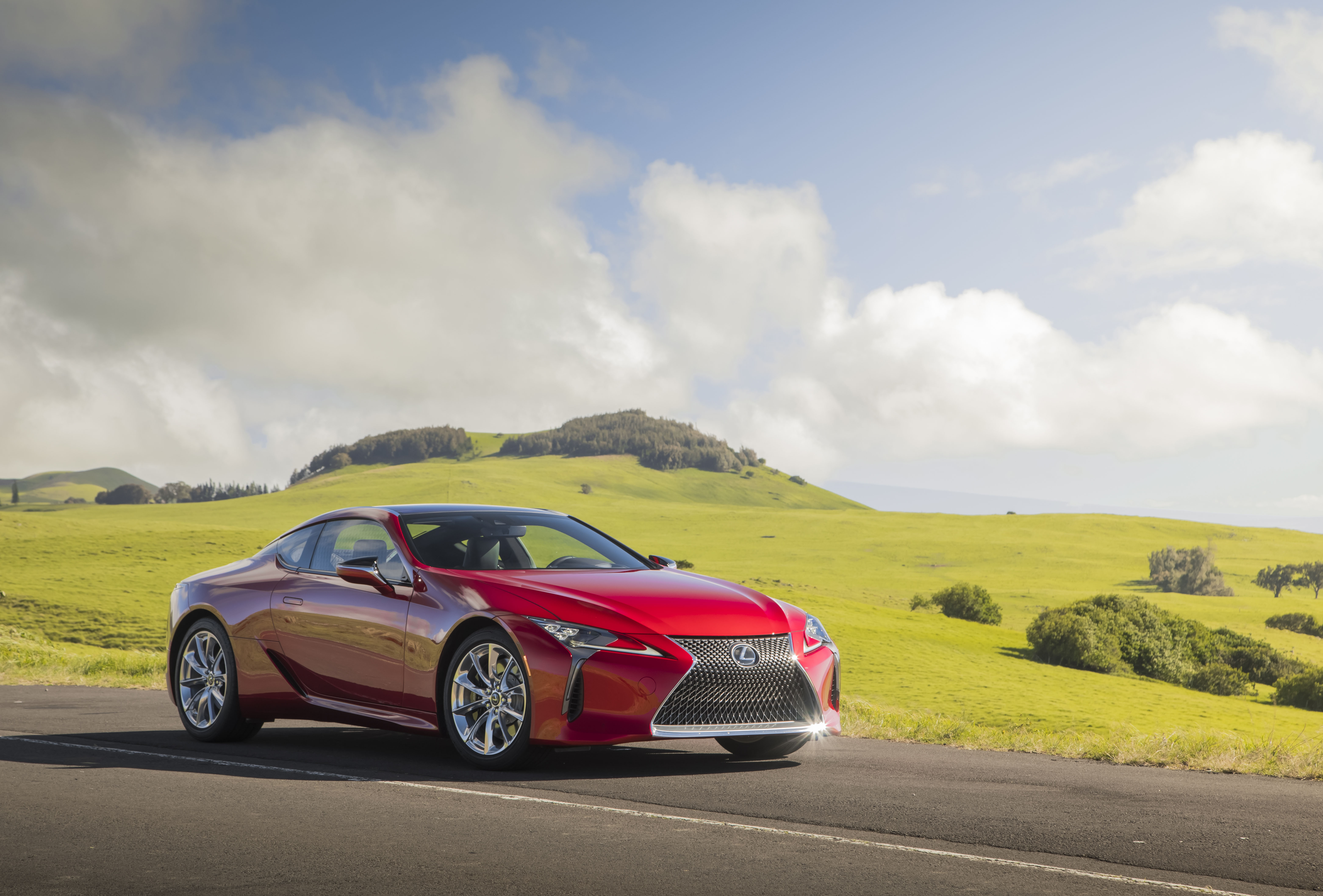 I've written about this car before, and I'll probably write about it again. After six years of luxury cars floating through our modest driveway, it was this Lexus that made my wife say: "Let's take this one up to Canada and never come back." Nevermind the fact that this car has no particular Canadian abilities and would probably be a nightmare in the snow. But this coupe masterpiece does have two doors. It also has a V8 engine and two electric motors, and, even though it's quite heavy for such a small car, is just a gorgeous pocket spaceship that needs to be driven everywhere, at all costs. When suited up, this coupe will be more than $90,000, so all costs will be required.
Though I actually prefer the aforementioned LC in terms of driving, there's no doubt that the Jaguar F-Type exemplifies what a modern coupe should look like. It's arguably the most beautiful consumer car, of any variant, available on the market. There are a number of engine configurations to choose from, some of which are faster than others, all of which fall in the $55,ooo to $65,000 range. But whatever you prefer, the roof slope and the spreading rear windshield of the F-Type means that you'll have the coolest-looking car in the Trader Joe's parking lot. When you're done with your grocery shopping, find a curvy road and drive like you're in a spy movie.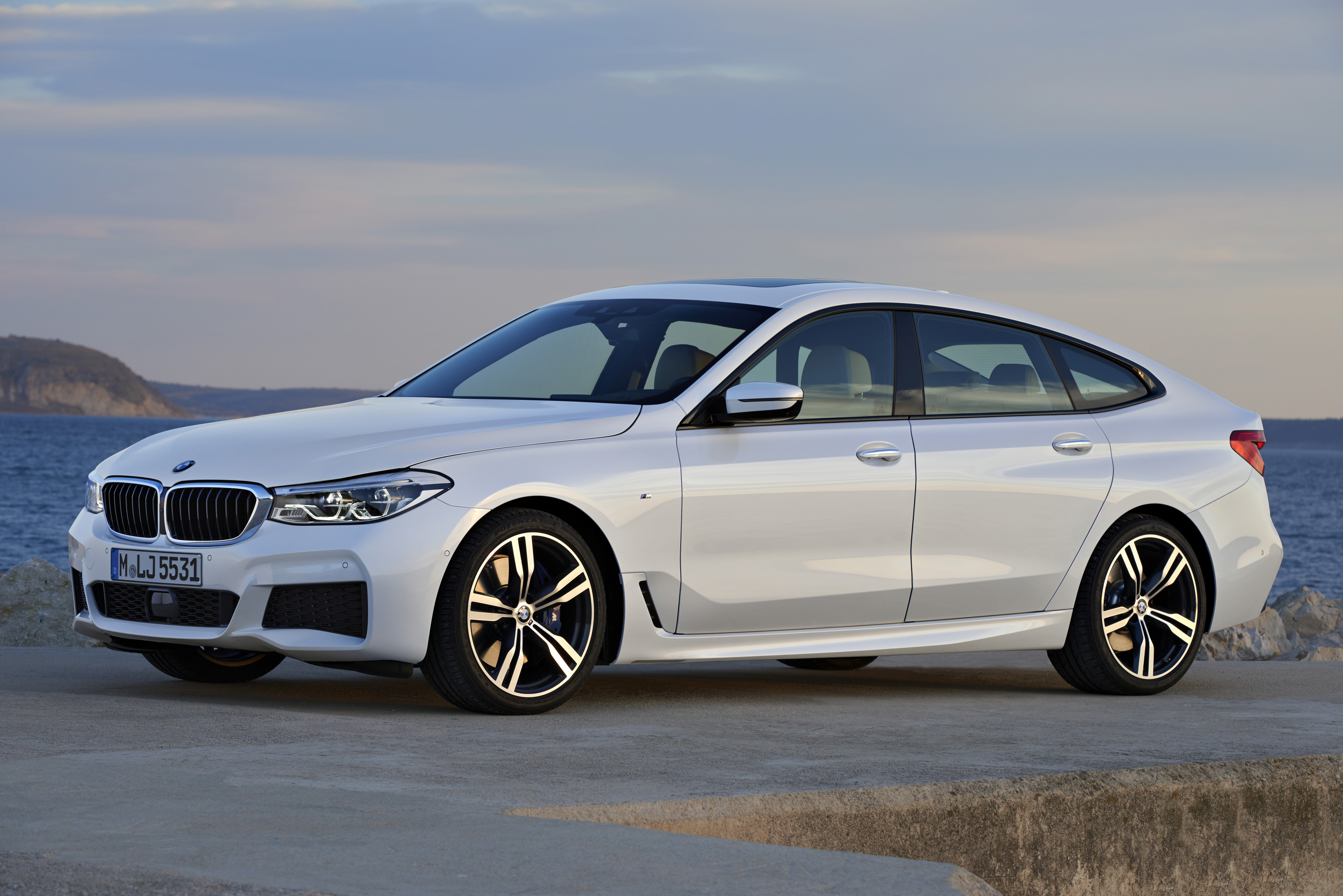 I was really enjoying this incredibly expensive, fast, high-roofed luxury cruiser. Then, on a warm spring day, I opened the sunroof. When I parked and tried to close it, one of the plastic bits on the windscreen snapped. That seems like a piece of quality control that shouldn't be a factor in an $84,000 BMW. For now, let's chalk it up to a random one-percenter problem. Regardless, it rained that weekend, so I'm glad they took the car away for repairs. It would have been ruined. I'm still waiting for it to return. When it does, this BMW might even prompt me to mutter, "I love driving."