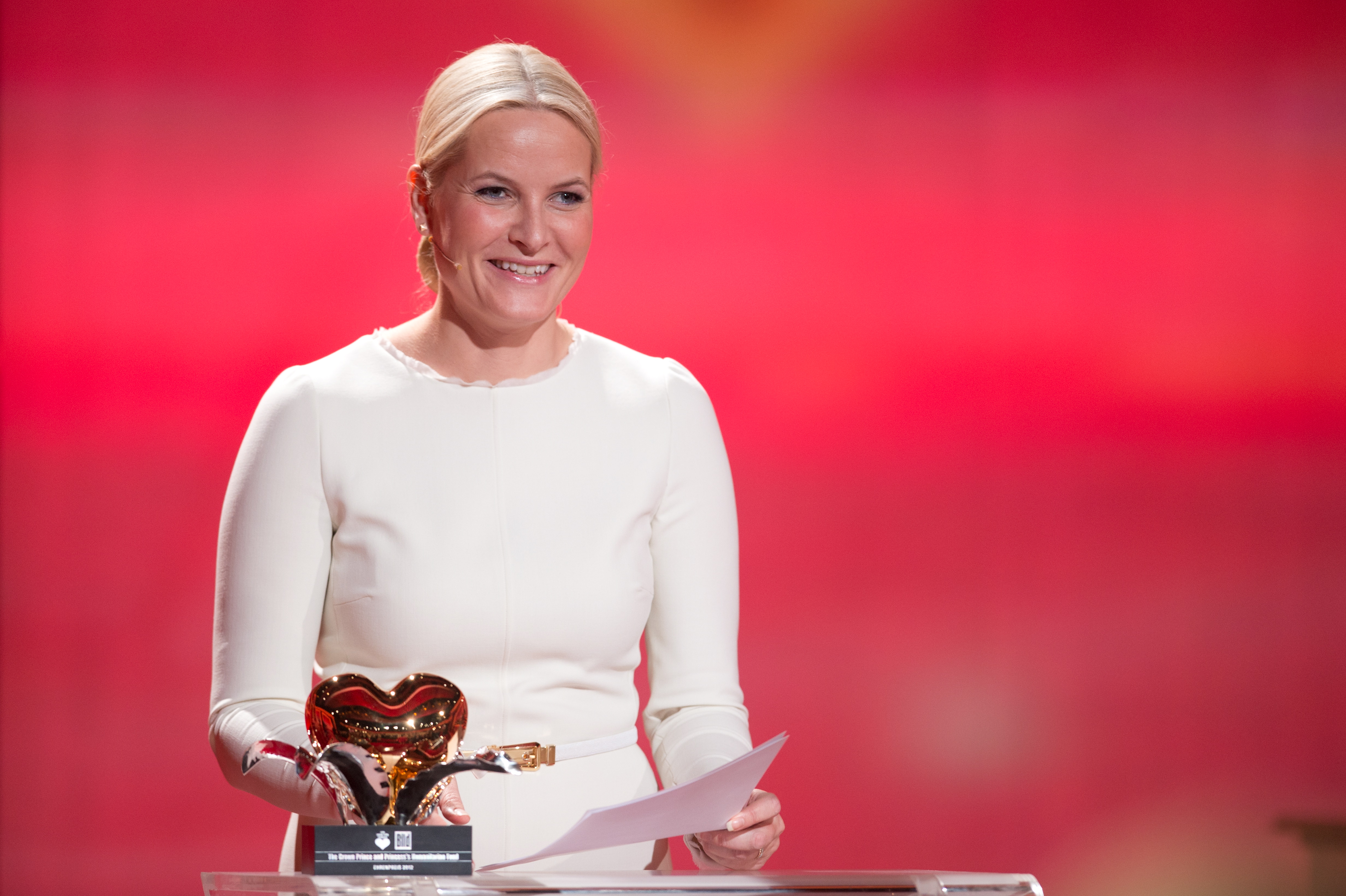 To celebrate International Women's Day, Diane von Furstenberg invited her most famous friends to join her for a four-day bacchanal of female-empowering panels and shopping events. But the focus wasn't on fashion—instead, the powerful women, ranging from actresses to teen activists, discussed the importance of empowering each other.
If you were unable to make it to New York for this elite series, don't fret, because the discussions are being livestreamed and can also be watched after the fact, on via DVF's social channels. Keep an eye out for appearances by Cleo Wade, Audrey Gelman, Cindi Leive and Rowan Blanchard.
There was even an actual princess in attendance, which was expected, as DVF has her own royal connections. The designer was previously married to Prince Egon von Furstenberg, a German aristocrat, and her granddaughter, Talita von Fürstenberg, is already a royal to watch.
Earlier today, the Crown Princess of Norway was featured on a panel called Amplifying Your Impact: Investing in Generosity, where she discussed helping women out of poverty and giving them better access to healthcare. She was joined by her Maverick Collective co-founder Kate Roberts, Maverick member Indrani Goradia, Indrani's Light Foundation founder Julia Lourie, and Nènè Fofana Cissé of Population Services International.
During their chat, Princess Mette-Marit discussed why she was inspired to found the Maverick Collective, a philanthropic organization devoted to ending poverty that functions in partnership with PSI and the Bill & Melinda Gates Foundation. "I had worked on global health for 15 years and I saw that women were always last to the party. When policies were laid out men wouldn't take into account women's roles," she said. "I saw that in all aspects of my work, women were the ones who basically didn't get their rights."
The organization, which now has 30 members—all of whom are female philanthropists—was founded following a trip the princess took to India. There, she met a family and asked two sisters, "What do you dream about for your future?" One wanted to be a doctor but said, "I'm sorry, but I'm too poor to dream."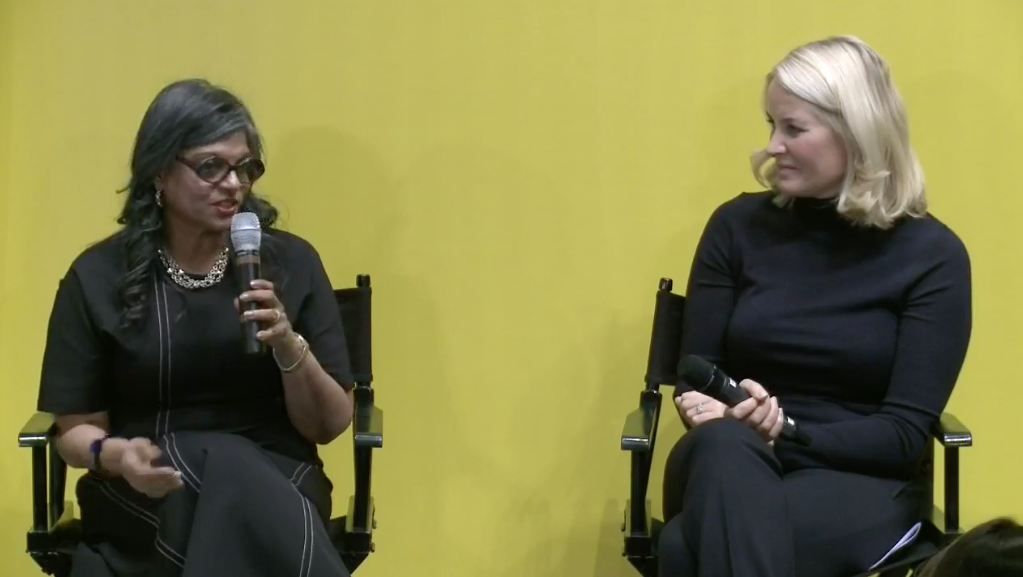 "Everyone can do something for women across the world who are worse off than ourselves," she encouraged the audience. "Where can you make a difference? What can you do to help women?" she asked. "It's not okay that women are not being paid the same as men. It's not okay that we have less female entrepreneurs…We need to stand up and see what's going on in our societies and help the situation and we need to talk about it."
She went on to encourage women to support their communities and each other. "More and more women are realizing that we need to have each other's backs. I think this is a really good time for us, we can make so much change for women everywhere."
"There's a special place in hell for women who don't help other women," Roberts quoted to end the panel. The Crown Princess agreed wholeheartedly—and if this panel is any indication, she's about to empower women not just in Norway, but all over the world.