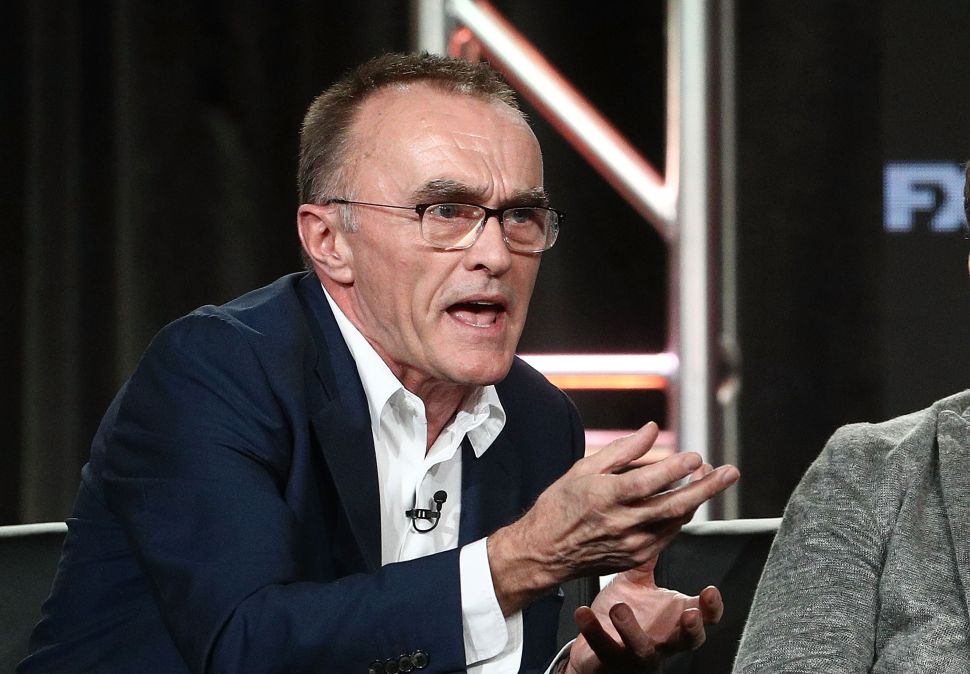 One of the higher-profile points of speculation in Hollywood over the last several months has been who will be directing the untitled 2019 James Bond flick. As Daniel Craig's last outing in the tuxedo and the 25th film in the series—not to mention the first to be released through Annapurna Pictures—the franchise needed a winner.
They got one, it just wasn't the one they wanted.
Danny Boyle (Slumdog Millionaire) confirmed to Metro that he is indeed taking charge of Bond 25.
"We are working on a script right now. And it all depends on that really," he said. "I am working on a Richard Curtis script at the moment. We hope to start shooting that in six or seven weeks. Then Bond would be right at the end of the year. But we are working on them both right now."
Boyle is a silver screen veteran with a long-running list of impressive titles to his name. He is going to make a quality 007 feature, but he was not the studio's first choice. He may not have even been the second. Given that and his lack of blockbuster credentials, it would be understandable if fans were a bit… underwhelmed by this choice.
Here's why they shouldn't be.
Last August, Blade Runner 2049 director Denis Villeneuve and '71 filmmaker Yann Demange emerged as the frontrunners for the gig. Both candidates made sense. Villeneuve has rapidly earned a reputation as an ambitious storyteller with blockbuster sensibilities and indie perspectives. Demange, meanwhile, has impressed with his foreign fare and is considered an up-and-comer to watch. But Villeneuve took himself out of the running to focus on his big-budget Dune reboot, and Demange recently joined HBO's splashy upcoming anthology Lovecraft Country.
That opened the door for Boyle, one of Hollywood's most eclectic filmmakers this side of Steven Soderbergh.
The English director burst onto the feature scene with the disturbingly poignant addiction drama Trainspotting, which many film fans consider to be superior to Requiem for a Dream, the go-to example for top drug movies. From there, he successfully genre-hopped into delusional adventure (The Beach), action-horror (28 Days Later…), sci-fi thriller (Sunshine), Oscars bait (Slumdog) and biopics (Steve Jobs).
He's traversed every conceivable story setting and tone and came out critically acclaimed on the other side.
He's not the most mainstream commercial director out there, such as Bond veteran Martin Campbell, so, yes, there is some risk handing over such an important installment of this storied franchise to Boyle. But no one was seeing dollar signs when American Beauty helmer Sam Mendes was given 007, and all he did was produce the two highest-grossing Bond flicks of all time with Skyfall ($1.1 billion) and Spectre ($880 million).
Twenty-five movies in, it's reasonable to expect a level of staleness and immobility with the Bond franchise. But Boyle has the versatility to end Craig's well-received run in the role in an exciting and unexpected manner.
Let's give him a shot.