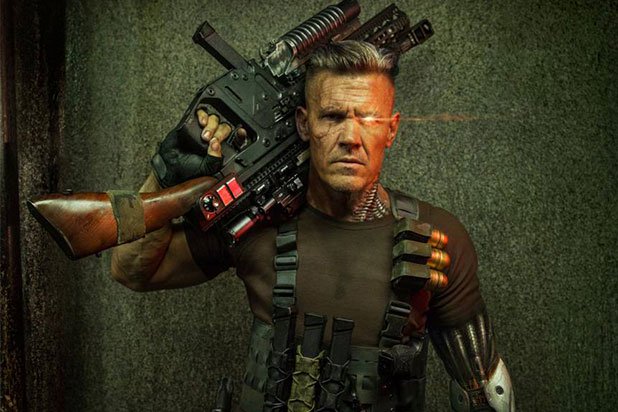 Fox's Deadpool shattered expectations and blew away box office records when it hit theaters in February 2016. On the back of an 83 percent on Rotten Tomatoes and overwhelmingly strong word-of-mouth, it rode a wave of goodwill to a staggering $783 million worldwide.
Can the sequel top it?
If early test screenings are any indication, Deadpool 2 has a legitimate shot.
According to The Hollywood Reporter, the Ryan Reynolds-led follow up has been eliciting widespread praise in the early going testing phase, even receiving a high mark of 98 in one instance. People really love the Merc with a Mouth (and will still love him over at Disney (DIS), where he will remain delightfully R-rated).
Per the outlet, Deadpool 2 has been tested three times, scoring a 91 and a 97 in the first two outings. The final test featured two separate cuts simultaneously, which scored a 98 and a 94. Guess which one FOX (FOXA) is going with?
For comparison, THR notes that the original Deadpool scored a 91 in test screenings and all that did was propel it to the top of the gross list for R-rated films and X-Men movies all time. Not too shabby.
Studios put their blockbusters through extensive test screenings to iron out kinks and massage the final product into a broad appeal hit. This process includes audience rankings, follow-up questionnaires and discussion workshops related to the film. These usually lead to re-shoots (every big movie bakes them into their schedule) where the crew will add more of what audiences enjoy and tinker with certain scenes that didn't quite work.
Deadpool 2 underwent a brisk six days of reshoots with a couple more expected later this month. That is nothing compared to the extensive additional work done for big budget blockbusters such as Warner Bros.' Justice League and Lucasfilm's upcoming Solo: A Star Wars Story (and, for what it's worth, the fantastic Rogue One).
So, back to our original question, can Deadpool 2 top the financial heights of the original?
It's hard to say this far out. Each Marvel Cinematic Universe sequel, save for Avengers: Age of Ultron, has out-grossed its direct predecessor. Obviously, Deadpool isn't set in the MCU, but X-2: X-Men United, The Last Stand and Days of Future Past all managed to out-earn their previous entries. Then again, the sequel may not be quite the cultural phenomenon that the original was, even if it's a better movie. It will also face much stiffer competition than the 2016 movie as it's being released in the thick of the summer blockbuster movie season.
Deadpool 2 will introduce Josh Brolin's Cable and Zazie Beetz's Domino when it arrives in theaters on May 18.