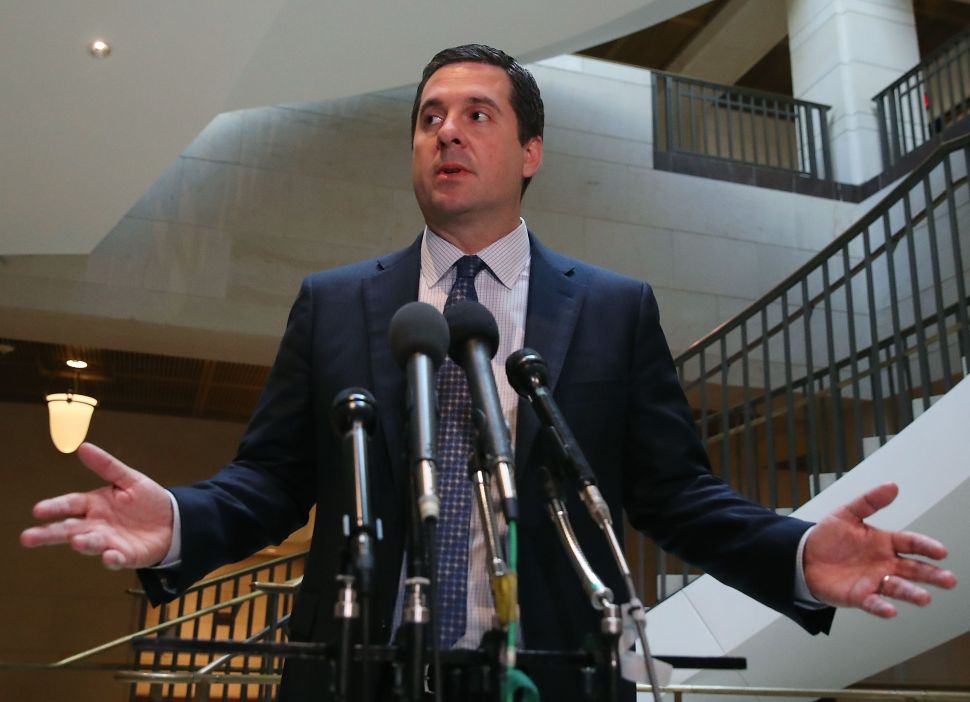 As the Federal Election Committee (FEC) wades through complaints against the Trump campaign, the organization has placed another Republican lawmaker in its crosshairs.
The FEC, on Wednesday, sent a letter to Congressman Devin Nunes' (R-Calif.) campaign committee. First reported by The Daily Beast, the letter addressed to Nunes' campaign manager and mother, Toni Dian Nunes, requests "information essential to full public disclosure" regarding three possibly illegal donations made to Nunes' campaign in 2017.
One of the suspicious contributions came from Jeffrey J. Kimbell, president of a Washington lobbying firm specializing in pharmaceutical and healthcare policy. Kimbell donated $1,000 last June and $1,700 and $300 in December—a total of $3,000, which violates the FEC's limit of $2,700 per individual each election cycle.
ProPublica noted that Kimbell's firm lobbied for legislation that was later sponsored by Nunes.
Another $10,000 contribution came from a local farming operation near Nunes' home district in California—a violation of the FEC's ban on donations from corporations and labor organizations.
Founded in 1975 to monitor campaign violations, the FEC is comprised of six commissioners from both political parties, often breaking into gridlock over key votes. The committee is currently investigating several possible violations broken by the Trump campaign, including a pipeline between the National Rifle Association (NRA) and Russian banks. Another investigation lead by the FEC targets Interior Secretary Ryan Zinke over a PAC alleged to have provided incomplete information on donors and spending patterns.
Nunes' campaign committee spent $7,773 on a since-deleted alternative media outlet to push his narrative on the Russia investigation.