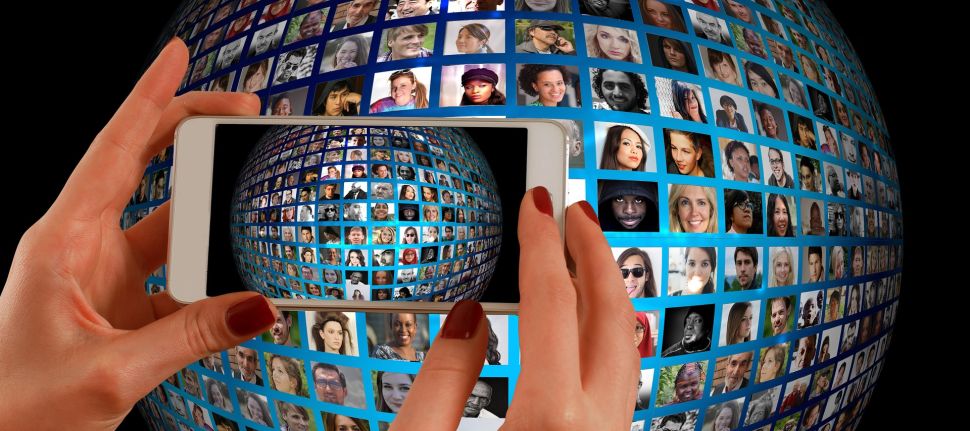 Google and Facebook's ad domination may be coming to an end.
Research firm eMarketer recently released data showing that the digital duopoly will actually see their market share drop this year.
Facebook and Google will be responsible for 56.8 percent of online ads in 2018 (37.2 percent for Google and 19.6 percent for Facebook). That's a drop of almost two percent from the sites' 58.5 percent market share in 2017.
This marks the first time Facebook will see a decline in year-to-year ad revenue. Google's first reduction in market share occurred in 2016.
At the same time as these two companies will see their influence decrease, digital ad spending in the U.S. is forecast to grow nearly 19 percent in 2018 to $107 billion.
That's a lot of extra money for the online economy—and it makes sense that some of these new customers would be reticent about advertising on websites rife with fake news and probable election interference. Some high profile advertisers have even referred to Facebook and Google as "swamps."
So instead, they're turning to rival sites, all of which are expected to see an increase in ad revenue this year.
The biggest threat is Amazon, which has often battled Walmart in the consumer space and is now taking on Facebook and Google online.
The online retail giant placed a distant fifth in eMarketer's rankings, capturing only 2.7 percent of the U.S. market.
But thanks to a series of strategic acquisitions, the firm estimates that Amazon will leapfrog to third place by 2020 with $6.4 billion in U.S. digital ad sales.
That would put Amazon ahead of heavyweights like Microsoft in the digital ad space, showing the site wants to get more and more consumer eyeballs on its products.
Ironically, one of Facebook's own subsidiaries has also stepped up its digital ad game. Instagram is expected to surpass five percent market share this year with $5.48 billion in U.S. digital ad revenue.
On the flip side, Twitter has faced its fair share of ad issues. The company's digital revenue is expected to sink nearly five percent this year to $1.12 billion (a one percent market share).
But as with Amazon, things are looking up for future years. In 2019 Twitter will increase its revenue 5.5 percent and regain some market clout, according to eMarketer.
Even Snap is eating up a bigger piece of the pie. The app's messages may disappear, but its ad revenue is staying strong: it should gross more than $1 billion this year (an 82 percent increase) and nab a one percent market share.
But there's one big question mark on those statistics: Snapchat has gotten the cold shoulder from celebrities of late. Both Kendall Jenner and Rihanna have recently complained about the app, leading to a stock downturn. The effect on Snapchat's ad revenue is still unclear, however.
Google and Facebook are still indisputably the big dogs in online advertising—no competitor has cracked five percent market of the share yet.
But given the fast growth rate for many of these rivals, the digital ad duopoly could soon become a trio.