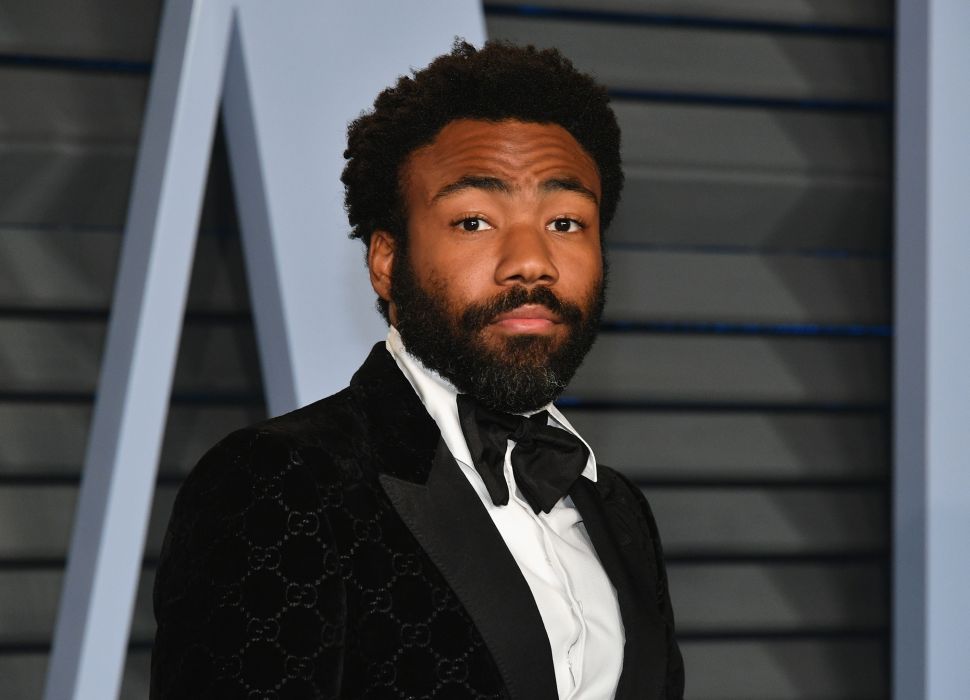 Donald Glover was to be at the helm of an animated Deadpool series for FX, agreed upon last May, but on Saturday the series was dropped by the network unexpectedly.
"Due to creative differences, FX, Donald Glover, Stephen Glover and Marvel Television have agreed to part ways on Marvel's Deadpool animated series," the network said in a statement.
It went on to say: "FX will no longer be involved with the project. FX and Marvel have an ongoing relationship through our partnership on Legion, which will continue."
The specific "creative differences" are still a mystery, but Glover assured Twitter this morning that he's not liable for the split. He tweeted, "for the record: i wasnt too busy to work on deadpool," along with a 15-page satirical script for the now-defunct show.
This morning's string of tweets make up almost half of Glover's overall 35 tweets. The initial tweet has received 47k likes and generated a lot of internet chatter.
In the self-aware script, Deadpool ponders the cancellation of his own show: "Do you think they canceled the show… cause of racism?"
He then answers himself, "Yeah, but all the writers were black. And the references were pretty black too. I heard they went over the lunch budget ordering Jamaican food at least once a week."
The script opens with Deadpool awakening from a drunken stupor in Kenya, en route to his next mission: protecting the last male northern white Rhino, Sudan, from poachers.
The story is infused with one-liners and jokes of Bitcoin fluctuations, the #whobitbeyonce scandal, Fortnite, Rich the Kid and more. But beneath the comedy is Glover's true frustration with being canceled.
Deadpool suggests that maybe the show got canceled because its style of comedy wouldn't sell toys. The style he described as, "Ha-ha, but I'm mad."
The network's decision, and Glover's subsequent response, come as a surprise given that Atlanta is currently running its second season on FX and still attracting critical acclaim. A new episode arrives Thursday.
Glover's track record couldn't have been a cause for concern with the network. He won Emmys for Outstanding Lead Actor in a Comedy Series and Outstanding Directing for a Comedy (the first African-American to win in that category). And in January, he picked up a Grammy for Traditional R&B Performance with his song Redbone.
Disney's Solo: A Star Wars Story will feature Glover as Lando Calrissian when it hits theaters on May 25. Disney also recruited him for the voice of Simba in the live-action rendition of Lion King slated for 2019. In addition, Glover is predicted to reprise his role as villain Aaron Davis for the sequel to Spider-Man: Homecoming.
It was reasonable to assume that the actor/rapper/writer/producer/director's busy schedule was the rationale behind the breakup, but we're glad Glover set the record straight while entertaining Deadpool fans everywhere. And now we're significantly disappointed that we won't see his version of the Merc with a Mouth on the small screen.
The 10-episode season was supposed to debut this year. We may never know the crux behind the cancelation, but we can hope that Glover and FX will solve their "creative differences" sometime soon.
Luckily, we can still look forward to seeing Ryan Reynolds in Deadpool 2 in theaters on May 18.