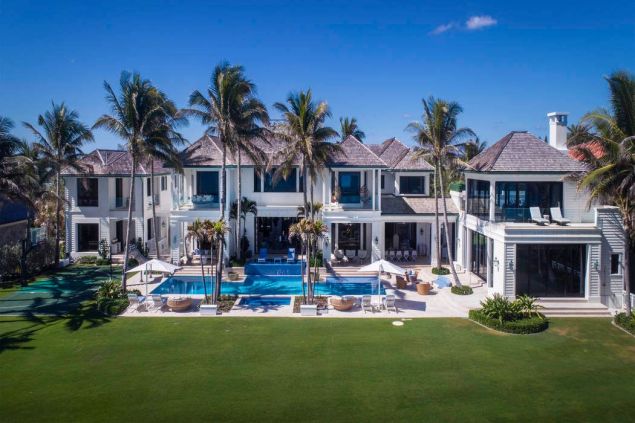 Elin Nordegren is ready to leave her palatial, custom-built North Palm Beach home behind. The Swedish model bought the property shortly after her divorce from professional golfer Tiger Woods was finalized in 2010. Nordegren, who was married to the athlete for six years and had two kids with him, reportedly received a $100 million settlement and she spent a chunk of that payment on this estate.
Nordegren paid $12.25 million for the 1.4-acre property in 2011 and proceeded to knock down the existing structure to construct a mansion of her own design.
At the time, her builder told People that Nordegren was razing the property because the house "wasn't built to the South Florida wind-loading codes of today that were put in place because of hurricanes." After consulting an architect and a structural engineer, it was clear that it was more logical to tear down the home than to make the massive structural changes.
The rebuild was completed in 2014 and now spans 25,878 square feet. Nordegren is listing the home, located in Seminole Landing, for $49.5 million and intends to downsize from the 11-bedroom, 15.5-bathroom mansion, her spokesperson informed the Wall Street Journal.
Indeed, it would be difficult to find something larger than this sprawling oceanfront home. The glitziest feature, however, might be the three-story Swarovski crystal chandelier in the stairway, which dangles from the ceiling all the way to the first floor.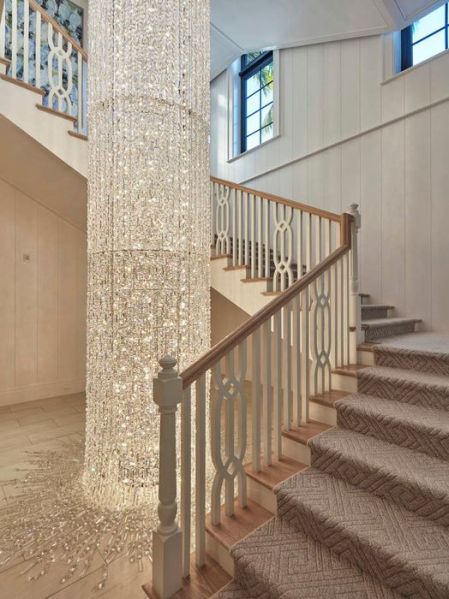 There are formal living and dining rooms with ocean views, plus a "warming fireplace" and plenty of glass walls, per the listing shared by Sotheby's International Realty brokers Cristina Condon and Todd Peter. The master suite has three fireplaces, two bathrooms, a walk-in closet and a private balcony.
The lower level is composed of a temperature-controlled wine cellar, catering kitchen, fitness center and a home theater. In addition, there's an open cabana house and a rooftop terrace.
Outside, there's a swimming pool with a waterslide and a spa, various lounging areas with multiple fire pits, a half basketball court and even a putting green—perhaps her ex-husband helped influence that part. There's also a guesthouse on the property, which is actually made up of two separate apartments, each with their own living areas, kitchenettes and two bedrooms suites.
Nordegren told People in 2014 that she and Woods get along well, and share custody of their two children—Woods lives just 25 minutes away from Nordegren's Palm Beach mansion.
Perhaps Nordegren is just planning on a more reasonably sized home in the vicinity. A new abode could be a graduation present to herself—following her divorce, Nordegren enrolled at Rollins College and received a bachelor's degree in psychology in May 2014. She's expected to earn her master's degree this coming May, her rep told the WSJ, so a new home could be in order.