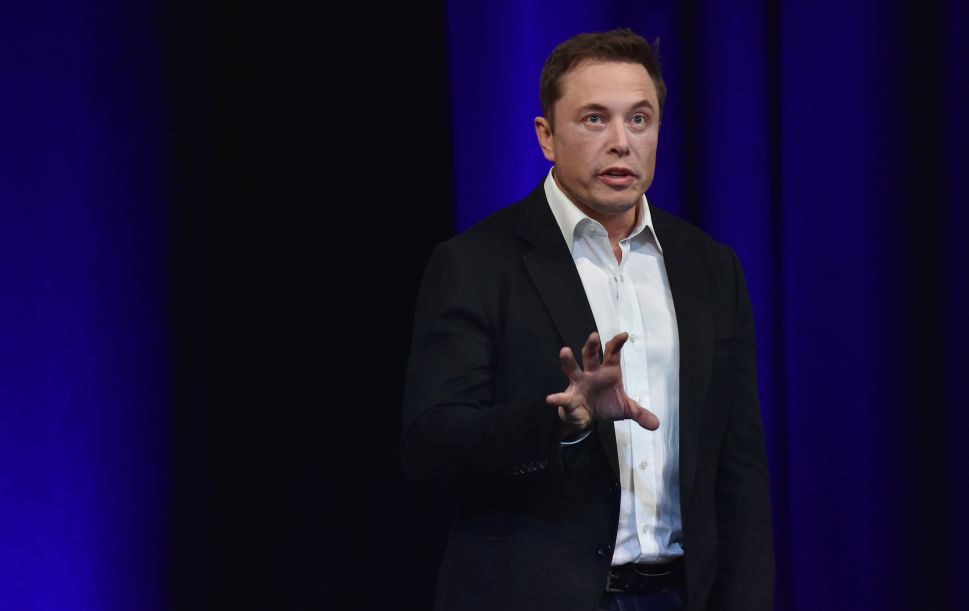 At SXSW in Austin, Texas this weekend, Elon Musk unveiled his ambitious plans for Mars travel and partied with the cast of Westworld.
But his most controversial project had already been revealed
On Friday night, prior to his SXSW trip, Musk unveiled more details about The Boring Company, his ambitious plan to reduce traffic congestion in Los Angeles by creating a network of underground tunnels.
Musk tweeted his vision for a subterranean network of "small stations the size of a single parking space that take you very close to your destination and blend seamlessly into the fabric of a city, rather than a small number of big stations like a subway."
While Musk differentiated his project from the subway, many people pointed out that it resembled a different form of transportation—an aboveground one.
"Elon, that's called a bus stop," one person tweeted.
Other tweeters referenced Stefan Heck, a Canadian gamer who pointed out last year, "Every two or three weeks, a tech guy accidentally invents the concept of the city bus."
Second Avenue Sagas, a site focused on New York City transportation, went even further.
Musk actually responded to this criticism, albeit very defensively.
But while Musk's bus may be slightly more energy efficient and have blue lights for no reason, it ignores a fundamental concept of economics and urban planning.
While every city has bus lanes, digging underground tunnels just for buses would put a drain on any city's pocketbook and infrastructure.
Conveniently, none of Musk's dispatches about his "visionary" transportation system have indicated how much it would cost. However, Los Angeles Mayor Eric Garcetti has reportedly provided input on the project.
Even if Musk built the tunnel system, he may not get his money's worth out of it. An underground bus would likely have a longer "dwell time" (time in the station) than a conventional bus.
The New York City subway system has a similar problem, and coincidentally it's also one of the most inefficient transportation systems on the planet. Musk's Boring Bus could meet the same fate.
It could also be difficult for low-income or disabled citizens to gain access to the tunnels.
City buses are run by the government, so they remain relatively cheap and accessible. But Musk's Boring Company is a for-profit private corporation and could theoretically make its tunnels into a resource that only elite riders could use.
This isn't the first time Musk has expressed an elitist view of public transport.
In the past, he's described the subway as "a pain in the ass" in which riders are crammed in with "a bunch of random strangers, one of whom might be a serial killer."
Given these strongly held views, it's not surprising that some observers have labeled Musk "the Robert Moses of the 21st century." The infamous urban planner also abhorred the subway and created routes like the Cross Bronx Expressway which ripped through poor neighborhoods.
Musk is often hailed as an innovator thanks to projects like the Hyperloop high-speed transit system, Tesla electric vehicles and SpaceX rockets that could fly anywhere on Earth in an hour.
But his newest "invention" is a form of transport that's actually been around for almost 200 years, and there's a good chance it will disadvantage low-income users.
It may be worth asking whether Musk has finally spread himself too thin.