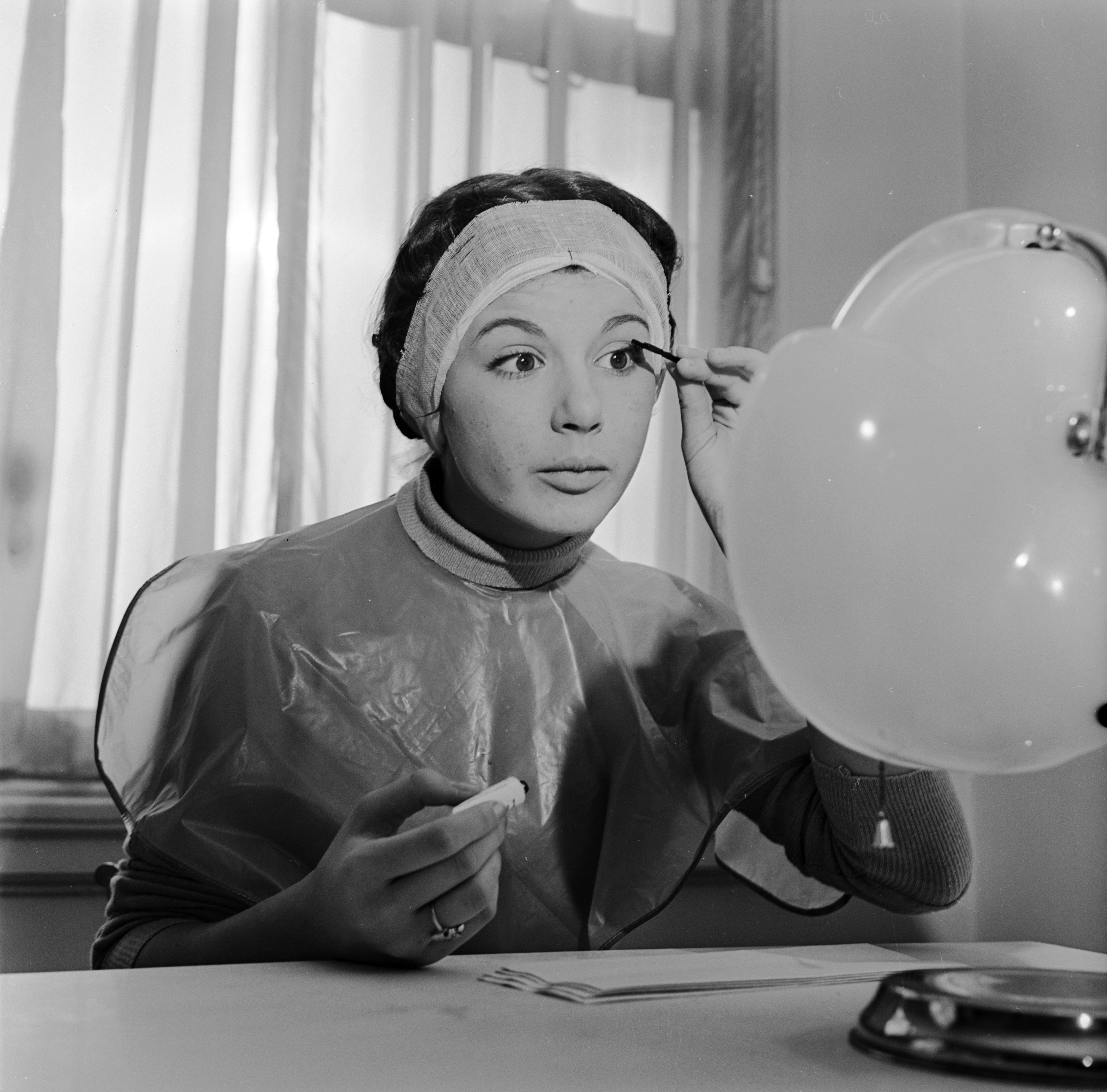 I found The Lash Loft when I was aimlessly scrolling through Instagram, and came across former Bachelor contestant Izzy Goodkind showing off lush lashes that didn't look like the falsies usually cried off by contestants. Admittedly, I fell for her #sponcon.
Lash Loft's Instagram is full of influencers, models and actresses; Sports Illustrated swimsuit model Hunter McGrady, Younger's Hilary Duff and women with Wilhelmina in their Insta-bios have all been spotted on their account in recent months.
In my quest to have enviable lashes, I'd tried everything from a natural eyelash perm to colorful mermaid extensions. My next step was a lash lift at The Lash Loft, known to be a low-maintenance way to ditch mascara for good.
The lash lift is an update on the basic lash perm that lasts up to eight weeks. "It's a keratin infused combination of a lash tint and a lash perm, so it lifts and shapes the lashes while adding tint, body and fullness," Lash Loft's owner, Peter Bainlardi, explained.
His wife, Shellyann, previously worked as a model and makeup artist. Now, the couple runs their exclusive Flatiron salon with a small team of technicians, including one aspiring model.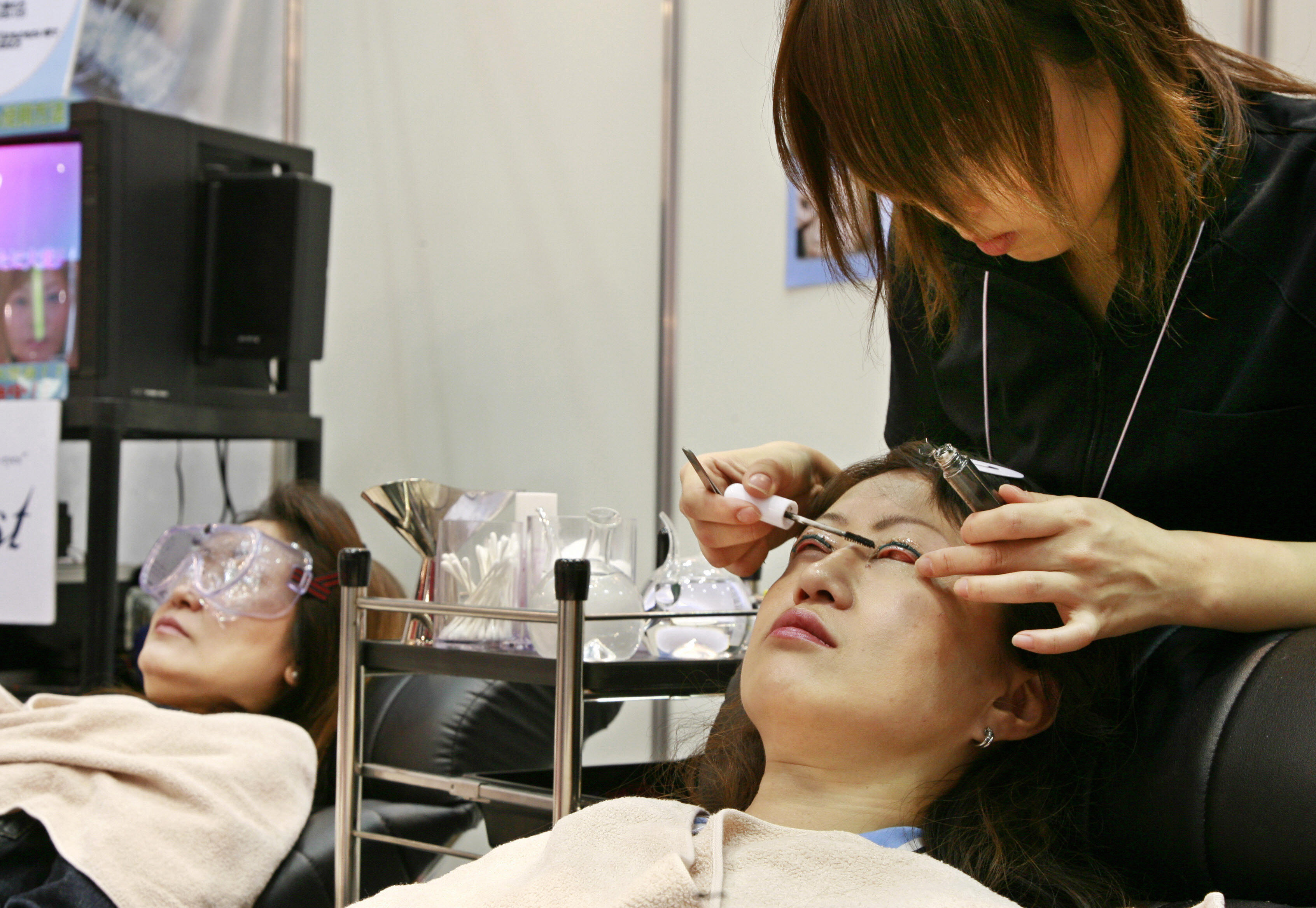 "The before and after effect will be quite striking, but you will likely not be able to achieve the fullness and glam look of extensions," Bainlardi warned. Unlike extensions, you can't choose thickness, shape and curl in advance. If you've ever had extensions put on before, then you're used to lying down while a technician painstakingly places each lash on. While this doesn't feel as invasive, especially if you wear contact lenses, it lasts almost an hour while a devoted stranger touches your eyelids. It's relaxing, though, as there's less poking and prodding.
Before you come in, you have to make sure all of your fake lashes are removed, because they won't hold up against the chemicals used in the lash lift. The technician applies perm solution to create the natural looking curve, much like getting your hair chemically straightened. It sits on the lashes, and then you wait. After the solution is applied to each lash to curl them and it dries completely, your lashes are tinted darker so you can really throw your mascara in the trash. At first they look stuck together, but they quickly fluff out for a more natural look, you just have to give it 24 hours.
The lift requires far less maintenance than fake lashes. After the first 48 hours, it's business as usual, since they're your regular lashes, only enhanced, which means no showering with goggles or sleeping on silk pillowcases. For people who have had bad experiences with extensions in the past, including allergic reactions, it's a good alternative.
The process is ideal for clients who have long, straight lashes and need more of a curl. A lash lift goes for $175, while lash extensions at The Lash Loft range from $175 for "full glamour classic" to $300 for "full glamour volume."
When I asked if I could wear mascara, my lash tech told me, "Yes, but why would you? It's like a tall girl wearing heels." As the weeks passed, I saw she was right. Unlike extensions, they weren't falling off and into my eyes. Instead, they just slowly drooped back to their pre-curl state. And while they weren't as dramatic as extensions, they led to compliments and that let me reply, "Thanks, they're all natural."