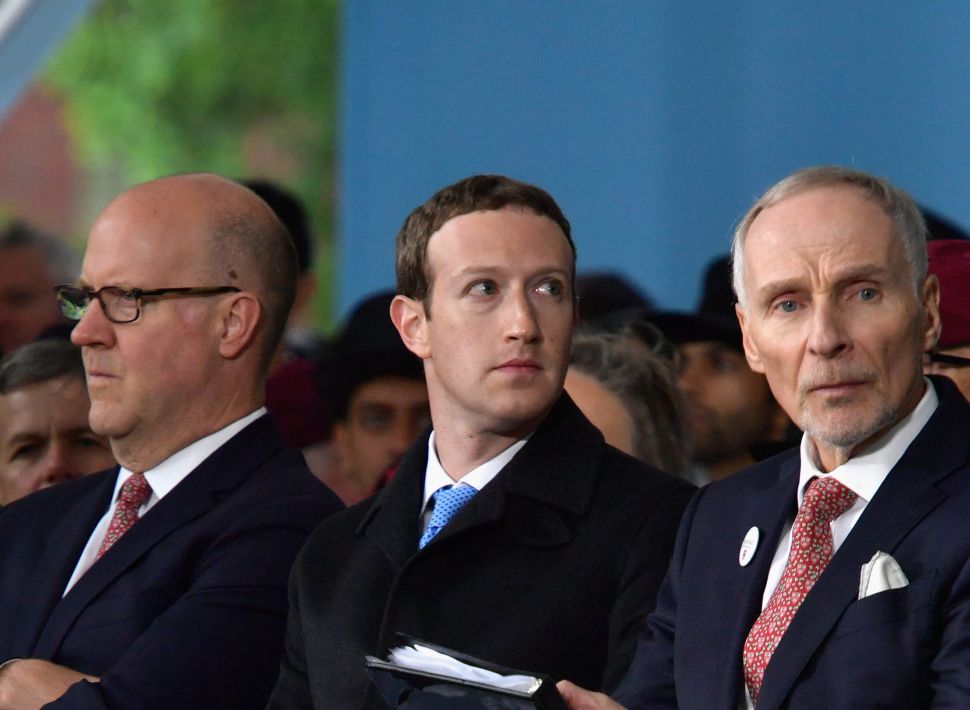 Will Facebook eventually survive the Cambridge Analytica scandal? That's a question many Facebook investors and tech stock holders—not to mention Facebook users in general—are eager to find an answer for.
Since the Cambridge Analytica revelation two weeks ago, Facebook's stock has been on a seemingly unstoppable slide. So far, the company has lost nearly one-fifth of its market value. While some equity analysts sense Facebook is nearing the bottom before a rebound takes off, in the eyes of the public, the epic fall of the social media kingdom has just begun.
So, how much worse can it get? A look back into the recent history of tech scandals may shed some light.
This week, tech industry analysis firm CB Insights charted the largest data breaches since 2009. Surprisingly, Facebook didn't even crack the top 10 in terms of the amount of information hacked.
Topping the list was Yahoo!, which exposed information from all of its three billion users in a data leak in 2016; Credit-rating agency Equifax came in as the remote second with 150 million user accounts compromised in 2017; and LinkedIn, which leaked 117 million user accounts in a cyber attack in 2016, claims the record of the largest breached social media site to date.
Facebook's 50 million user accounts, in comparison, look insignificant.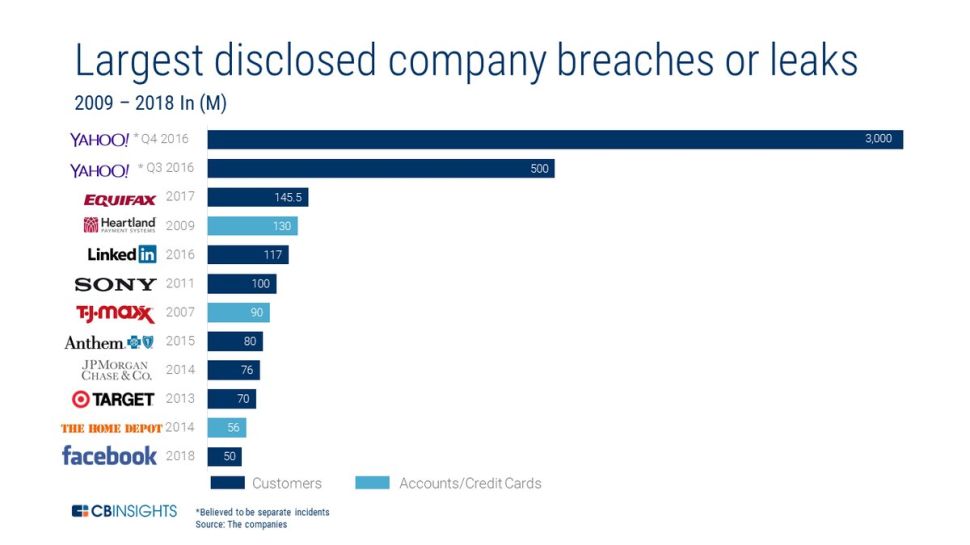 What's more surprising, though, is the repercussion on a company's stock after a data breach was made public.
Among the 11 public companies (aside from Facebook) in the chart, only four saw a noticeable drop in the share price within one month of the news breaking: Equifax shares tumbled by 34 percent within two weeks; Heartland Payment Systems shares slided by half; and Sony and Target, while both losing market value, saw a much smaller impact (less than 10 percent).
The rest of the breached companies, in contrast, came out from these scandals mostly unscathed.
Admittedly, short-term stock price can be influenced by a number of factors other than data scandals.
In some cases, it takes time before the impact of a data breach can be fully evaluated. Facebook is an even more complicated case given Cambridge Analytica's entangled ties with political campaigns and the series of election-meddling allegations on Facebook leading up to the public outcry.
Jack Hough, a stock analyst at Barron, believes that Facebook has paid the price for its mistake and suggests the company will be fine.
"Considering its future profit potential, Facebook is priced as scornfully as a maker of cigarettes or assault rifles," Hough wrote last Friday. "Facebook's products, so far as we can tell, won't give users cancer. A regulatory crackdown might be overdue, but the shares look like the punishment is already priced in."
Yet, a CB Insights survey among 700 investors on Monday found that 46 percent of people think Facebook stock still has a lot of room to fall. Twenty six percent think it has hit bottom.
"Essentially, the idea here is that there are lots of bad things that might happen to FB (the possible), but in all likelihood, politicians and media will move on to the next drama and forget (the probable)," Anand Sanwal, CEO of CB Insights, said of investors' general sentiment toward Facebook in a newsletter on Tuesday.