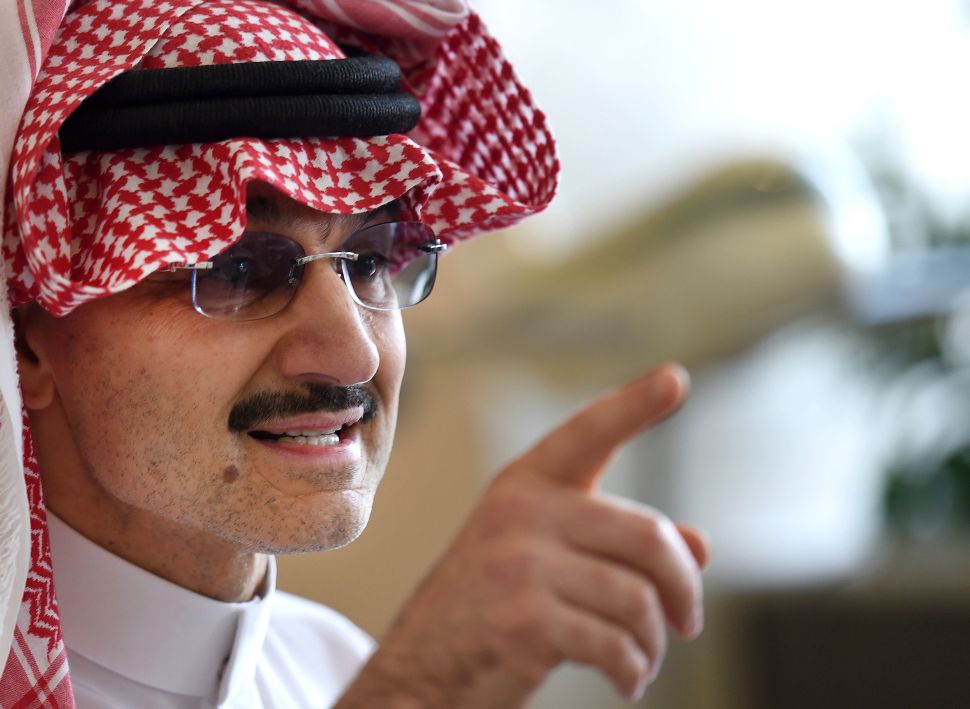 Forbes released its annual list of "The World's Billionaires" yesterday, and not surprisingly, Amazon head honcho Jeff Bezos took the top spot with his $112 billion fortune.
Bill Gates came in second with a $90 billion net worth, while Warren Buffett placed third with $84 billion in the bank.
But outside the top few spots, there are plenty of other interesting trends related to the age, gender, race and even the last names of people farther down the list.
Here are five key takeaways.
1. The List Is Getting Younger 
Of the top 100 billionaires on the list, 12 of them are under 50 years old. Several of these people are tech titans who we report on regularly.
Facebook co-founder Mark Zuckerberg, 33, was number 5 on the list with a $71 billion net worth.
Google co-founders Larry Page and Sergey Brin, both 44, placed at 12 and 13 on the Forbes register. Page is worth $48.8 billion, while Brin is worth $47.5 billion.
Tesla and SpaceX founder Elon Musk, 46, was number 54—he's got $19.9 billion in his coffers.
Several more of the youngest billionaires hail from China and made their fortunes in the country's internet companies.
2. But Women Are Still Finding It Difficult to Climb the Ranks
There are only 10 women in the top 100 spots of the Forbes list. The highest ranking woman is Alice Walton, one of the heirs to the Walmart family fortune—she placed at number 16 with $46 billion in the bank.
Family also played a role in the wealth of L'Oreal heiress Francoise Bettencourt Meyers; Jacqueline Mars, who owns one-third of the eponymous candy company; and Charlene de Carvalho-Heineken, heir to the beer company fortune. Meyers placed 18th with $42.2 billion, while Mars was number 32 with a $23.6 billion net worth and Heineken was number 86 with a $15.8 billion fortune.
Other women on the list, however, became wealthy by other means.
Laurene Powell Jobs (Steve's widow) founded the Emerson Collective in 2004 as a resource for philanthropy and entrepreneurship. She also co-founded a nonprofit program for disadvantaged students and bought a majority stake in The Atlantic. That, along with her inheritance after Jobs' death, was enough to get her $18.8 billion and the number 54 spot on the Forbes list.
3. Being a Billionaire Is a Family Affair
As noted above, family fortunes are crucial to the success of many billionaires. But what's notable about this year's Forbes group is that multiple members of the same family appear on it.
John Mars tied with his aforementioned sister Jacqueline at number 32—they're both worth about $23.6 billion. They also serve on philanthropic boards, including the Smithsonian and the National Archives.
But when it comes to billionaire families, nobody beats the Waltons. Alice (mentioned above) has focused on curating art, opening museums and amassing a collection worth hundreds of millions of dollars.
Her brothers Robson and Jim, however, are firmly part of the Walmart family. Robson (worth $46.2 billion) ran the retailer as chairman for 23 years, while Jim (worth $46.4 billion) sat on the board for over a decade. The Walton family owns about half of Walmart's stock.
The newest family member in the billionaires' club is grandson Lukas. He's amassed $15.9 billion (good for number 83 on the list), though his actual investment and philanthropy activities are unknown.
4. But the Trump Name Has Lost Some Luster
President Donald Trump's financial fortunes sank during his first year in office. He lost $400 million this year and is now worth only $3.1 billion. That precipitous drop means he plummeted from 544 to 766 on the Forbes list in the past year.
5. Here's Why There Are No Saudis on the List
While last year's Forbes countdown featured 10 Saudi princes, this year there are none. CNN reports the magazine was unable to assess the wealth of Saudi Arabia's richest men after a corruption probe late last year that left many of them detained for months.
The most prominent Saudi arrested was Prince Al-Waleed bin Talal, a global investor with stakes in 12 U.S. companies, including Apple, Twitter, Snap, Lyft, AOL, Time Warner and News Corp.
Before his arrest, Prince Al-Waleed had an estimated net worth of $18.7 billion. But this year, that's all gone down the drain.