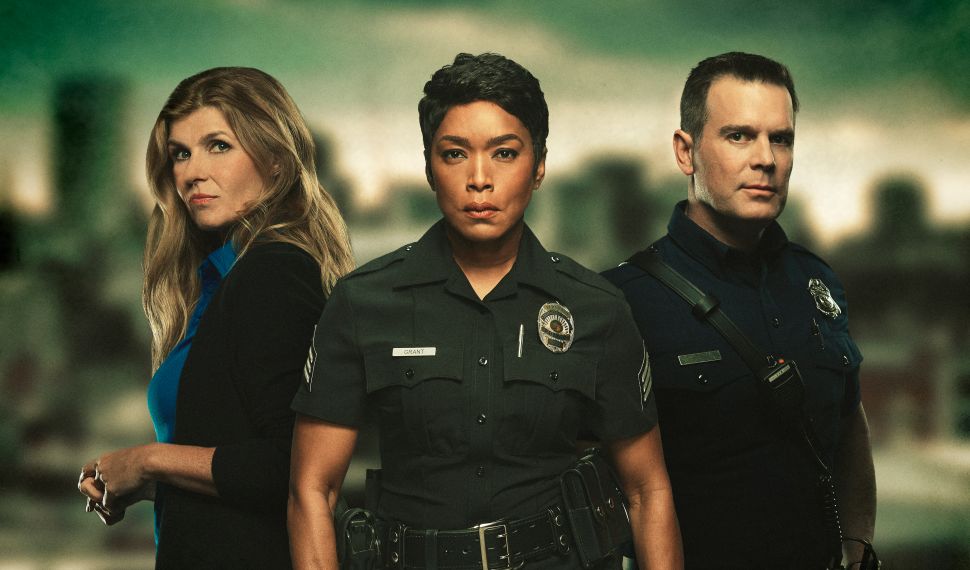 Fox's 9-1-1 is an absolute smash hit. The show is averaging a healthy 14.3 million viewers per week across all platforms, making it the network's biggest new show since Empire exploded onto the scene back in 2015. It's also netting a 3.0 rating in the advertiser-friendly 18 to 49 demographic, putting it on par with NBC's mega hit This Is Us.
Naturally, Fox is already looking for ways to spin off the series in order to milk it for everything it's worth. Attracting eyeballs is the name of the game, after all.
"We're talking about spin-offs already," executive producer Ryan Murphy, who just scored a $300 million deal with Netflix, told Entertainment Weekly.
That's a quick turn around no matter how popular the series is.
AMC didn't expand The Walking Dead into Fear the Walking Dead until five seasons in. But Fox wants to strike while the iron is hot on its highest-rated show, and Murphy is already whetting the appetites of fans for season two of the emergency medical drama.
"In the second season, we're going to add some new cast members," he said. "We're going to build out that 9-1-1 world the way we did the first-responder world, so you'll see some new stars."
What does that mean for season one stars such as Angela Basset, Connie Britton and Peter Krause?
"Connie only has a one-year deal, and she sort of did the first year as a favor to me, but I'm hoping she'll come back, and I think she wants to because a hit is a hit is a hit," Murphy said. "I think the world now, for actors, is you can be in a lot of shows and be working on a lot of things."
Phew, we didn't want to lose the mainstays just yet.
Believe it or not, the series wasn't actually meant to debut until this September. However, Fox network chief Dana Walden pushed for the series to premiere even earlier and her gamble paid off in massive ratings. She may not know what's going to happen once Disney's acquisition of 21st Century Fox is approved, but the Mouse House would be well served by keeping her on.
"It all came together so quickly, and Dana said, 'I think there's a real opportunity to win big here if we could get it together for early January.' Her instincts were right," he said. "I'm shocked that show did so well.
"I've had a couple of network experiences where things weren't as broad, things didn't catch on so quickly," he added. "The fact that it was always so consistent and would always grow its number, I really give credit to Dana and the marketing team. I think they did a tremendous job. It's a big hit."
The season one finale of 9-1-1 will air tonight on Fox. After that, be on the lookout for these spin-offs.