"Our home is all pieces we love because they don't look like everything else," Shirin von Wulffen told Observer. She was sitting in the living room of the elegant yet cozy Upper East Side apartment she shares with her husband, Frédéric Fekkai, and their children. "We didn't want it to be too old school, or to feel cold," she explained. "It needs to be a comfortable house for kids to grow up in."
Indeed, the couple's Fifth Avenue duplex displays that rare balance between comfort and effortless style, stuffed with cozy furniture you aren't afraid to sit on, and framed photographs adorning antique coffee tables and chests. And, of course, there are candles, lotions, oils, soaps and fragrances from Bastide scattered about.
Bastide is the 25-year-old beauty and lifestyle company, based in Provence, that the couple bought in 2015. Fekkai, of the haircare empire, was born in the region and has known the founder, Nicole Houques, since the brand was known as Côté Bastide. The couple relaunched Bastide in 2017 and it's now entirely natural and non-toxic. "Being a part of this brand has brought me back to my roots," Fekkai explained. "We're able to partner with local, expert beauticians to handcraft each product, paying homage to the collection's commitment to living authentically."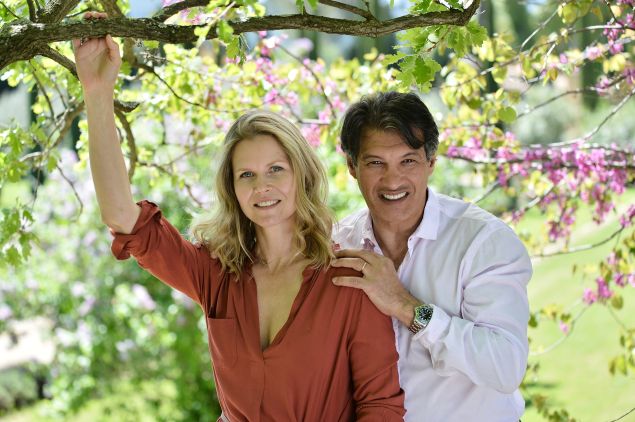 Perfectly defined on the brand's website, the French word bastide means "a traditional manor house in Provence—made of terracotta walls, fragranced by warm meals and fresh garden blooms, and filled with loved ones and cherished memories." It turns out, that's also an apt description for the vacation home that Fekkai and von Wulffen own in the South of France.
The couple is currently contemplating a move to Paris in the future to open a new shop but, for now, they're staying put in their New York apartment. Here, we take a peek inside.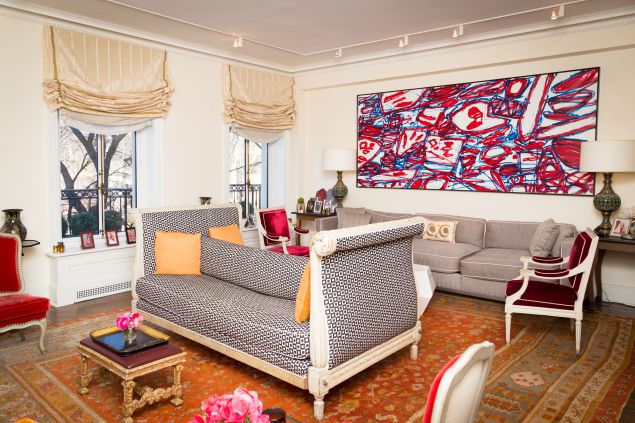 What initially drew you to this apartment? 
Shirin von Wulffen: Frédéric found it, and initially I didn't really love it because it was dark. But he's so good at always seeing what something can turn into. Now it feels very homey, cozy and a bit European.
How did you start designing the space?
von Wulffen: It's a funny story. I used to live in Iran and moved to Virginia when I was four. Before I moved to New York when I was 27 or 28, I was living in Germany and Italy. My parents said to me, "You have to find the Yaraghis. They were our carpet dealers in Iran, and they still have a carpet of ours. It's somewhere on Madison Avenue." They were good friends of ours, but when the [1979] revolution happened, we had to leave so quickly, and there was no way to get in touch.
I started walking all the way down Madison Avenue; I got to West Broadway. I went into a store called Safavieh Carpets. I asked, "Would you by any chance know an Ahmad Yaraghi?" The guy goes, "He's right behind you." The man looks at me as if it's the most normal thing in the world and says, "You must be Shirin; we still have your carpet." He had it washed and brought here. We bought two more carpets, which were the starting points of our home.
Did the whole place come together after that?
von Wulffen: That was the beginning! We worked with [interior designer] Robert Couturier, who is a great friend of ours. He is super cultured but very easy going. I love a lot of things and would go overboard, so it was good to have him.
How so?
von Wulffen: My parents live in Germany, in an old castle they bought back from the government after the wall came down. It had no running water and no electricity. They completely restored it themselves. It's everything they collected; there are Persian chests and carpets, with a sofa from Virginia. They've never worked with an interior designer. If you come from that, it feels foreign coming to New York, where people have decorators. New York is so fast-paced that you need somebody to help you because people aren't okay with having a light bulb hanging for two years. Robert helped us get it done.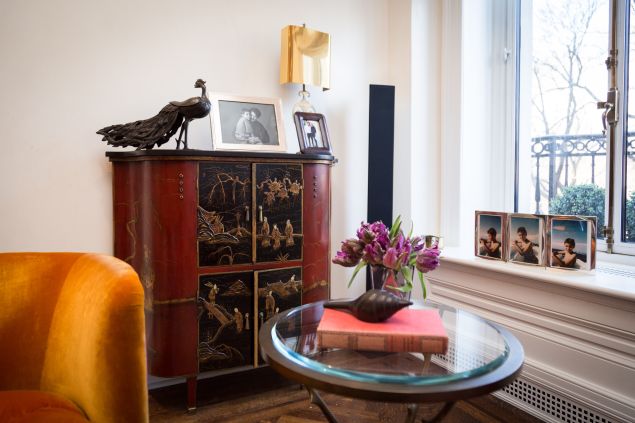 How does your childhood influence your design attitude?
von Wulffen: I'm very visual—my parents are that way, too. Traveling and seeing different things makes you realize what you like; I love things that no one else has ever seen. I love apartments with character and personality. Art, architecture and surroundings have always been what gets me going, and beauty around me is what makes me feel. Frédéric is of Egyptian and Vietnamese heritage; we both like colors and Oriental style. We are totally the same—that's why we have a lot of velvets and textures. My daughter is eight, and she's so visual—she's exactly like me.
Which pieces here show your style the most?  
von Wulffen: I love the chests. I found them in New York, I don't remember where. My mom had a chest very similar to these growing up and it was where our passports and photos were. It brings back memories. The color and reminders of my childhood drew me to them. And the ashtrays are Moroccan; they're actually bracelets I found in Jordan. They remind me of my mom, who wears a lot of Persian jewelry.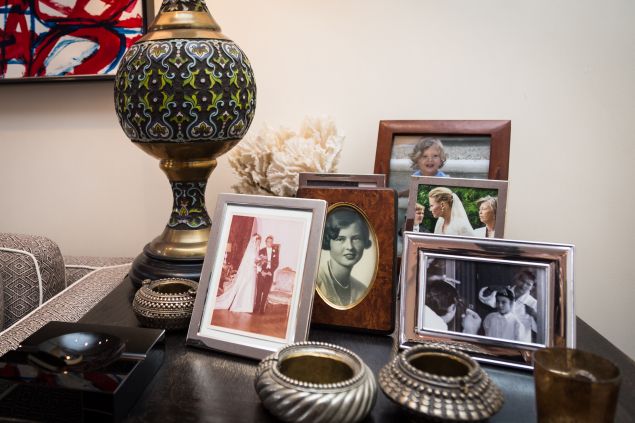 Is there a connection between your interior aesthetic and Bastide?
Frédéric Fekkai: Absolutely. Bastide is a very personal project for us, so everything does come together. We began spending time in Aix-en-Provence as we were restoring our own bastide and the traditional architectural styles are visible in the brand. Our signature terracotta color is from the color of terracotta walls in bastides in Aix. For our home, we love a juxtaposition of old and new, vintage and modern, and that inspired the packaging.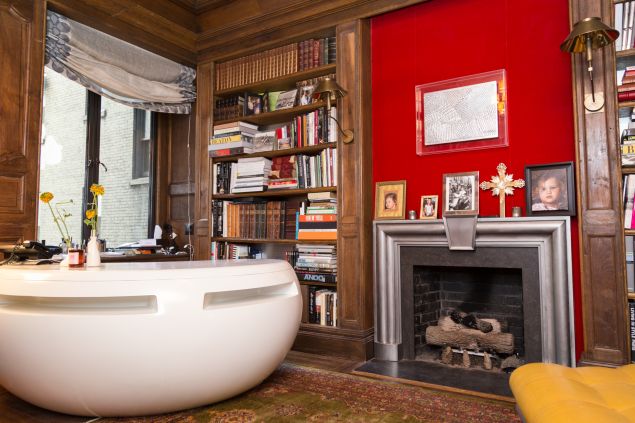 When did you buy your Provence home? 
von Wulffen: Six years ago. It's in Frédéric's hometown. For a long time, we would just go and visit. He was starting to look, and then we found the place—it was love at first sight. For Frédéric, turning 50, he needed to go back to his roots, and spend more time there in the light and the calm. When you have a place where you can totally relax, it makes you better, even when you come back to the city.
What are your favorite places for special finds, for either of your homes?
von Wulffen: I could spend the rest of my life going to markets. I mostly go in Paris, at Les Puces, and then, of course, the one in L'Isle-sur-la-Sorgue. It's an hour drive from our house in Provence. I like it because it's not pretentious.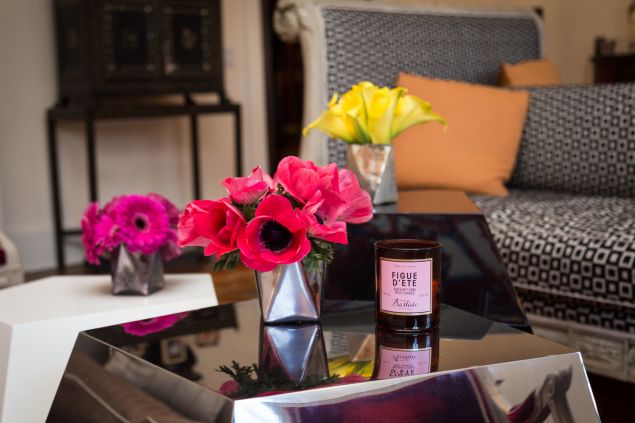 What is like collaborating on Bastide?
von Wulffen: I was afraid of it in the beginning because Frédéric is a force of nature; he has a big personality. I wondered how I would be able to stand up to him. As a woman, I have had to learn to stand my ground on certain things, and not be afraid to fight. Sometimes, I back down too quickly, because I want to make everyone happy and keep the peace. That doesn't get you anywhere.
Fekkai: It's wonderful to be able to collaborate with her so closely. Shirin is really passionate about safe, clean beauty, and she really studies the history and heritage of Provence. She even shows me things about Provence that I've never seen or noticed before!
How does working with Bastide compare to everything you've done with Frédéric Fekkai?
Fekkai: Bastide feels like going home. When I was working on Frédéric Fekkai, it was very 'go, go go.' Working on Bastide and spending time in Aix-en-Provence has forced me to slow down a bit, and enjoy what the area has to offer.
Which Bastide pieces make your New York apartment feel like the South of France?
von Wulffen: The Ambre Soir is my favorite candle scent. For me, it's like a Provence night, when you're dancing in someone's garden. The candle for me is that evening where everyone is just at a table, having rosé and then the music starts and you get up and dance; it's that sexy evening.