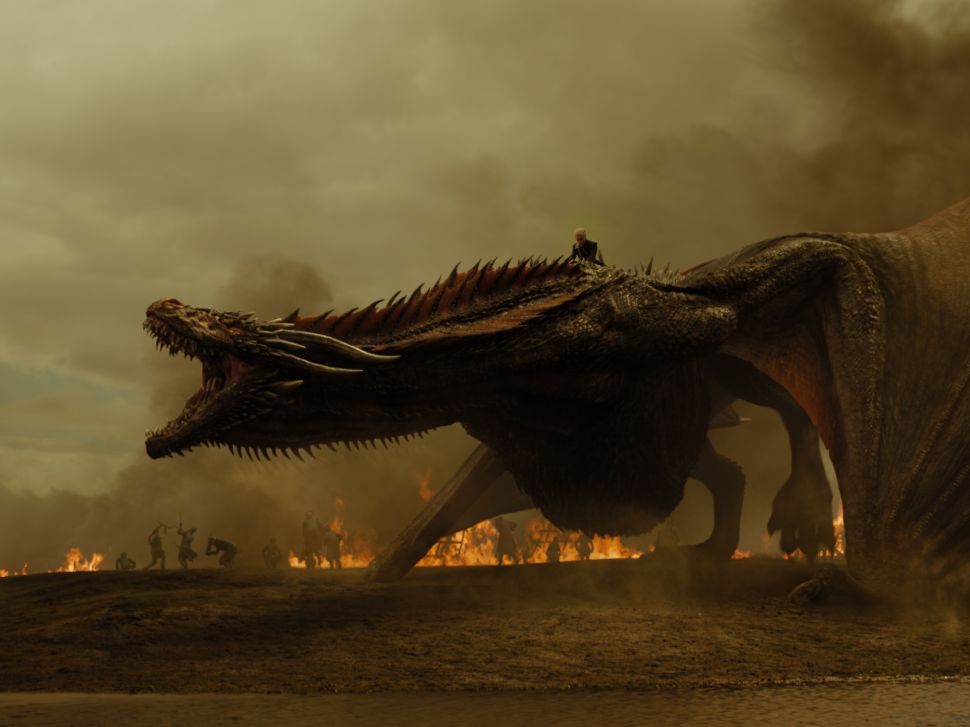 Fans of HBO's Game of Thrones have heard quite a bit about the handful of successor series the network is developing to keep the Westerosi gravy train running after GoT concludes its run next year. But HBO itself has said very little since the initial announcement.
Luckily, network executives provided a few more details at "The Best of HBO" panel at the INTB conference in Israel on Tuesday. One dominant theme emerged from their comments: go big or go home.
HBO senior VP of drama Francesca Orsi revealed that the spinoff shows are being granted hefty budgets greater than what Game of Thrones had to work with in its early days.
"$50 million [per season] would never fly for what we are trying to do. We are going big," Orsi said, according to THR.
Game of Thrones is HBO's most popular series ever by a wide margin. The season seven finale set a viewership records for the network with 12.1 million total live viewers and 16.5 million overall when accounting for streaming. The Ringer's Alison Herman described GoT as "the very last piece of the TV monoculture."
As such, Orsi noted "it feels like corporate malfeasance to not continue it," with HBO currently developing "three, four, five spin-offs."
Such ambitious goals can sometimes reek of corporate greed rather than malfeasance, but in this instance, HBO has tasked some interesting creatives with jumping into the world of Ice and Fire. Carly Wray (The Leftovers), Brian Helgeland (Legend), Jane Goldman (Kick-Ass) and Max Borenstein (Kong: Skull Island) are all working on separate successor ideas, with author George R.R. Martin serving as an advisor on some of these.
The network has already made it clear that the spin-offs will not feature any familiar characters or be based on Martin's existing works, so unfortunately we will not be getting Robert's Rebellion or any tales of Dunk and Egg.
This is the first time HBO has ever developed a spin-off.
But before we get to these side-quests, which will arrive at least one year after the conclusion of Game of Thrones, we need to finish up the original series.
Orsi teased the upcoming final run of GoT, saying that the cast table read of the last episodes "was a really powerful moment in our lives and our career. None of the cast had received the scripts prior, and one by one, they started to fall down to their deaths. By the end, the last few words on the final script, the tears just started falling down. Then there was applause that lasted 15 minutes."
Game of Thrones will return for its eighth and final season in 2019.