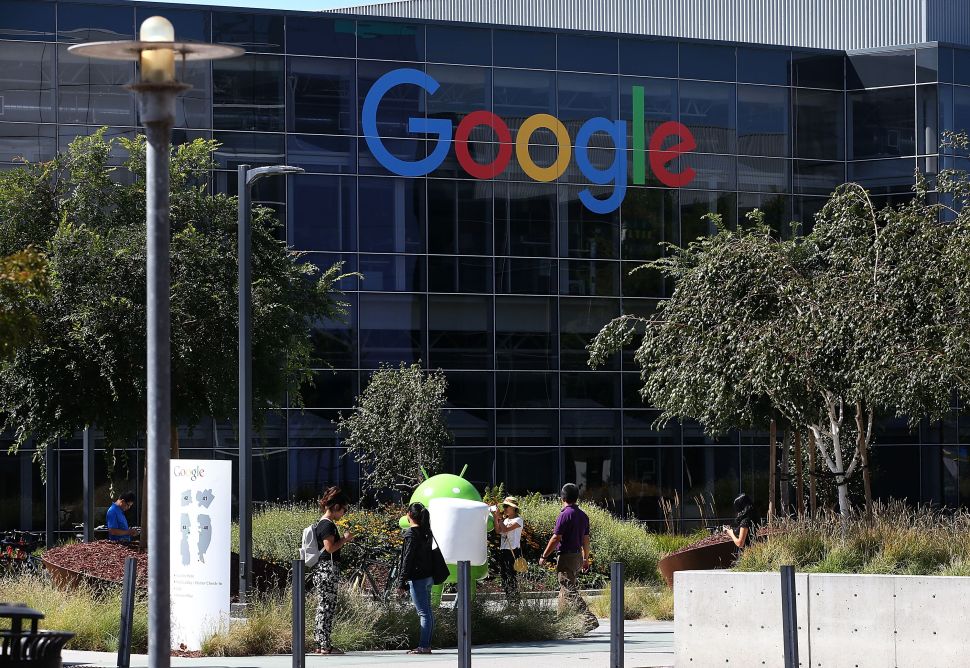 Google's office culture is once again under a microscope.
Loretta Lee, a software engineer who worked at the tech giant for eight years, is suing Google for an undisclosed sum over sexual harassment, gender discrimination and wrongful termination.
In the suit, filed in a California superior court, Lee claims she was subjected to lewd comments, pranks and physical violence. Male coworkers allegedly slapped her, shot her with Nerf guns and spiked her drinks.
Another colleague showed up at Lee's apartment with a bottle of liquor and offered to help her fix a problem with one of her devices. She asked him to leave, but he refused.
The most disturbing incident, however, came when Lee found a male coworker on all fours under her desk. He refused to say what he was doing, but she believes he installed a camera. And the next day, the same coworker grabbed her breasts.
For Lee, all of these episodes combined to form a noxious "bro culture" at Google.
Lee was pressured to file a formal complaint by human resources, but she resisted because she feared being labeled an informant.
When Lee finally made her concerns public, Google refused to investigate them and called the allegations "unsubstantiated." Even worse, her supervisors refused to approve her code and said she "needed improvement."
As a result, Lee was fired in February 2016 over her "poor performance." This was despite the fact she received positive reviews throughout her career and placed highly in internal hackathons.
Even worse, Lee was in a car accident shortly before her dismissal. She requested medical leave to attend physical therapy, but Google refused to accommodate her. A supervisor said she "better be doing that on (her) own time."
"Google's failure to take appropriate remedial action is consistent with its pattern and practice of ignoring sexual harassment in the workplace, making no significant efforts to take corrective action and punishing the victim," the complaint reads.
"We dispute the allegations made in Ms. Lee's complaint," a Google spokesperson told Observer. "We have strong policies against harassment in the workplace and review every complaint we receive. We take action when we find violations, including termination of employment."
Lee's lawsuit, in which she also calls her former employer "willful" and "oppressive," is just the latest shoe to drop for Google in the last six months.
Former engineer James Damore alleged in his infamous "Google memo" that women were biologically inferior to men. The company fired him, and he's now suing them alleging discrimination against white male conservatives.
But in a different lawsuit filed last week, another former male Google engineer alleged the exact opposite.
Tim Chevalier, a self-identified "queer disabled transgender," was fired for spending too much time on "social activism" after he called the Damore memo "misogynistic." The company also reportedly objected to Chevalier's use of the term "white boys," which they called a "generalization."
Female employees also fault Google for pay inequity.
Heidi Lamar, who worked in Google's childcare center for four years, alleged in a lawsuit that female teachers were paid lower salaries than men with fewer qualifications doing the same job.
The tech giant employed 147 women as preschool teachers, but only three men. In spite of this, two of those men were paid higher wages than nearly all of the women.
Some commenters on Twitter predicted this groundswell of litigation would lead to Google's "Susan Fowler moment." This was a reference to the former Uber engineer who detailed blatant sexism, sexual harassment and illegal workplace retaliation at the ride-hailing startup.