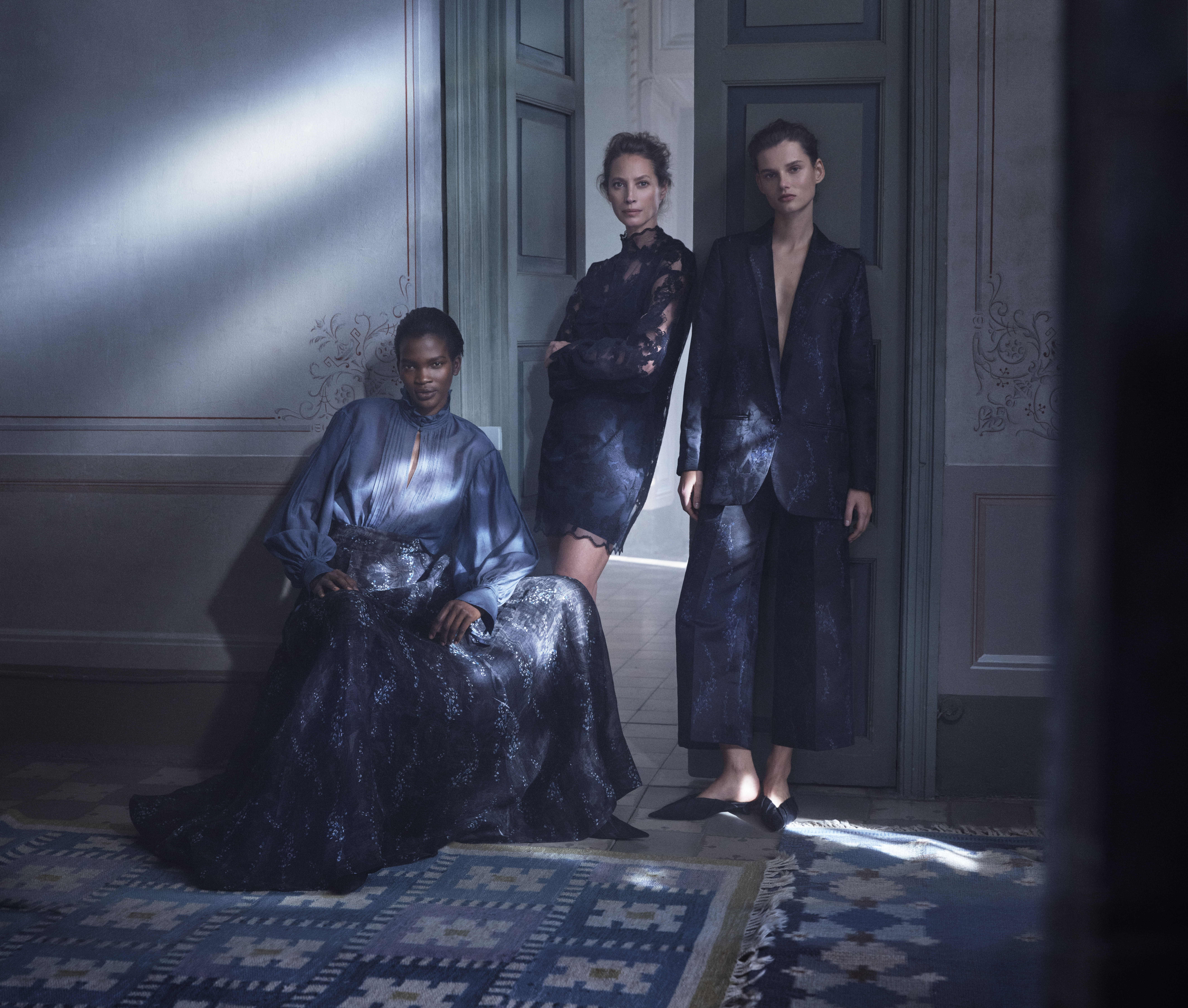 Fashion is a pretty dirty industry.
While the negative impact of the resource-dependent production process of clothing isn't entirely clear-cut—Racked recently debunked the myth that fashion is the second most polluting industry in the world—it's pretty well understood that producing clothing, shipping it around the globe and then letting those garments decompose in landfills is taking its toll on the environment.
As the world's second-largest retailer, the H&M Group takes this matter pretty seriously across their portfolio of brands: H&M, COS, & Other Stories, Monki, Cheap Monday and Weekday. Despite having been founded in 1947, the Swedish company first introduced sustainable initiatives in the '90s, including the unfortunately titled Nature Calling collection in 1995, which went down the drain after only two years. But, according to H&M's 2016 sustainability report, which is the most recent version and clocks in at 124 pages, they've reworked their company DNA with a focus on environmentally-friendly practices.
In the pages, H&M throws around a lot of figures, like how 39,000 tons of recycled garments have been collected by H&M Group since 2013 and that 96 percent of electricity in all of their operations comes from renewable sources. The brand also embraces the well-rounded definition of sustainability in all parts of the garment production lifecycle, including the way their fabrics are made, the conditions under which their employees work and the manner in which their clothing arrives at their stores.
But it doesn't all seem to be done voluntarily. "Investing in sustainability issues such as these is a business opportunity–and vital for our future business success. But also, as stated in international guidelines such as the UN Guiding Principles on Business and Human Rights, it's part of our responsibility as a company," CEO Karl-Johan Persson says in the opening pages of the report.
Consumers can get a watered down version of this info with a simple visit to H&M's lengthy FAQ page, where the company answers questions like: "Is it possible to buy clothes produced without a limited environmental impact at a reasonable price?" and "What is H&M doing to make cotton production more sustainable?" It's not clear how frequently consumers are posing those very specific queries, but at least H&M is being transparent with their answers, even admitting they often transport their merchandise via ship, which is a much cheaper alternative and has a smaller carbon dioxide footprint than, say, a plane.
For an even simpler, more comprehensible look at how H&M is pushing their sustainable initiatives, simply visit one of their boutiques and keep an eye out for merchandise denoted with a green hangtag; this marks an item that features sustainable or recycled materials in the design. According to Anna Gedda, H&M's Head of Sustainability, approximately 35 percent of the brand's offering meets that requirement.
"We make more environmentally friendly choices available to a larger group of people, helping to lift these materials to scale and create demand for further innovation," Gedda tells Observer. "And if we want to continue to be relevant for future generations, we have to think about how fashion is made and enjoyed today."
One of the ways they're ramping up the lust for these environmentally friendly creations is through the Conscious Exclusive Collection, which first launched in 2011. Back then, the range had a focus on flirty summer dresses and made headlines when Natalie Portman wore a lacy white frock—made from polyester and priced at only $50—on a red carpet.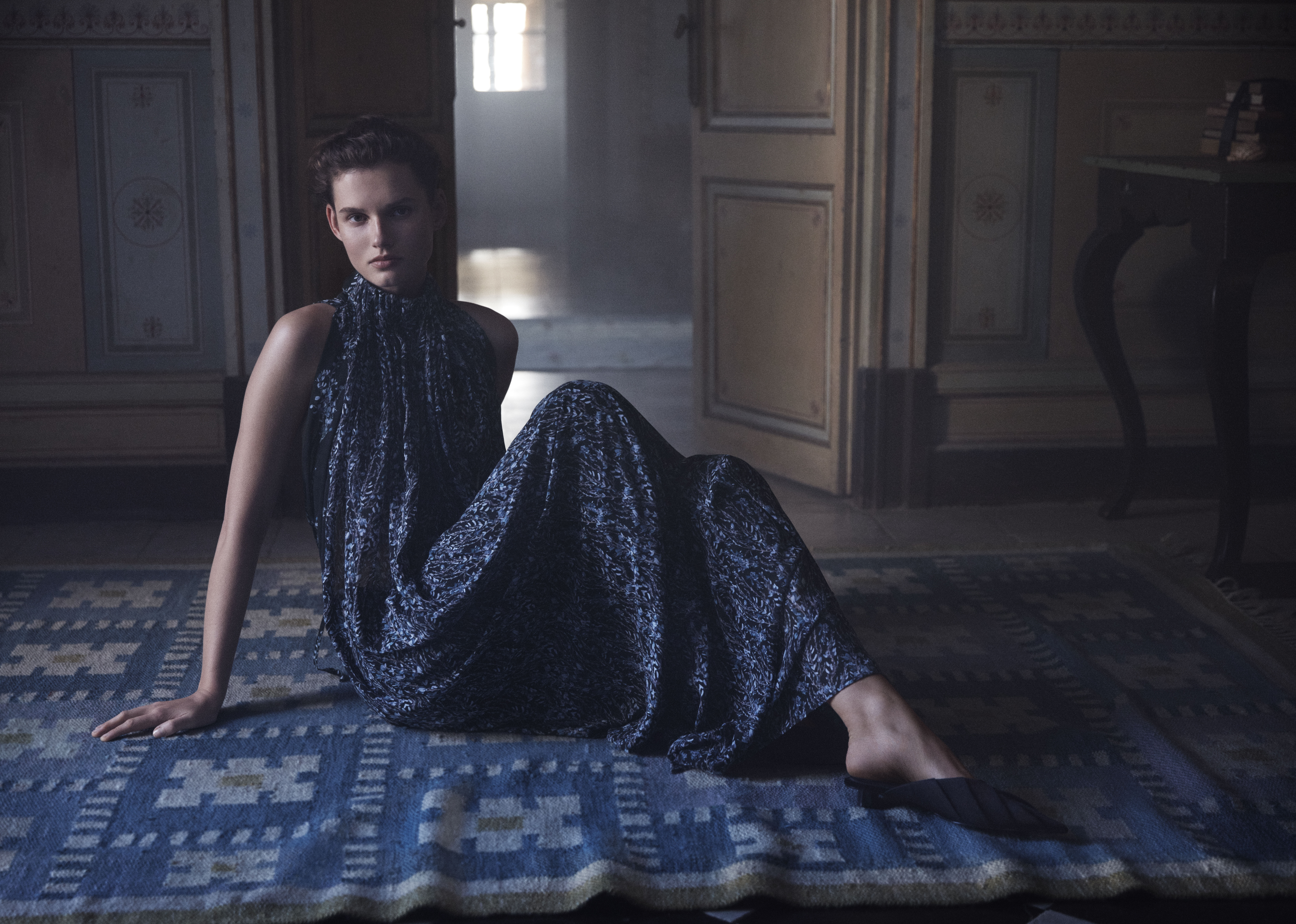 Now in its seventh iteration, the range has gone upmarket, tapping Christy Turlington as the face of the campaign and introducing fancy-sounding materials. This season, that includes Econyl and recycled silver. The former is a nylon fiber that has been entirely made from fishnets and other similar wastes found in landfills and the latter is exactly what it sounds like, cobbled together from industrial scraps of found candlesticks, coins and jewelry and reworked into cute earrings in the shape of flowers.
Econyl, the technical seeming textile, has been fashioned into pieces that are decidedly on-trend for Spring 2018, including green floral trousers with an exaggerated flare, a printed black suit with a wide-legged pant and a handful of romantic frocks with intricate necklines and sweeping hemlines. Offered in hues of white, green and blue and sometimes breezily stamped with a feather, these designs subtly reference their eco-friendly nature, without adopting any granola sartorial statements.
It seems H&M is particularly proud of their high-tech fabric choices. "We are currently one of the world's biggest users of organic cotton, recycled polyester and Lyocell," Gedda notes. But that's not always a good thing. According to Cotton Inc., it takes about 290 gallons of water to grow enough conventional cotton for the production of a single t-shirt. But because more of these non-genetically modified plants need to be planted—and thus more land needs to be irrigated—it would require 660 gallons to yield that same cotton shirt.
So it's worth questioning if H&M is greenwashing: the practice of deceptively promoting the idea that an organizations products and policies are environmentally friendly. It's hardly the first time the retailer has been accused of this, most recently being called out by a number of publications around the launch of their massive World Recycle Week initiative in 2016, when they sought to collect 1,000 tons of recycled clothing.
Or, they might be using these eco-friendly measures to provide a wave of feel-good PR, following a rather negative 2018. In January, H&M received worldwide backlash, in the form of social media and in-store protests, for having a black child model a sweatshirt that read "Coolest monkey in the jungle."
And earlier this month, they felt the repercussions from their decision to embark on copyright infringement. After learning that the brand used one of his murals in an ad campaign, graffiti artist Revok, a.k.a. Jason Williams, sent H&M a cease and desist letter, claiming their images included "unauthorized use of his original artwork." The retailer countered with a lawsuit, claiming, "The entitlement to copyright protection is a privilege under federal law that does not extend to illegally created works." Basically, since it was graffiti and thus illegally scrawled on a wall, H&M claimed they weren't in the wrong, but they have since dropped their lawsuit.
To compound those issues, H&M seems to be facing a tough financial year. While they intend to open 390 stores in 2018, they will close an additional 170, which is the largest number of closures since 1998, according to Bloomberg. The company's first-quarter report, which was posted today, showed a 62 percent decrease in operating profit and a ton of unsold inventory, which is currently valued at $4 billion.
Regardless, it looks like 2018 should be the year that H&M cleans up their act, both socially and environmentally.