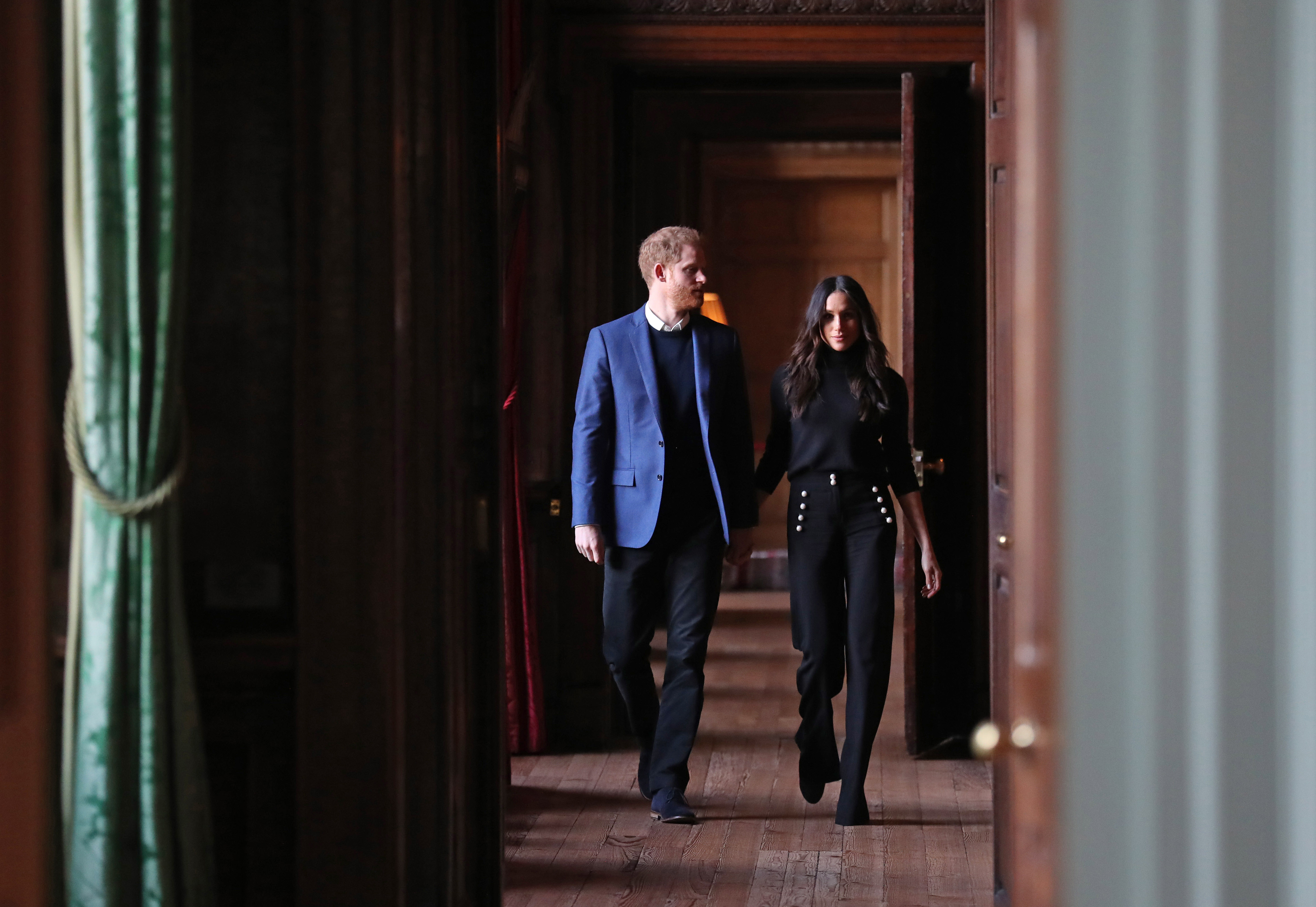 Before Prince Harry proposed to Meghan Markle, he was rumored to be dating a vast array of women. He would simply look at a family friend or be caught with a budding starlet and the tabloids were convinced he was in love. So how did he keep people in the dark about his relationship with Markle for so long?
Royal expert Katie Nicholl has some answers in her upcoming book. Harry: Life, Loss and Love. It's guaranteed that this tome will be even more eye-opening than the upcoming Lifetime movie, as Nicholl is deeply embedded in the royal scene.
In an excerpt from the book in Vanity Fair, Nicholl revealed that in October 2016, when the story broke that they were dating, the couple was secretly together in Toronto where Markle filmed Suits. To avoid paparazzi, they leaked a story that Prince Harry had canceled his flight to make it seem like they weren't together, but they were still inundated by photographers hoping for a glance of them at Markle's home.
To escape the public's interest, Markle and Prince Harry hid out with her friends, Ben and Jessica Mulroney, for a few days. The couple is decidedly A-list in Canada. Ben, the son of former Canadian Prime Minister Brian Mulroney hosts etalk, our Northern neighbor's version of Entertainment Tonight, and Mulroney is a stylist who dressed Justin Trudeau's wife and is even rumored to be Markle's stylist.
Prince Harry and Ben got along well during their stay, because of their shared backgrounds. Ben told stories about Prince Harry's late mother Princess Diana, who stayed with his family when she was touring Canada; during that visit, she ventured up to Ben's nursery to play with him and his siblings.
By November, Markle took a hiatus from Suits to fly to London. While there, "outrageously sexy" stills from Suits were released, showing the actress' first raunchy love scene. Prince Harry was upset by the photographs and asked Kensington Palace's press secretary to issue the official statement protecting Markle, which was ultimately criticized by the British press.
Some thought Prince Harry had been too impulsive, while others believed the public was entitled to know what was going on with the royal family.
Nicholl has a solid track record with documenting the secrets of the royal family in the past, even predicting a summer wedding for Prince Harry.
Now, we just have to wait and see if Nicholl's other predictions come to fruition. She believes Markle will create her own foundation once they marry, focusing on women around the world, which looks extremely likely, considering her recent comments about Time's Up.