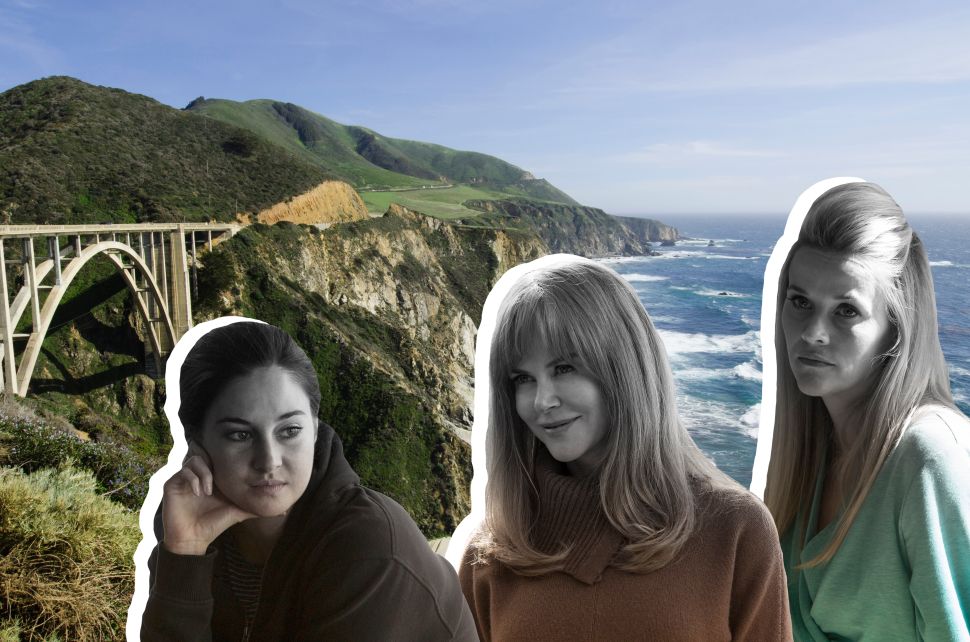 Any halfway-decent Big Little Lies fan knows that the cast of palatial "Monterey" homes were actually scouted in and around Los Angeles. (Even The Outnet got smart, electing to shoot their SS18 campaign in Renata Klein/Laura Dern's $12.4 million Malibu mansion.) But totally decent Big Little Lies fans also know that the real star of the show was the Monterey coastline, in all of its violent, beautiful, heartbreaking detail that made millions of viewers physically thirsty for seven long weeks last spring. So while you can't "do" Big Little Lies simply by renting a beach bungalow somewhere in California, you can go to Monterey—and Big Sur—and if you go now, you may see Meryl Streep filming season two. Here's how to experience all of the views, and (hopefully) none of the death or the drama.
Where to Stay.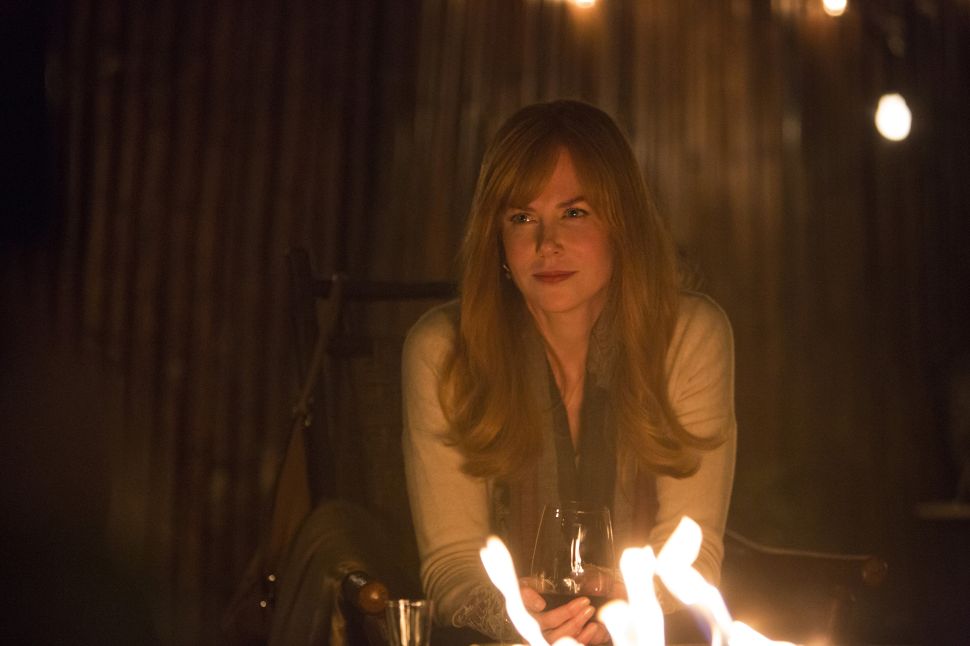 In order to plan a proper vacation à la Big Little Lies, you must first find a fire pit—and ideally one that's a focal point of your lodging. Bonus points for pits that come with on-demand staff delivering warm blankets and full-bodied pinot. Enter The Lodge at Pebble Beach, a 20-year Forbes Four-Star Award winner, tucked tastefully among the mansions of Monterey's iconic 17-Mile Drive. Before retreating to an ocean-view suite, guests can sip night caps around crackling fires at The Bench, the property's lavish outdoor restaurant overlooking the surf of Carmel Bay.
Long-ranked the number-one public golf course in the country, The Lodge at Pebble Beach regularly attracts the most serious golfers in the world. At last month's AT&T Pebble Beach Pro-Am, Tiger Woods and Jordan Spieth were joined by the likes of Thomas Keller, Bill Murray, Josh Duhamel and Justin Verlander. But, to some, the buzz comes at a cost.
At times, The Lodge can get a little too insider-y. Business talk bubbles over breakfast and lunch, and dinner slips into the predictably raucous, as inky reds are lobbed into the wee hours of the night. Even the Spanish Bay Club is a place to see and be seen. The multi-level, members-only gym is filled to the brim with first-rate equipment—but is so well-attended that, at first blush, it feels uncouth to break a sweat.
Less conspicuous travelers may head south to Big Sur's Post Ranch Inn. Each of the property's 39 private cabins welcome guests with jars of warm chocolate chip cookies, chilled California Chardonnay, and an assortment of hearty crackers, fruits and hard cheeses. If yours isn't a room with panoramic views of the Pacific, that's because you're nestled in a treehouse high among the redwoods. Everyone's privy to the multiple, 104-degree infinity pools which are open 24-hours a day, though there's only one restaurant (Sierra Mar), where both lunch and dinner are served from multi-course prix-fixe menus. Guests in search of a quick bite will need to leave the grounds—but Sierra Mar is elegant, and the food is well worth the wait.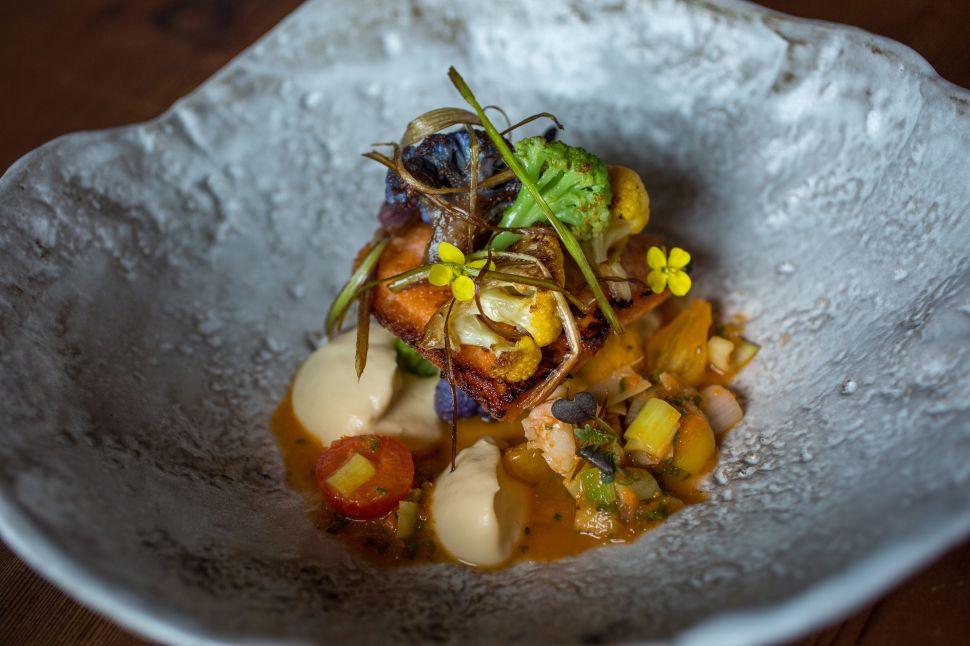 The only quasi-question mark is why the Post Ranch Inn's fitness center, in stark contrast to the state-of-the-art facilities at The Lodge at Pebble Beach, has no locker room, shower or sauna situation. And, at $1,500+ per night, guests may well expect a slightly more robust assortment of machines. If you're up before the sun, you'll need to call a ride to the gym—and such requests can almost feel intrusive on the seemingly lean, yet friendly, front-desk staff. To end on a high note, there's Mercantile—the Post Ranch gift shop full of locally-made chocolates, candles, tabletop décor and fine jewelry from California natives, like Beth Bugdaycay of Foundrae.
Where (Else) to Eat.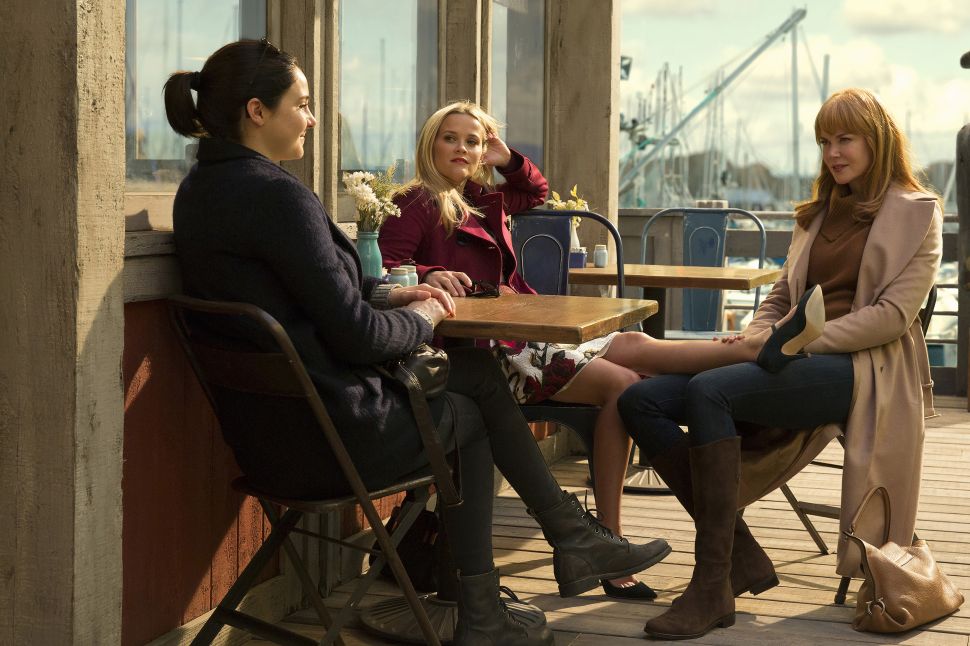 Visitors be warned that Paluca Trattoria, the establishment made famous by a stiletto-clad Reese Witherspoon whooshing in and summoning "something puffy with chocolate," does not actually offer anything fitting this description. In fact, Sicilian-born chef and owner Sal Tedesco was forced to invest in a more serious espresso machine when legions of die-hard Big Little Lies fans began swarming Paluca, placing orders for coffee and pastries. But if it's any consolation, when it comes to the view, the (pet-friendly!) patio on Monterey Fisherman's Wharf rivals the show's sunniest, most serene shots of multi-million dollar schooners. Bring a copy of Steinbeck's Cannery Row, order a bottle of California-local Scheid Sauvignon Blanc, and dig into any of Paluca's fresh pastas topped with Monterey-caught sardines.
Though the once self-described "mecca of poets, artists and vagabonds" seems now to pull more Insta-hungry housewives than really anyone else, nothing about Big Sur's Nepenthe disappoints. Perched high above the Pacific in the Santa Lucia Mountains, the ocean-wrapped patio is apparently best-known for dishing the "Ambrosiabuger," some kind of delicious steak sandwich on a crusty French bread. But if you're the type to save room for dessert (and at Nepenthe, you should), opt for the colorful California Beet Salad with pickled fennel and citrus, and finish your meal with banana cream pie.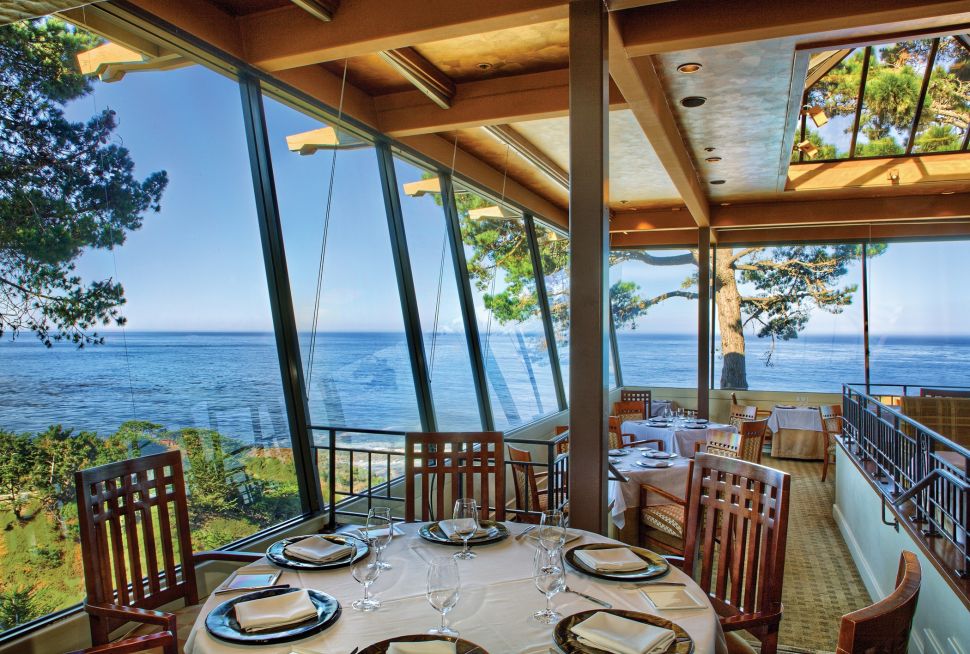 Two words: Mushroom Steak. That's right. Deep in the land of triple-cream cheese plates and free-range, grass-fed beef, California Market at Pacific's Edge thoughtfully accommodates the vegetable-forward with a four-course, plant-based tasting menu for just $55 (the price jumps to a still-reasonable $85 if you want wine pairings). Obviously, there is the requisite ribeye—standard to most other fine-dining establishments—plus lamb chops, duck, chicken, seafood and homemade pasta. And here, it's all fresh, organic, locally grown and raised, and sourced from farms in Sonoma, Hollister and Monterey, California. Go now, go later—but whatever you do, don't be ashamed to go wildly geriatric and book a table for an hour before sunset. Because nothing pairs with an '82 Château Lafleur like pink skies melting into the sea.
What to Do, See–And Not Do.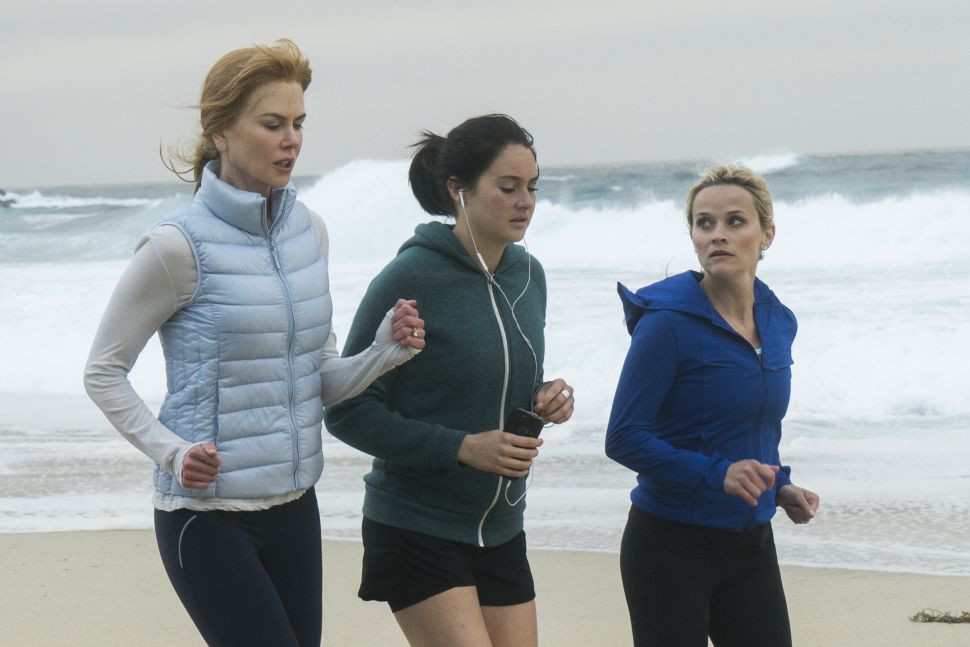 If you want to take a shot of ocean air to the face, but running on sand (or running, period) isn't your jam, consider renting bikes from Big Sur Adventures. Shop owner Joaquin Sullivan is a Monterey native, and personally leads tours from Fisherman's Wharf to Point Lobos on electric fat-bikes. It's like exercise for the inherently lazy and risk-adverse (street traffic is capped at 25 miles per hour).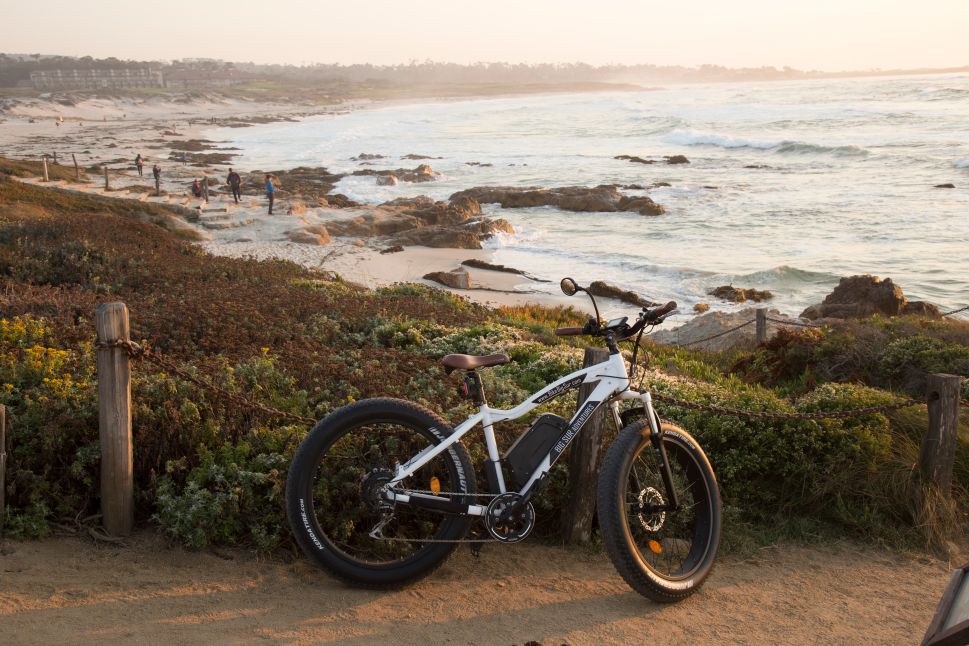 Beyond Sullivan's many anecdotes of growing up on the land that's now home to Post Ranch Inn, you'll be charmed by the Cypress trees, baby seals, wild deer and budding succulents that line the seaside ride.
Garrapata State Park, Pfeiffer Beach, Bixby Bridge and McWay Falls are where you'll find basically every dramatic view featured heavily in Big Little Lies' opening credits. Thankfully, they're all along Highway One, making for probably the easiest scenic road trip in the history of road trips. Where locals haven't already blazed trails to the beach, the Big Little Lies production crew built staircases (seriously) down to the sand.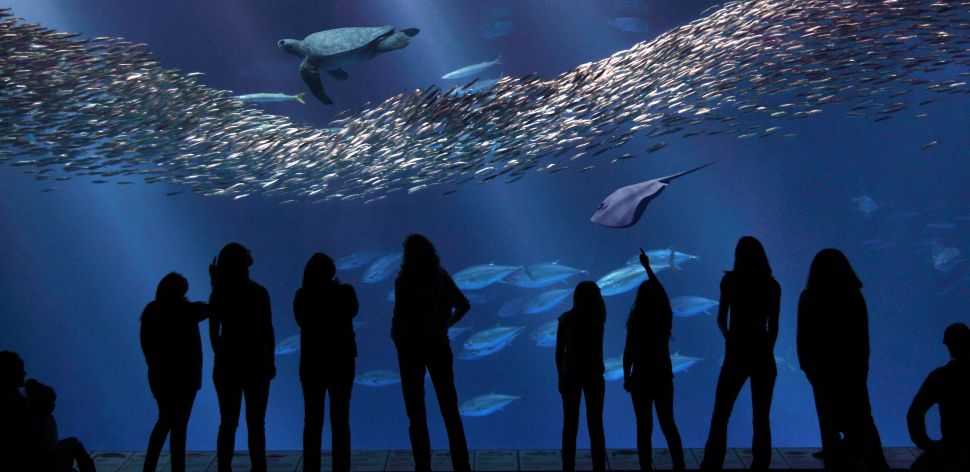 Tell anyone you're planning a trip to Monterey and, without fail, they'll jump and gush that you need to see the Monterey Bay Aquarium. Yes, it's moody and mysterious and all of the wonderful things that aquariums always are—and in this case, it's home to one of the most memorable mother-son Big Little Lies scenes, plus some very admirable conservation efforts—but adult-only groups may decide to opt for more time on the beach. Of course, if you have kids, you should definitely take them.