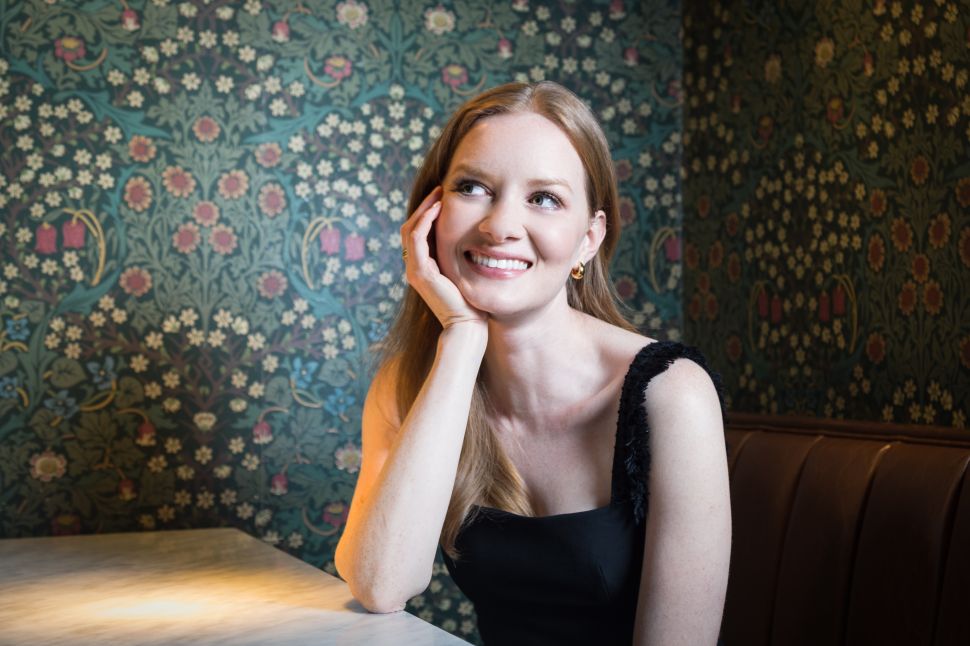 Actress Wrenn Schmidt has a tattoo of a light switch. Don't bother looking for it because you won't find it, but it's there.
What?! An actress has a tattoo; real groundbreaking journalism there.
Thank you, snarky inner monologue. Your insight is, as always, incredibly valuable. But it is interesting to think about the up-and-coming Schmidt, who already has an impressive track record of television work, as a normal person who has tattoos and likes walking around New York City listening to podcasts. It's an intriguing match for the actress who has molded small but memorable roles on quality television shows and headlined Cinemax's Outcast.
Boardwalk Empire, The Americans, Tyrant, Person of Interest and now Hulu's new 9/11 political drama The Looming Tower, which explores the disconnect between the United States' intelligence agencies and the rise of Al-Qaeda. That's a solid foundation in this business, which gives Schmidt a unique insight into the land of television.
I read in The Washington Post that you use scripts as a roadmap for choosing projects. What other aspects do you consider when navigating your career?
I wish I could say that I'm an actor who definitely chooses their projects, but I'm not at that point yet. I was definitely very excited about [The Looming Tower] because I knew of the importance of [author Larry Wright's] book. I read quite a bit of the book already and felt it was a story that really needed to be told. But I think also when you come across a script that is as well-written as our pilot was and then you look at kind of the embarrassment of riches that is our writing team… for me that's one of the greatest gifts you can have as an actor. Two really; the writing team being so exquisite and then great scene partners which, in this show, you just have in spades.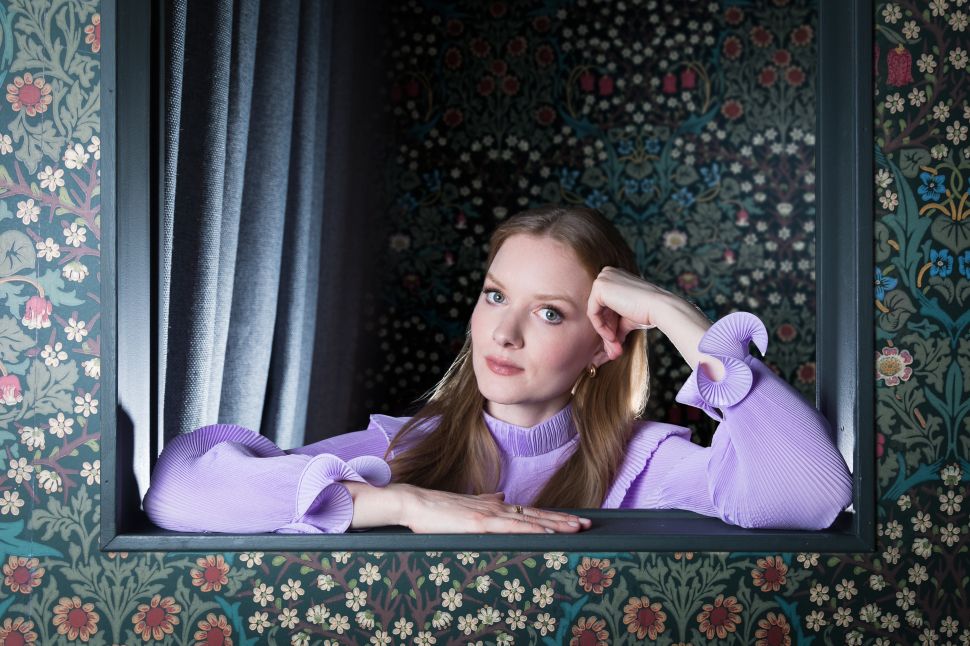 You read several books and met with a female CIA agent in preparation. How did you decide what research would go into this role?
I think that, in some ways, it's the same, and also different, for every process. The script is always my initial starting point. For this project, specifically, the next thing that came was "how do you play a CIA analyst in a way that the words that are coming out of your mouth are honest?" I feel like the FBI, I feel like I have a touchstone for that because that's been portrayed in pop culture that feels more accessible to me but also even in the news, for instance. The FBI… I feel like I have some sort of sense, even though I don't know how to define what that sense is.
But it's not totally alien.
The CIA, it was like "they collect information and protect us," and I now nothing else beyond that. It was kind of about how do you find a way in where you are both trying to relate to who this person is and what she's doing and also not feel like a fraud. So that was kind of the next stage for me, which is why I felt the research was really important. I felt like the words that I was saying needed to feel like they were already here. Like I had a sense for what I was talking about, like I have a sense for talking about acting. It needed to feel a bit like second nature, and I felt like memorizing the words and having a point of view and playing a scene and trying to be a person was not enough for me in this scenario.
The Looming Tower is generating strong reviews from fans and critics. Why do you think it's striking such a chord?
I don't know. I haven't been reading the reviews. I learned a long time ago not to read the reviews. I don't know why it's striking such a chord. I feel like maybe that will be clearer in hindsight. I do think there are a lot of parallels with our story and what's going on right now in our politics and our country. I think that one of the things that is beautifully depicted in the series is the breakdown and relationship between I-49 at the FBI and Alec Station at the CIA and kind of the unraveling of that relationship in such a way where you can somewhat track all that impacted history and kind of ask a lot of hypothetical questions like "would things have been different had these two groups of people been able to work together?"
Are there any specific parallels you can think of, off the top of your head, to today? 
I honestly feel like the one that comes to mind immediately is how divided our politics are. Whether that's people within families or one person very much leans right and somebody else leans left and it feels like my worldview—like we're not even on the same planet. It can be very hard to find common ground right now. I think that kind of filters out to our representatives. Honestly, at this point in time, it feels like the most dangerous time to be a politician because you move one way and all of a sudden you've alienated a group and vice versa.
What's something surprising you might tell TV watchers about the TV industry? Something they might not see from the final product. 
That's a good question. I feel like people would be fascinated by what actors do to warm up for a scene. There is such a range of things. I've never seen, I can say this confidently, I've never seen Peter Sarsgaard do anything strange or weird. He's pretty level, honestly, he's a little… how do I put this? It's really impressive watching him just walk into a scene and nail it over and over and over again. Like "no big deal." I happen to like to listen to Missy Elliot. I listen to quite a bit of Missy Elliot. She helps me get ready for all of my projects, specifically this one.
I think Missy Elliot helps us get ready for all walks of life.
Yeah. I listen to a lot of Missy Elliot before shooting these scenes. I've seen actors do all kinds of things.
What's one of the crazier things you've seen?
I sometimes do a lot of jumping jacks. I did a lot of jumping jacks on Outcast. I don't know. I've heard stories about people. I heard a story about Daniel Day-Lewis, I don't know if this is true, but listening to rap music because he hates it. It puts him in a bad mood. So he was just naturally in a terrible mood for this film he was doing where that's where the character needed to be.
Have you ever had just a truly horrible experience on set during one of these projects?
Oh my god, yes. Yes. I think if you're going to have a long career, which I think every actor hopes to have, you're going to have great moments, which are the highest highs but also have frustrating moments, but I think that's part of the job and you learn from all of those things… I will say that I feel like in school they don't tell you how often you will be super cold or super hot. On Outcast, when we were filming the season finale for season one, I think it was regularly in the upper 30's when we were shooting at night. And I was wet and wearing a sweater. And eating food off concrete, like frozen. They took very good care of me, but it's part of the job and I love my job.
What are you doing when you're not acting?
Hanging out with these fun folks. I don't know. I love going for really long walks. That sounds like my dating profile, "I go for really long walks."
This interview has been edited and condensed for clarity.