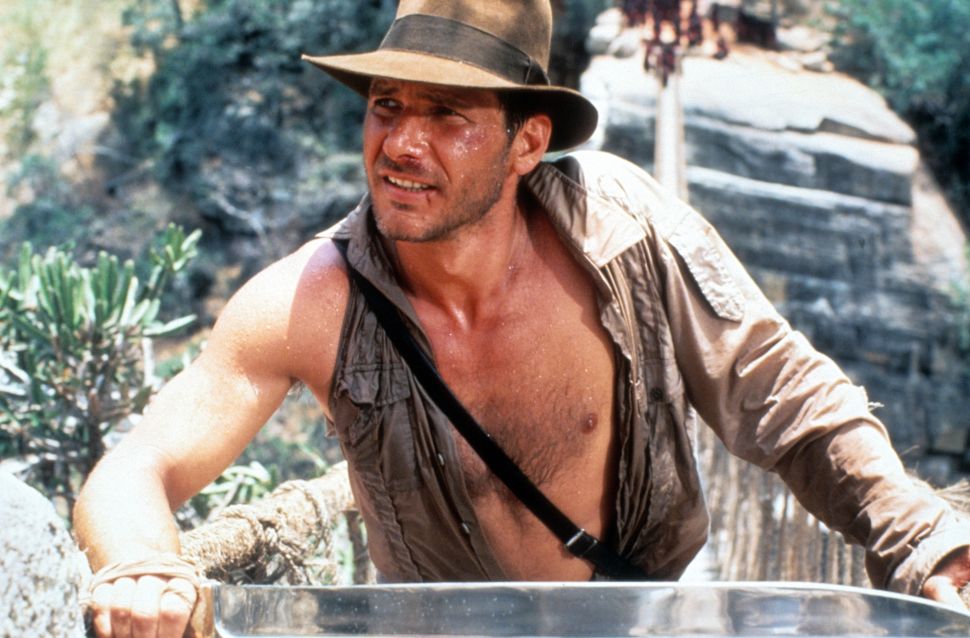 Steven Spielberg is a filmmaking maestro as further evidenced by his impressive turnaround on the Oscar-nominated The Post, which he somehow made in just seven months. Now, with the venerated director's Ready Player One—surprisingly generating strong word-of-mouth out of SXSW—arriving next month, we can take a look ahead on Spielberg's schedule. Specifically, Lucasfilm's Indiana Jones 5.
Back in March 2016, the studio announced that Spielberg and Harrison Ford would reunite for a fifth adventure featuring the action hero archeologist. At the time, Lucasfilm set a July 2019 release date. However, Spielberg's sudden inspiration for The Post and other projects muddied the waters and pushed Indiana Jones 5 back to a loose release date of July 10, 2020.
Without any firm and official announcements, however, fans were unsure what exactly the status of the movie was. Far too often Hollywood has teased fans with special projects that never end up making it to the big screen.
But speaking at the Rakuten TV Empire Awards, where Spielberg was honored with the Legend of Our Lifetime award, the director revealed when he'll begin working on the anticipated sequel.
"It's always worth the trip when I get to work with this deep bench of talent coming out of the U.K. The actors, and the crew, the chippies, the sparks, the drivers—everybody who has helped me make my movies here, and will continue helping me make my movies here when I come back in April 2019 to make the fifth Indiana Jones movie right here," Spielberg said.
If all the players involved stick with that production start date, the July 10, 2020, release becomes far more realistic.
Though Indiana Jones and the Kingdom of the Crystal Skull was filmed entirely in the U.S., the franchise is no stranger to the U.K. Some of The Last Crusade was filmed there, and Lucasfilm has designated Pinewood Studios as the home base for Star Wars production.
The untitled Indiana Jones 5 will be the first entry in the franchise in which George Lucas did not come up with the central story. It will also be the first Indy film under the Disney (DIS) banner since the Mouse House purchased Lucasfilm in 2012.
Spielberg's confirmation seems to push back The Kidnapping of Edgardo Mortara, which was expected to be his follow-up to The Post and a potential Oscars contender at the 2019 Academy Awards. With news that he's also working on a West Side Story reboot, Edgardo Mortara could be dead.