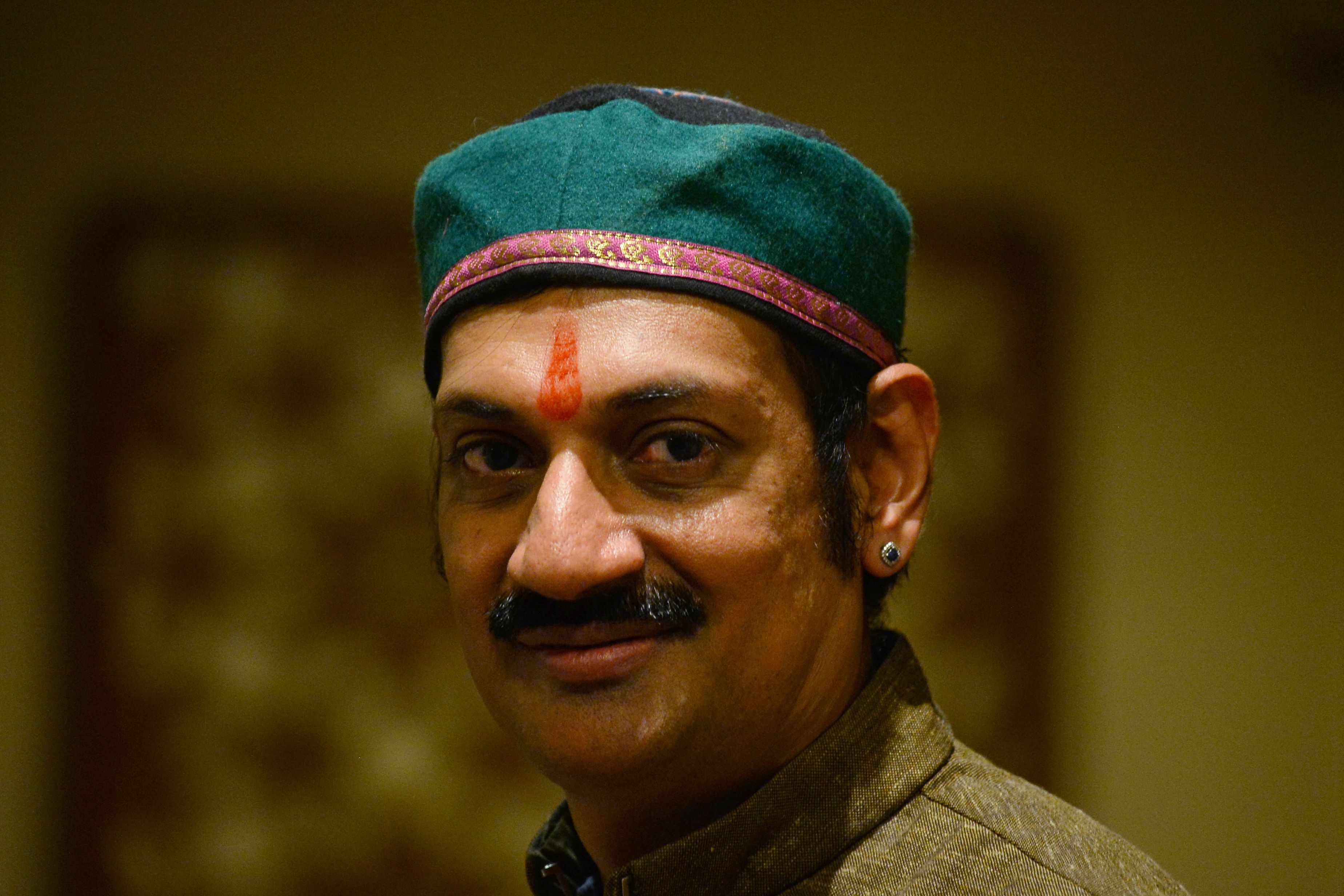 India's first openly gay royal isn't just speaking out about his life, he's opening up his palace to the LGBTQ community.
You might know the prince from his appearance on an episode of Keeping Up With the Kardashians in June 2017. But even if you're not an avid reality TV watcher, Prince Manvendra Singh Gohil is still someone to keep up with.
He appeared on an episode of KUWTK after meeting Kendall Jenner when she was shooting for Vogue India. "I think what's really similar between my dad and Prince Manvendra is the bravery and being able to take that chance and come out and hope that everything goes alright," Jenner said.
Prince Manvendra recently opened up his palace, turning it into a center for at-risk LGBTQ people. The prince is the son and heir of Maharaja of Rajpipla in Gujarat in western India, which is a notoriously conservative area. He kept his sexuality secret for many years, even wedding a princess via arranged marriage in 1991.
They never consummated the marriage and he eventually told his wife about his sexual orientation. A year after the wedding she filed for divorce, which was almost unheard of in India. Equally taboo are homosexual acts, which is punishable by 10 years to life in prison. Luckily, his wife never told anyone what he disclosed.
In 2002, Prince Manvendra suffered from a nervous breakdown and was hospitalized. There, his psychiatrist told his parents he was gay. They insisted his sexuality must be a kept secret, before trying to cure him. His mother even took out an ad in the paper publicly disowning her son. "I don't blame her, I blame her ignorance," the prince told Oprah in 2007.
After he publicly came out, at first his parents wanted to prevent him from inheriting his ancestral home. They have since reconciled, and instead, he's transforming Hanumanteshwar 1927, the 15-acre palace grounds with a four-bedroom home built by his ancestors in 1927, into a welcoming hub for gay people. The community center is in partnership with his organization The Lakshya Trust, which helps to prevent AIDS.
The prince announced the news in January and has been busy renovating the palace grounds since then. The center will be powered by solar panels and will use the land for organic farming.
Because homosexuality is illegal in India, many LGBTQ youths become homeless after their parents disown them; Prince Manvendra has made it his life's work to rescue them ever since coming out and becoming a champion for gay rights.
The prince is going to use the home to host seminars and run workshops for parents, teaching them how to accept their children's sexuality. Hopefully, their parents won't have the same reaction as the prince's family, although his parents have since realized their mistake. They now support his son's goal and were even on-hand when he officially opened up the palace to the LGBTQ community.