It's time for the Instant Pot, the cooking device that has been embraced by suburban soccer moms in the Midwest, to make its way to Manhattan's Seamless set.
When I tell fellow New Yorkers that I cook regularly, I'm sometimes met with shock, and more often, with genuine confusion. It certainly helps that my Williamsburg studio is 90 percent kitchen and I don't have to haul boxes of Fresh Direct up five flights of stairs. For those caught between work, dog walking, workouts and drinks, who are looking for a few minutes to cook something that doesn't come from a delivery dude, the Instant Pot is ideal. Even if you're not ambitious enough to make your own yogurt, this kitchen tool does make it easy to meal prep on Sunday for the week ahead.
The explosion on melodramatic TV show This Is Us recently had fans scrambling to throw out their slow cookers, bringing the archaic cooking tool to the forefront again, if for negative reasons. So if you happened to toss your cooker after the murderous episode, consider investing in an Instant Pot.
The buzzy appliance, which cooks rice quickly, steams vegetables, makes yogurt, sautés, warms and of course, easily prepares soup and chili, guarantees you're not always eating dinner later than you'd like. It retails from $79 to $400, but don't feel required to invest in the Bluetooth savvy one, especially if you're low on counter space.
The Instant Pot Duo Mini, the best fit (literally) for smaller spaces, currently has over 27,243 reviews on Amazon, with commenters calling it "pure magic" and declaring they'll "never cook with anything else again." It was a Black Friday bestseller, ranking among the top five items on Amazon, Target and Kohl's and on the last Prime Day, 215,000 units were sold.
Many people, from a celebrity makeup artist to a woman who lost 77 pounds in a year, claim the product changed their lives. There's no TV or print advertising and there was no marketing agency involved with the Instant Pot, until very recently.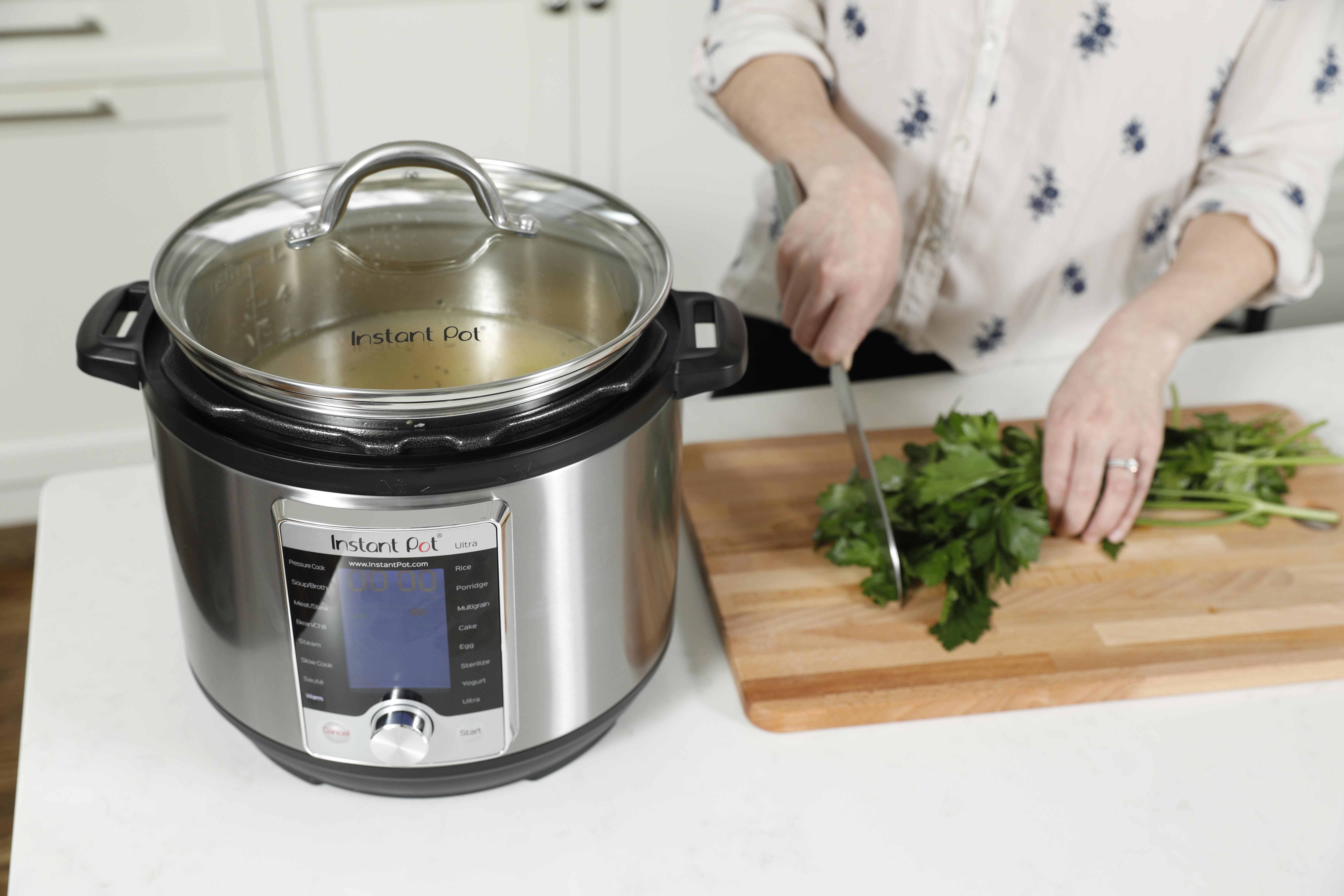 The Instant Pot's creator is Robert Wang, an engineer who grew up in China and is now based in Ottawa, Canada. When he was fired from his own startup in 2008, he ventured into cookware, looking for something that would help him cook for his wife and two kids. He spent over a year and more than $300,000 of his own savings developing what was then called the iPot, until Apple took umbrage with the label.
In 2010, he posted the pot on Amazon, and the reviews slowly started rolling in. Wang then decided to send a few hundred pots to chefs and food bloggers and suddenly, the reviews were flowing.
By 2016, niche Instant Pot Instagram accounts with thousands of followers popped up singing their praises, Facebook groups were devoted to sharing recipes (my personal favorite one is vegetarian) and Reddit and Pinterest exploded with recipes. Wang credits the little pot that could's meteoric rise to where it got its start, Amazon.
Next time you're chatting with Alexa, ask her to deliver one to your apartment. If your cooking skills are limited to microwaving day old pizza or pressing "order" on Seamless, it will definitely help improve your kitchen game. You might not become a yogurt connoisseur able to open the next Pinkberry, but at least you'll finally stop buying lunch every day, which is a step in the right direction.