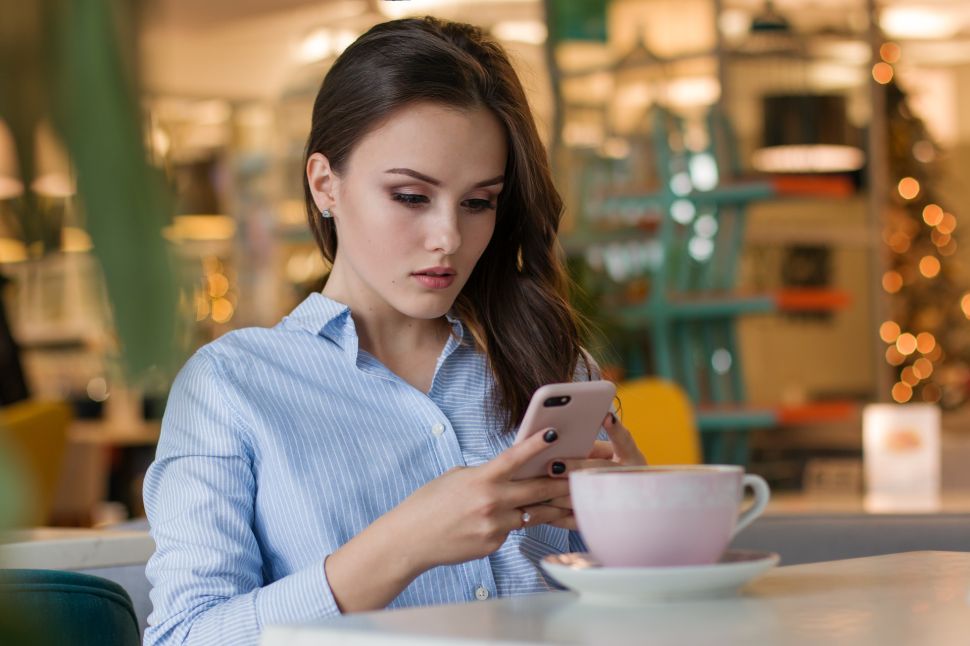 Modern day workers have email and Slack open at all times. When they're not at their desks, they're trolling messaging apps on their phones.
And now, thanks to a new Pew Research Center poll, we have cold hard data on Americans' internet addiction.
The center found that 26 percent of American adults are online almost constantly—that's a five percent increase from 2015.
Another 43 percent went online several times a day, while eight percent logged on just once a day.
The study conducted in January surveyed 2,000 Americans of varying ethnicities, ages and income levels on internet usage.
The main reason for the increase in digital natives is increased smartphone usage. Eighty-three percent of Americans surf the web on smartphones or tablets.
Of that group, 89 percent go online daily and 31 percent are online almost constantly.
The small group of Americans who surf the web using only a desktop or laptop went online less frequently. While 54 percent of this group go online daily, only five percent are constant internet users.
Of course, younger adults are among the most connected online denizens. Thirty-nine percent of 18-to-29-year-olds are online constantly, while 49 percent log on multiple times a day.
Many parents have seemingly learned from their children and are online almost as frequently. Thirty-six percent of adults ages 30 to 49 are online all day (a 12 percent rise from 2015), as are 17 percent of 50-to-64-year-olds (a five percent increase from three years ago).
Grandma and Grandpa still aren't part of the computer age, however. Only eight percent of adults over 65 go online constantly, while 30 percent log on multiple times per day (probably for games of solitaire).
It's not just age, though—education also plays a role.
Thirty-four percent of adults with a college degree are online constantly, as opposed to only 20 percent of those with a high school diploma or less.
Income also affects internet access. Thirty-five percent of adults with an annual household income of at least $75,000 use the internet almost constantly, compared with 24 percent of those making less than $30,000 a year.
Racial disparities among internet users have improved. Thirty-seven percent of blacks are online all the time, along with 30 percent of Hispanics. Those figures have increased 14 percent and 11 percent, respectively, since 2015.
Rural areas are still struggling to get online, however. Only 15 percent of rural residents go online constantly, compared to 27 percent of people in suburbia and 32 percent of city residents.
On the flip side, the survey also found that 11 percent of Americans don't go on the internet at all.
Most of the people in this group are elderly, low-income or live in rural areas. And all of them will eventually be profiled by The New York Times.