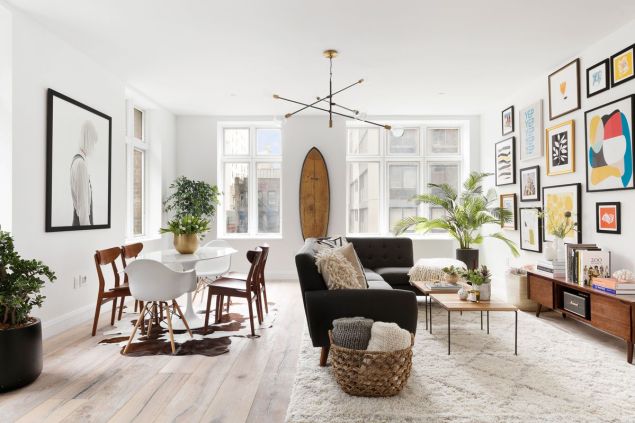 It didn't take long for This American Life radio host Ira Glass to find a buyer for his Chelsea apartment, despite a few snafus during his time residing there.
Glass and his estranged wife, writer and editor Anaheed Alani, listed the one-bedroom, one-bathroom condo at 159 West 24th Street for sale in October 2017, with a $1.75 million price tag attached. The former couple scored just a bit below that—the new owners paid $1.65 million for the 1,020-square-foot unit, in a transaction first spotted by 6sqft.
Perhaps Glass and Alani's marital status impacted their decision to part with the home, as Glass filed for divorce in April 2017, a month after his admission on This American Life that the pair had actually separated a few years earlier.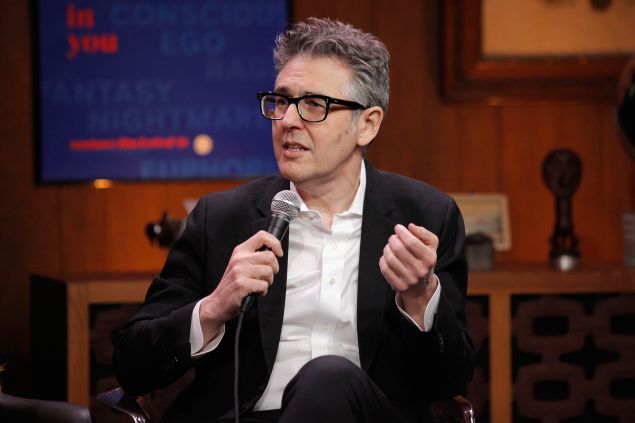 The former couple bought the apartment for $1.27 million during happier times, back in May 2012. Alas, their period of ownership wasn't without issues, as the condo board filed a complaint against Glass and Alani in 2016, alleging the couple were refusing to deal with a bedbug infestation in their apartment. The court documents also claimed that "unsanitary conditions" such as "a broken/defective air condition unit, kitchen sink, dishwasher and washing machine" caused an outbreak of rodents within the abode, according to the New York Post.
The complaint also said the neglect was causing leaks that damaged other units within the condominium, and that Glass and Alani refused to allow the building landlord to exterminate, and as such the board was suing to get access into the apartment.
Glass and Alani denied the claims; the NPR personality said his "understanding is another apartment in the building has bed bugs…We paid a bunch of money for exterminators. As far as I know, it's been resolved." Alani also told the Post the lawsuit was "not true."
Aside from the reported bug issues, it's easy to see why a buyer would snap up the newly gut renovated unit. It's not particularly large, but it's in pristine condition, and the airy, open floor plan gives off a more spacious vibe.
The apartment was unoccupied at the time it was put on the market, according to the listing shared by Compass brokers Greg McHale, Jesse Shafer, Natalie Hedden and Scott Laine, so it's safe to say Glass and Alani haven't resided here in some time.
The unit has oak floors and an open kitchen with SubZero, Miele and Viking appliances, complete with ivory cabinets and python quartzite countertops. The bedroom has a walk-in closet in addition to a pass-through dressing room.
It's not yet clear where Glass is heading next, but it might be a while before he lands on the right apartment—after he moved to New York from Chicago in 2007, he didn't make a permanent real estate purchase for five years, which is when he landed in this Chelsea abode.