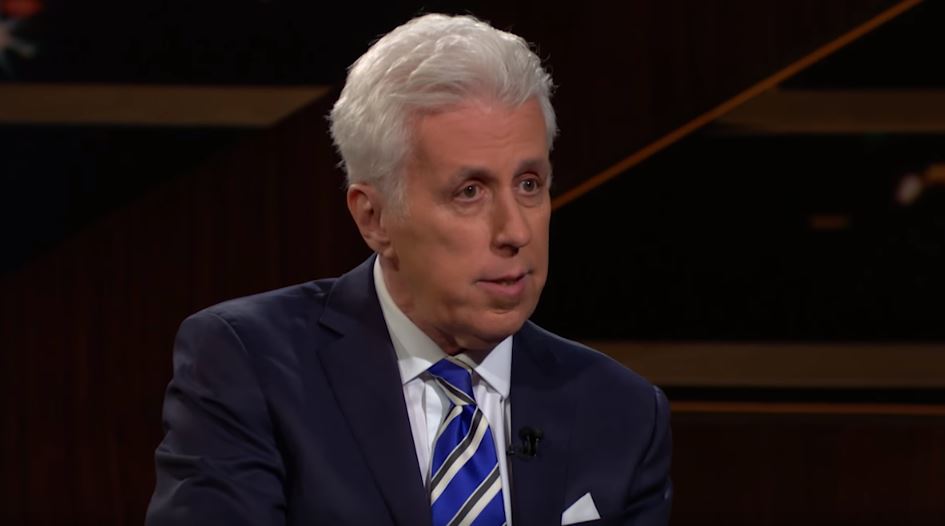 We may one day reach the critical mass for Donald Trump tell-alls, but today is not that day.
The latest presidential associate to cash in is former CNN commentator Jeffrey Lord. According to The Hollywood Reporter, the Trump advocate is writing a book for conservative non-fiction publisher Bombardier Books.
Lord's book is tentatively titled Donald Trump, Lion Inside the Gate: America's War Against the Old Order. It will focus on legacy institutions like the media, which he argues have revolted against the president, and is also meant to serve as a primer for Trump's 2020 reelection campaign.
This will be Lord's second book about Trump—his first, What America Needs: The Case for Trump, was published during the 2016 presidential election.
Of course, in the interim, Lord was fired from CNN after tweeting "Sieg heil" at Media Matters for America president Angelo Carusone. Lord had written an article calling the progressive group "fascist," and the Nazi victory salute was his response to Carusone's rebuttal.
Lord told THR that he would address the firing in his book. He's now writing columns for Sean Hannity's website and appearing on the conservative channel Newsmax.
Bombardier is no stranger to controversial tomes. It's published several books by Alan Dershowitz, along with Fraud and Fiction, a conservative corrective to Michael Wolff's Fire and Fury.
Lord's book will have to be extra juicy in order to match Wolff's sales. Fire and Fury sold more than 1.7 million copies in its first three weeks on the shelves.
Lion Inside the Gate will also enter a crowded marketplace of memoirs by Trump associates. Former Apprentice contestant Omarosa Manigault-Newman, who briefly served as director of communications for the Office of Public Liaison, is reportedly shopping around a Fire and Fury-style tell-all about her time in the White House.
Former White House press secretary Sean Spicer is writing a book about Trump's relationship with the media. And former Trump communications director (for 10 days) Anthony Scaramucci is working on a book about Trump and the working class.
There are also some more journalistic histories in the pipeline. New York Times White House reporter Maggie Haberman is writing a chronicle of the Trump administration for Random House. Her colleague Glenn Thrush was originally co-writing the book, but left the project after a sexual harassment scandal.