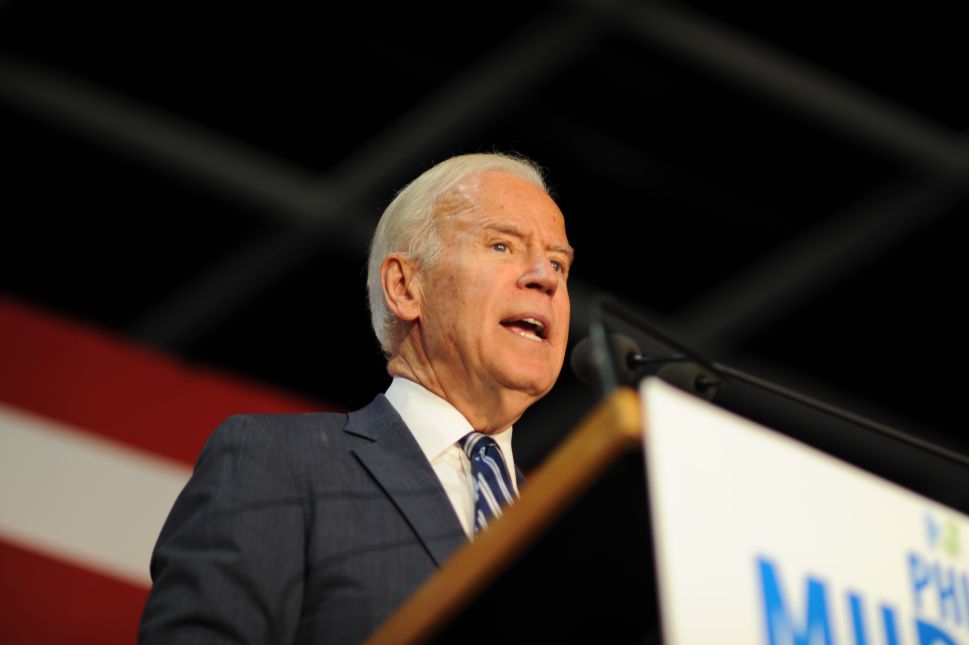 New Jersey Democratic congressional candidate Andy Kim picked up a high-profile endorsement on Thursday in his bid to unseat Rep. Tom MacArthur (R-3), getting the support of former Vice President Joe Biden.
Biden said he was backing Kim, a former national security adviser, because he is a "true public servant" whose family story "embodies the American story."
"His parents grew up poor and worked their way to America for a better life," Biden said in a statement. "They got educated and gave back to their local communities. Their son worked hard and decided to devote his life to service. From Afghanistan to the White House Situation Room, Andy tackled some of the most important and difficult national security challenges America faces. He served with integrity and hard work, arrived early, stayed late, and traveled to dangerous places to keep Americans safe at home."
Kim was a National Security Council staffer who advised former President Barack Obama on Iraq. He said he worked closely with Biden in the fight against ISIS.
Kim is one of several candidates hoping to catch a Democratic wave in this year's midterm election and snag a House seat. The Democratic Congressional Campaign Committee recently added Kim to its Red to Blue program, which provides organizational and fundraising support for Democratic House candidates.
Chris Russell, a MacArthur strategist, said like Biden, MacArthur has earned broad support through "his ability to work in a bipartisan way to solve problems."
"Andy Kim, on the other hand, isn't some moderate South Jersey Democrat.  He is a far-left political extremist who is more in step with San Francisco than he is South Jersey," Russell said in a statement.
MacArthur has received some high-profile support of his own.
President Trump hosted a fundraiser for MacArthur in June that raked in $800,000 for the congressman's reelection campaign. And White House counselor Kellyanne Conway came to South Jersey last month to headline a high-dollar fundraiser for MacArthur.
MacArthur saw his national profile rise when he played a key role in a failed effort to scrap the Affordable Care Act. He was also the only New Jersey member of Congress to vote for a federal tax overhaul that was supported by President Trump but criticized by Democrats and Republicans in the Garden State because it scaled back the state and local tax deduction.
MacArthur has raised nearly $1.5 million and has $932,362 in the bank, according to filings with the Federal Election Commission (FEC).
Kim's campaign has raised roughly $600,000, and he entered 2018 with $431,146 in cash on hand, according to the FEC.
Update (4:02 p.m.): This story has been updated to include a statement from a MacArthur strategist.