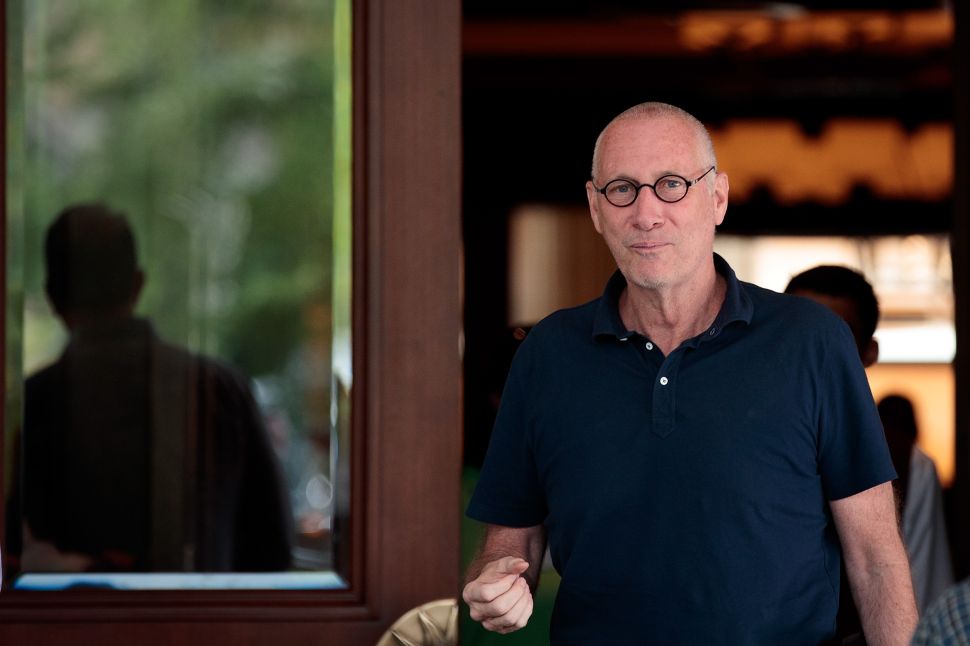 In December, ESPN President John Skipper shocked the media industry by abruptly announcing his unexpected resignation. At the time, Skipper cited a "substance addiction" for which he "struggled for many years" as the reason he was leaving the Disney-owned company after 27 years.
Today, in an interview with The Hollywood Reporter, Skipper has expanded on his decision and the contributing factors. After admitting that his substance addiction was cocaine, Skipper revealed that his unexpected announcement was brought on by outside factors.
"In December, someone from whom I bought cocaine attempted to extort me," he told the outlet.
Before revealing this, Skipper noted that he had always made a conscious effort to prevent his addiction from interfering with his work at ESPN.
"At ESPN, I did not use at work, nor with anyone at work, or with anyone I did business with," Skipper said. "I never allowed it to interfere with my work, other than a missed plane and a few canceled morning appointments. I've never been a daily user. My use over the past two decades has, in fact, been quite infrequent. I judge that I did a very good job and that it did not get in the way of my work. I worked hard, I worked smart. I worked all the time."
However, in this instance, the former company president admitted to not being careful.
Faced with the compromised position he had put himself and the company in, Skipper chose to disclose the truth to his family and Disney CEO Bob Iger and remove the risk by resigning from ESPN.
"They threatened me, and I understood immediately that threat put me and my family at risk, and this exposure would put my professional life at risk as well. I foreclosed that possibility by disclosing the details to my family, and then, when I discussed it with Bob, he and I agreed that I had placed the company in an untenable position and as a result, I should resign."
Skipper did not reveal the identity of his attempted extortionist, only saying it was not someone from his past. He expressed regret over his actions and noted that in the three months since his resignation, he has sought treatment at a professional facility.
"Look, it was inappropriate for the president of ESPN and an officer of The Walt Disney Co. to be associated in any way with any of this," he said. "I do want to make it clear, however, that anything I did in this regard, and anything else resulting from this, was a personal problem. My drug use never had any professional repercussions, but I still have profound regret. I accept that the consequences of my actions are my responsibility and have been appropriate. I also have to accept that I used very poor judgment."
George Bodenheimer has been serving as Active Chair of ESPN since Skipper's departure. He will reportedly stay on to advise new ESPN president Jimmy Pitaro.
Over the last six years, ESPN has lost 13 million subscribers as more and more viewers opt for the cost-effectiveness of cord-cutting. To try and recoup some of those lost customers and appeal to younger audiences, the sports network is set to launch a stand-alone streaming service, ESPN Plus, later this year.