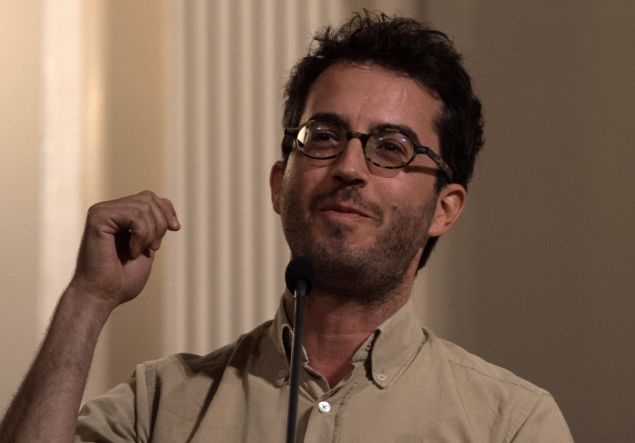 Novelist Jonathan Safran Foer ended up with a rather unexpected buyer for his Brooklyn brownstone. The famed writer had been trying to sell the mammoth 26-foot-wide Boerum Hill townhouse for nearly a year, but the answer to his real estate prayers was just a broker away.
Safran Foer originally listed the 7,670-square-foot abode for $10.5 million in May 2017 with Compass; he cut the price to $9 million when he made a brokerage switch to Nest Seekers International in January this year, with Million Dollar Listing star Ryan Serhant handling the property.
With that change of brokerage, Safran Foer instantly found an interested party. Serhant ended up buying the Greek Revival-style townhouse himself, per property records first seen by The Real Deal, using a limited liability company for the $7.6 million transaction. Perhaps he received a special discount.
Serhant already owns an apartment at 22 Renwick Street in Soho, for which he paid $3.7 million in 2014 and according to TRD, Serhant is planning on relocating from the condo into his new Brooklyn purchase.
Safran Foer paid $5.4 million for the home in 2014, shortly after he separated from his now ex-wife, writer Nicole Krauss. The Everything Is Illuminated and Extremely Loud & Incredibly Close author proceeded to gut renovate the eight-bedroom abode, which has ceilings that reach 12 feet, a sleek new kitchen with an oversized island and beech cabinetry.
There are also custom beech bookcases on both sides of a wood-burning fireplace and an additional family room with another fireplace and access to a terrace.
The master suite occupies the entire second floor, per the listing, with a walk-in closet, study, office and a sitting area around another wood-burning fireplace. The en-suite bathroom has herringbone tile floor, double sinks, a glass-enclosed walk-in shower and a claw foot bathtub.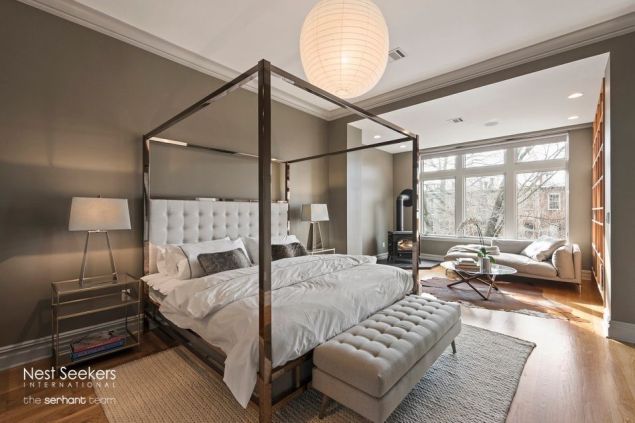 Safran Foer and Krauss previously resided in Park Slope, embodying the ever-elusive New York literary couple dream from the confines of a light-filled brownstone, which is also appropriately stocked with overflowing bookshelves. They tried to offload it for $14.5 million after splitting up, but were unable to locate a buyer; Krauss ended up buying her ex out of the home when she paid him $3.03 million for sole ownership of the Brooklyn abode.
It's not clear if Krauss is currently living in the Park Slope home they once shared; she held onto the property but moved closer to Safran Foer in Boerum Hill, so that it would be easier for the former couple's two children. Now that Safran Foer has abandoned Boerum Hill, perhaps they'll both head back to the oh so family-friendly streets of Park Slope.