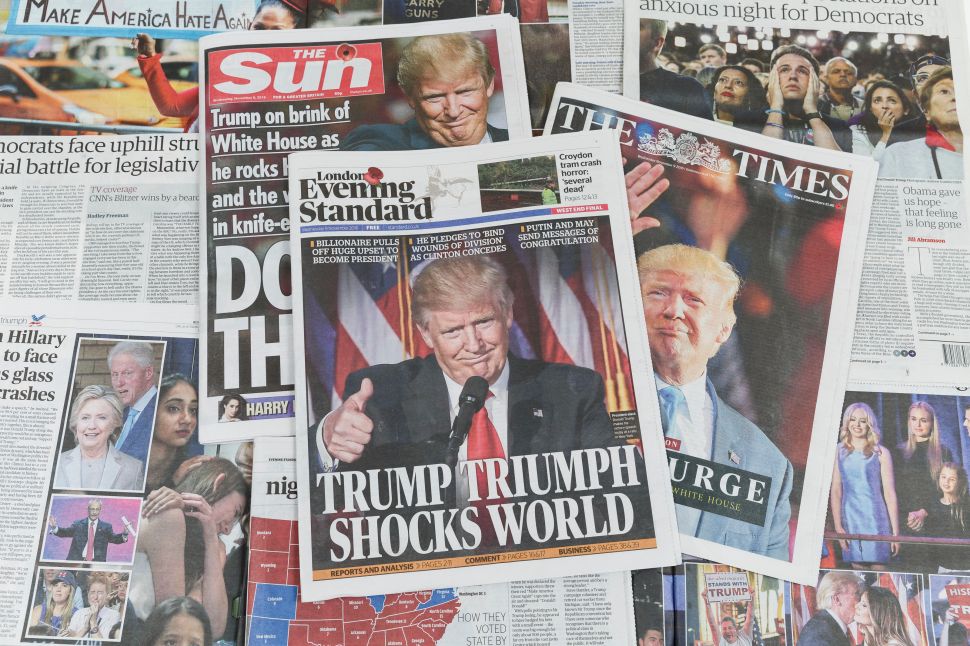 This is anything but fake news.
Journalism schools are seeing a "Trump bump" of their own, with more students showing an interest in the media and the ways politicians use it to their advantage.
While the volume of graduate school applications as a whole only rose about one percent this year, journalism schools across the country are seeing huge gains.
Columbia University's Graduate School of Journalism saw a 10 percent increase in applications for the 2017-2018 school year.
The Annenberg School for Communication and Journalism at the University of Southern California had its highest number of first-year applicants ever this year. Application volume for the program as a whole has risen 19 percent in the last three years.
Northwestern University's Medill School of Journalism, Media, Integrated Marketing and Communications received 24 percent more journalism applications for the 2018-2019 school year.
It's not just the number of applications that has increased, however—student engagement is also higher than ever before.
Paul Levinson, a professor of communications and media studies at Fordham University, said his pupils have become more interested in fake news and the threats to democracy posed by President Donald Trump's attacks.
"The future of our democracy rests on students who have a respect for truth and the facts, and how facts are the cornerstone of a civil, rational society," Levinson told Observer.
The president's rhetoric is also boosting the news business in other ways.
The New York Times, The Washington Post and The Wall Street Journal have all added hundreds of thousands of subscribers during the Trump presidency.
Journalism isn't a lucrative field, and it definitely doesn't promise job security. The Bureau of Labor Statistics estimates the amount of reporting jobs will fall nine percent by 2026, thanks to continuing layoffs. And the median pay for those positions is only about $38,000 a year.
But Levinson said those factors aren't deterring this new generation of journalists.
"There are always reasons to be worried," he said. "But just about all of my students have an underlying confidence in their ability to find a good job."