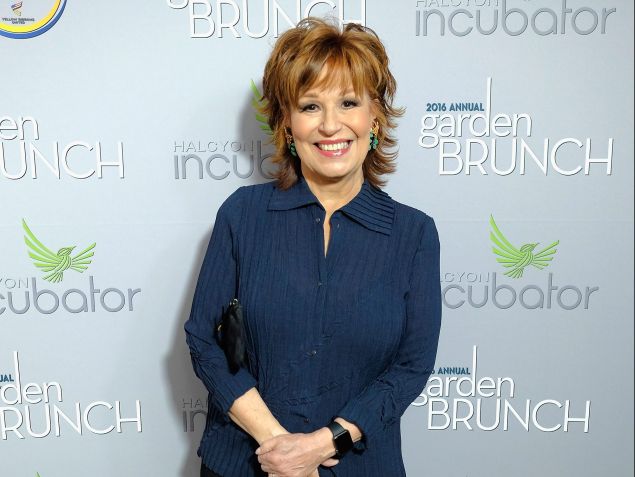 The View co-host Joy Behar is officially finished with Astor Court. Behar listed her renovated apartment in the Upper West Side building for sale back in October 2017, and it went into contract just two months later, in December.
The original price tag on the unit was $3.5 million, but Behar didn't manage to score quite as much as she hoped—the buyers, Glenn Berger and Rachel Cox, doled out $3.28 million for the three-bedroom, three-bathroom co-op.
The transaction was finalized February 15, jsut a few days after Behar made a comment about Vice President Mike Pence's Christian faith, when she joked that "[i]t's one thing to talk to Jesus. It's another thing when Jesus talks to you. That's called 'mental illness,' if I'm not correct. Hearing voices." Behar said later in the show that she doesn't actually believe Pence is mentally ill, but her comments riled up many religious conservatives, and sparked a response from Pence himself, who claimed it "demonstrates how out of touch some in the mainstream media are with the faith and values of the American people."
This apartment, which has a marble entry and an open kitchen, is actually the second abode the comedian and television personality has owned in Astor Court—she first bought into the building around 2003 and subsequently upgraded to this larger residence for $2.55 million in 2008.
The apartment takes up its own wing of the building, claims the listing held by Charles Rutenberg broker Kathy Berkowitz, and an oversized den and dining room. There's a wood-burning fireplace with a stone mantle in the main entertaining room, with 10-foot ceilings throughout.
Behar decided to move on from this apartment shortly after scooping up a $2.4 million condo at 62 West 62nd Street, which is situated just a few blocks away from the 66th street studio where The View is filmed.
And Behar isn't the only host on The View making a few home changes as of late, as Whoopi Goldberg also parted ways with one of her homes—Goldberg just sold the six-bedroom, seven-bathroom Pacific Palisades mansion that she's owned for over 20 years for $8.8 million.