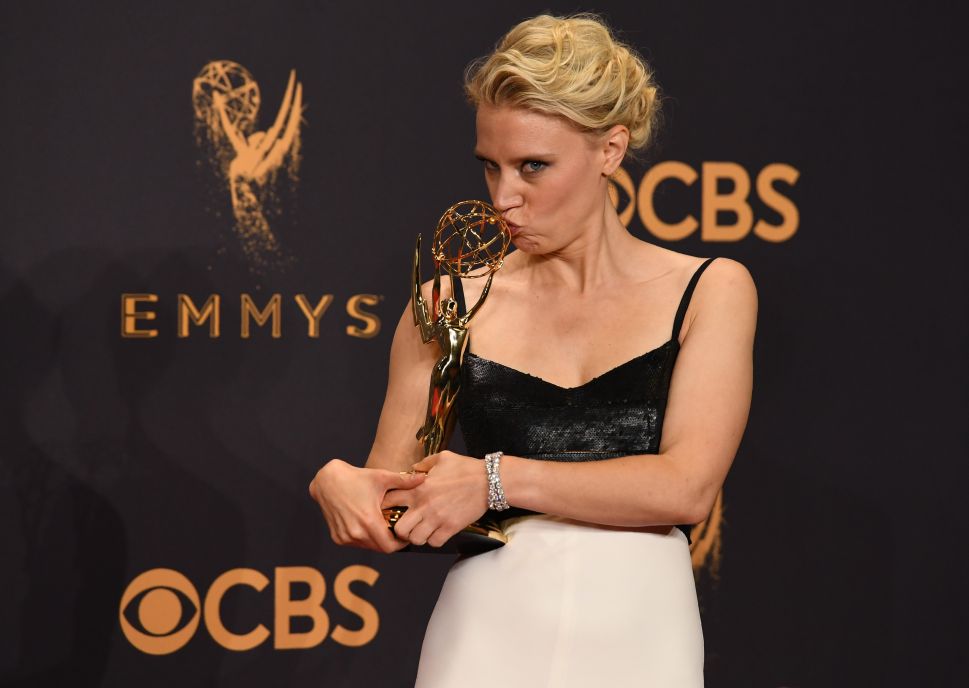 Kate McKinnon continues to add to her growing resume as a rising star. On top of her bread-and-butter central role on Saturday Night Live, she's also appearing in Lionsgate's summer comedy The Spy Who Dumped Me alongside Mila Kunis. But today comes word that she may also be joining another high-profile project.
According to THR, McKinnon is in talks to join Lily James (Darkest Hour, Baby Driver) in Oscar-winning director Danny Boyle's music-inspired comedy for Universal.
Alright, you've piqued our interest.
Richard Curtis (Love Actually) penned the script, which Universal is keeping tightly under wraps. We know that it'll include musical themes and be set in the 1960s or '70s, and we also know that McKinnon would play a talent agent who may or may not discover James's character, a teacher. Other than that, your guess is as good as ours.
Universal is hoping to begin filming this summer.
Comedies have taken a beating at the box office recently, with 2017's Baywatch, The House, Rough Night (also co-starring McKinnon) and Fist Fight all failing to drum up much business. However, Tiffany Haddish's breakout vehicle Girls Trip and the Oscar-nominated The Big Sick managed to provide a financial spark. Given Boyle's involvement in this new comedy, we're leaning towards it falling in the latter category.
As you may or may not know, Boyle is also set to direct the new James Bond film, assuming his script meshes with new studio Annapurna Pictures. It's unclear how Bond 25 and this untitled Universal film will shake out schedule-wise, but assuming the genre-hopping Boyle remains involved, it will be the first time he tackles an out-and-out comedy.
McKinnon first appeared on SNL in 2012 and her contract is set to run out in 2019. If her upcoming film slate proves successful, will she make the full-time jump to feature films or headlining her own small screen comedy like SNL vets Tina Fey and Andy Samberg?
Stay tuned.