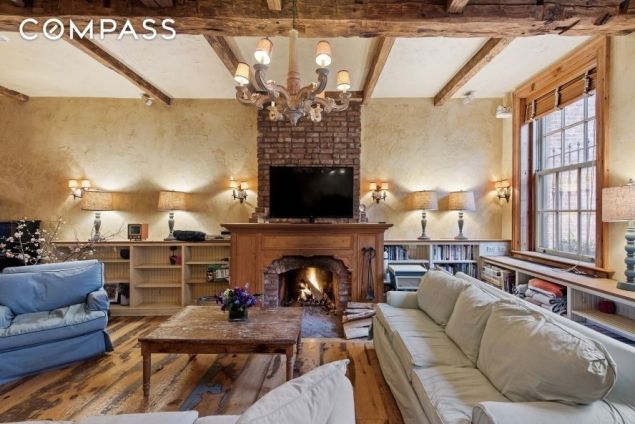 It took two years, but restaurateur Keith McNally found someone to take his Greenwich Village townhouse off his hands.
We didn't think it would be particularly difficult for McNally, the mastermind behind Balthazar, Minetta Tavern and most recently, Augustine in The Beekman Hotel, to part with the five-bedroom, 5.5-bathroom home at 105 West 11th Street.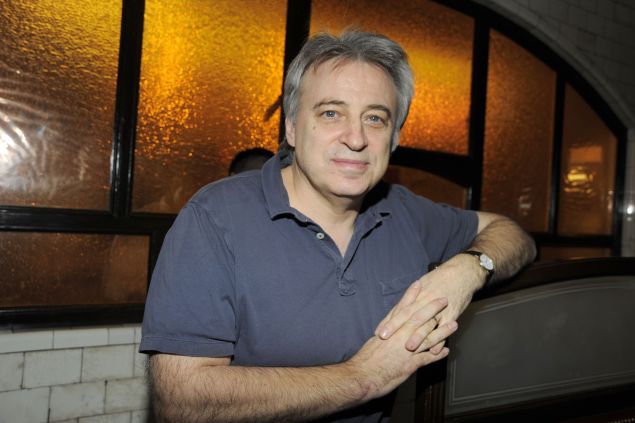 McNally bought the 21-foot-wide Greek Revival-style townhouse for $2.5 million in 2000, but he doesn't appear to have resided there for quite some time; he made the move back to London in 2011, around the same time he bought a home in Notting Hill.
He offered this New York townhouse on the rental market intermittently from 2011 to 2017, at prices varying from $18,095 to $32,500 per month.
McNally first tossed the home onto the sales market in February 2016, with a price tag of nearly $14 million. He removed it by July 2016, and didn't list it again until January 2017, with the same ask. He then decreased the price of the home to $12.5 million two months later, but the five-story home disappeared again by July of that year.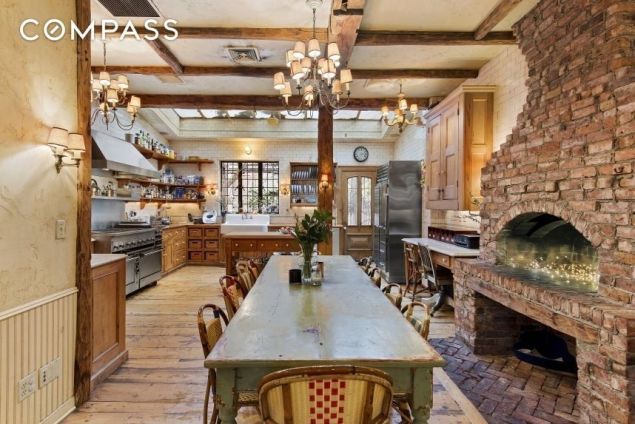 The famed restaurateur prevailed, as per property records first noticed by The Real Deal, when a buyer doled out $10.23 million for the 4,600-square-foot house in early March. The new owner used the limited liability company 105 West 11th LLC to complete the transaction.
The entire home is beautifully renovated and restored, and of course the kitchen is a serious highlight—it has a "French country" aesthetic, says a previous listing shared by Compass brokers Nick Gavin and Josh Doyle, with a skylight, farmhouse sink and copper counters. The kitchen and dining areas, particularly, actually bear a resemblance to the look of Cherche Midi, the French bistro McNally opened on Bowery in 2014, with rustic wood accents and charming tile details.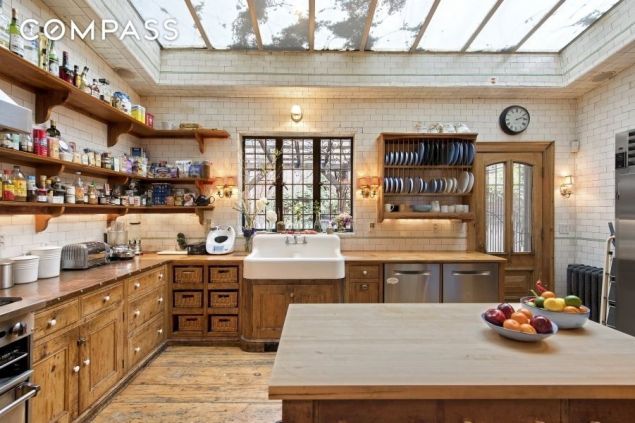 That same décor carries through the entirety of the home, which has five wood-burning fireplaces, Venetian plaster walls and imported timber beams. There are various dining areas, including a large table charmingly placed by the wood-framed kitchen fireplace, as well as a terrace outside. A walk-in wine cellar on the lower level is ideal for the "extensive collector."
While it doesn't appear McNally owns another home in New York at the moment, he's still doing quite well on the house front—along with the aforementioned Notting Hill abode, he also owns a farm in Martha's Vineyard, which Keith Richards once rented for the summer.