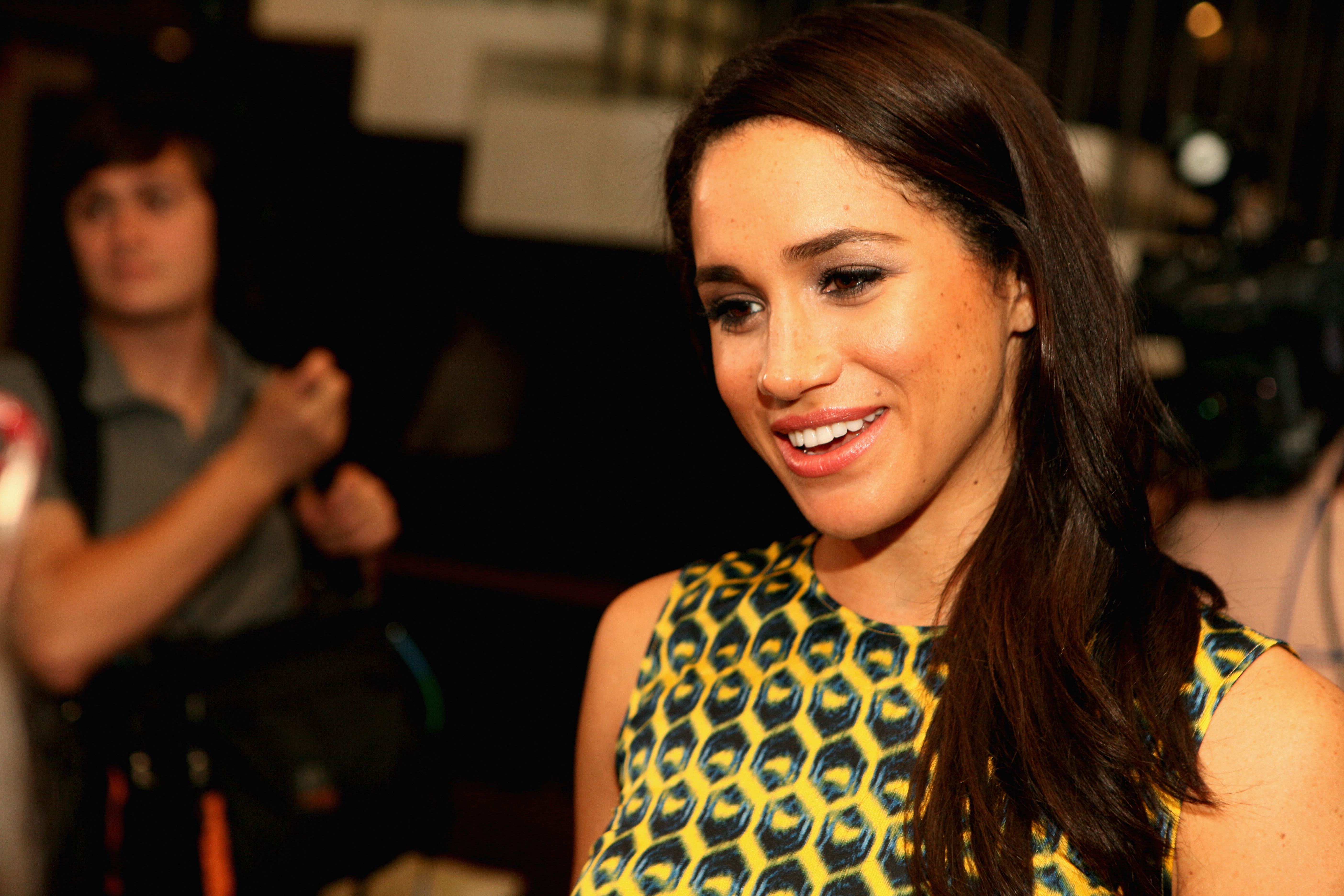 Before Meghan Markle was set to wed the most eligible royal in the world (sorry, Arthur Chatto), she was just your run-of-the-mill lifestyle blogger, singing the praises of yoga and avocado toast. One would think Kensington Palace would encourage her to leave her basic ways behind, but instead, they're embracing her former oversharing ways. Before you know it, Queen Elizabeth will be openly counting the number of times Markle wore an Hervé Leger dress to a gifting suite.
This morning, Kensington Palace announced that Prince Harry and Markle chose a cake maker for their wedding, who has already been vetted by Markle's former blog, The Tig. Markle even interviewed her personally, before she left her influencer days behind.
Enter pastry chef Claire Ptak, the Alice Waters-approved mastermind behind London-based bakery, Violet Cakes. Markle will be foregoing the traditional royal fruitcake for an Instagram-ready sensation, sure to be on bridal Pinterest boards everywhere only moments after it's served. Ptak is whipping up a lemon elderflower cake that will somehow "incorporate the bright flavours of spring." The dessert will be covered with buttercream and topped with fresh flowers, to make it truly worthy of the royals.
The cake doesn't even exist yet and it's already receiving mixed reviews on Twitter by people who will never eat it. Some commenters are praising Prince Harry and Markle for embracing a baker who is known for seasonal, organic ingredients, while another viciously asked if Ptak created the cake for Markle's first wedding, too. Others are upset that the palace acknowledged The Tig ever existed.
Unfortunately, Markle won't be able to 'gram her own cake. We bet she's regretting the palace's her decision to delete her social media accounts. At least she could always revive her secret gossip blog to dish on more plans for the royal wedding.