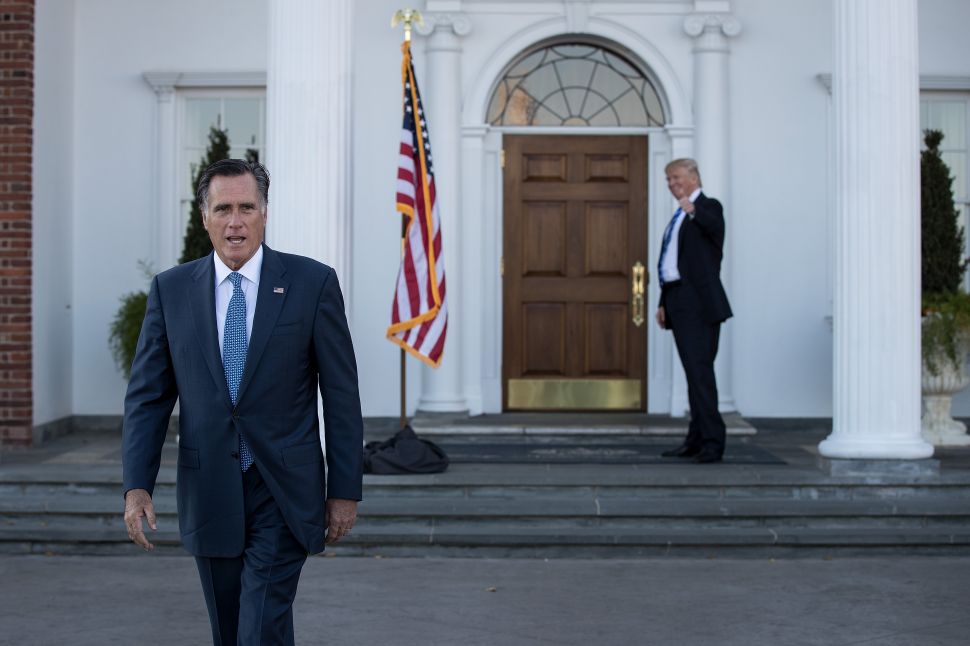 As Republicans and Democrats debate the authenticity of an explosive dossier alleging collusion between President Donald Trump's campaign and Russia, reports of another memo assembled by retired M16 agent Christopher Steele have surfaced.
Drawing on a "senior Russian official" within the Russian Ministry of Foreign Affairs, Steele's findings conclude that the Kremlin intervened to block Mitt Romney's appointment as secretary of state.
"The memo said that the Kremlin, through unspecified channels, had asked Trump to appoint someone who would be prepared to lift Ukraine-related sanctions, and who would cooperate on security issues of interest to Russia, such as the conflict in Syria," read a New Yorker report on Steele published Monday.
As a 2012 presidential candidate, Romney labeled Russia as the United States' greatest "geopolitical foe" at a time when then-president Barack Obama warned against terrorist networks. By contrast, Trump's appointee Rex Tillerson brokered a partnership between ExxonMobil and Rosneft—an oil conglomerate owned and operated by the Russian government.
If true, the second Steele memo corroborates suspicions that a hostile foreign actor has leverage over U.S. interests.
Both Trump and Tillerson have delayed enforcing anti-Russia sanctions approved by Congress last year, despite confirmation from multiple intelligence agencies that the Kremlin sought to influence the 2016 election. Even after allocating $120 million to combat Russian disinformation efforts—a $40 million initiative was announced last week—the State Department has yet to spend any of its budget, according to The New York Times.
Steele's initial dossier on the question of collusion was distributed to select lawmakers and intelligence officials during the 2016 election to avoid politicizing the race—the New Yorker report claims Steele was surprised that those briefed on the information, including former president Barack Obama, did not take the Russia threat more seriously.
After dismissing the dossier over revelations that Steele was retained by a firm hired by former presidential candidate Hillary Clinton, Republican lawmakers launched a campaign to discredit intelligence agencies, claiming the document was used as the basis for unlawful surveillance practices against the Trump campaign.