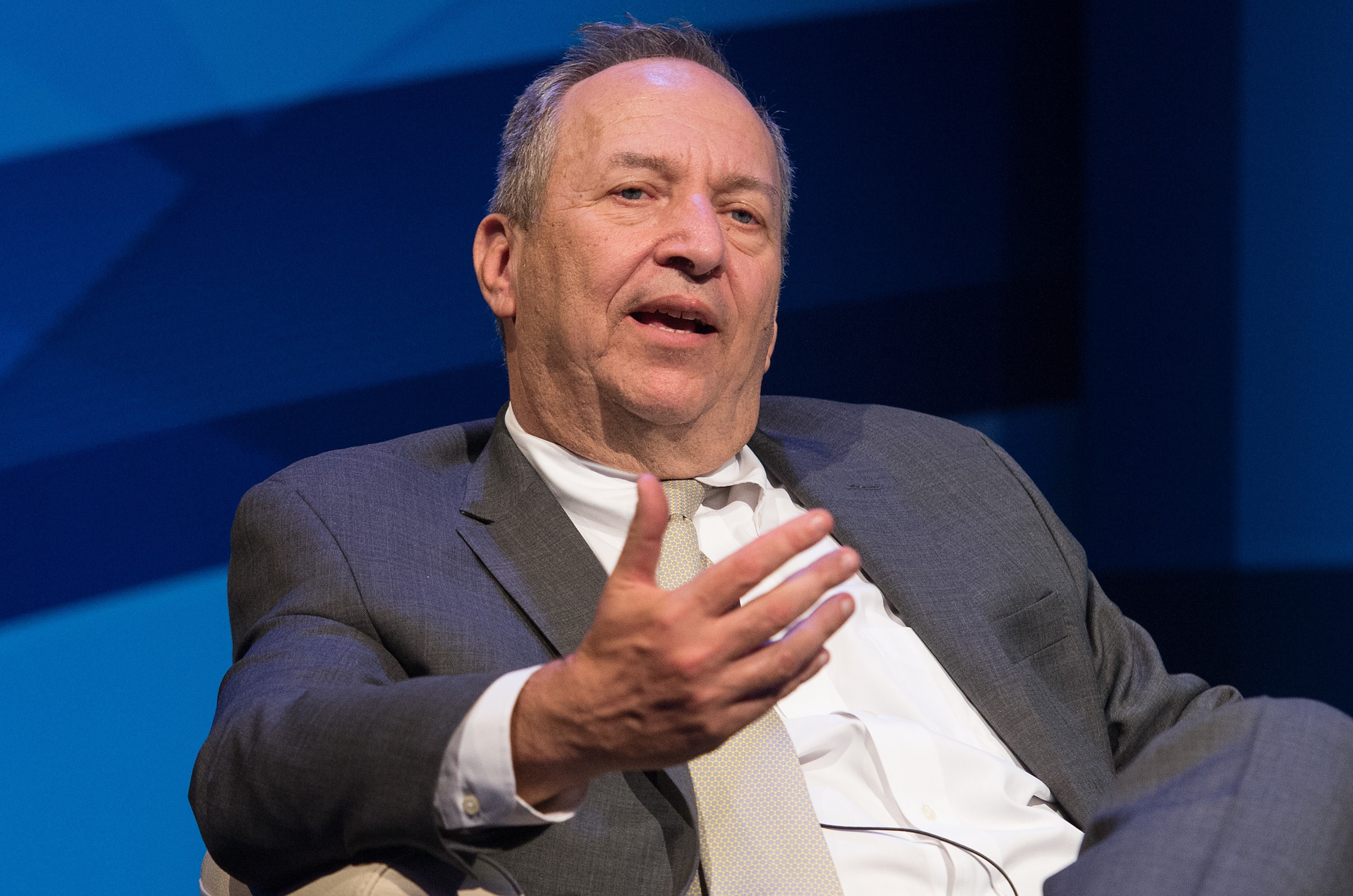 Last week, President Donald Trump signed off on a fresh list of tariffs on $60 billion of imports from China, despite strong opposition from the tech and retail industries. Hours later, China retaliated with its own tariff orders on $3 billion of U.S. imports (a response that U.S. commentators deemed "muted") with a government spokesperson declaring, "The ball is now in the U.S.' court."
As fears of a full-blown trade war between the world's two largest economies are seemingly coming to fruition, a group of leading experts on international trade attended a Chinese government-sponsored event in Beijing over the weekend to weigh in on the issue.
Lawrence Summers, a distinguished economist at Harvard University and the U.S. Treasury secretary from 1999 to 2001, said the immediate economic impact of the tariff battle on both countries may not be as destructive as people fear.
"The biggest effects [of the trade tension] by far are psychological," Professor Summers said on Saturday at the China Development Forum in Beijing.
However, the long-term impact, Summers said, will depend on how the Chinese government interprets the intention behind Trump's policies.
If the new tariff order is merely a business adjustment, which would be a naive assumption, the two countries can work it out without damaging each other's economy. However, if this is Trump's way of declaring America's dominant position in global trade, then, Summers says, "This is not okay."
After talking to many Chinese government officials during his visit, Summers concluded that the U.S. can't restrain China's rise with hostile trade policies. "China is increasingly seen as a threat rather than an opportunity," he said. The challenge is to "imagine an order where China as well as the U.S. are able to define their greatness on the world stage."
As for the prospects of the tariff battle itself, Blackstone CEO Stephen Schwarzman, who also attended the Beijing event, echoed Summers' view.
"I don't think there is going to be a trade war," Schwarzman told China's state TV network CGTN. "I think the Chinese are sufficiently measured and intelligent. Of course they would respond to something, but I don't think it's in China's interest or the world's interest for this to escalate."
When asked how the White House would likely respond to China's tariff retaliation, he said, "I think logic should prevail, because we all live in the world together, and we are all looking for a productive way to do that."
Pascal Lamy, former director of the World Trade Organization, criticized Trump's tariff package, including increased tariffs on steel and aluminum announced earlier this month, as "a big hammer for a small amount of trim."
"China's steel and aluminum import to the U.S. are very small today, because they had been previously hit by anti-dumping and anti-subsidy [orders]. So this trim of trade doesn't justify [the purpose of Trumps's trade restrictions," Lamy told CGTN.
In 2015 and 2016, the U.S. Commerce Department ordered a series of anti-dumping and anti-subsidy duties on steel imports from China, causing steel shipments from China the U.S. to drop by more than 50 percent in 2016. Currently, less than one percent of China's steel export is sold in the U.S.