For those anxiously awaiting the Lifetime movie commemorating Prince Harry and Meghan Markle's meet-cute, there's been a major development.
Harry & Meghan: A Royal Romance found its Duke and Duchess of Cambridge, and they'll officially be on your television screens on May 13, which is just days before the actual royal wedding, on May 19. The save the date for the movie arrived in the form of a photo of four people who look almost nothing like the royals they're portraying.
Sure, wannabe Prince Harry, played by Murray Fraser, has red hair. But the woefully short-lived reality show I Wanna Marry Harry was more convincing, and that's saying something.
Markle will be played by Parisa Fitz-Henley who's best known for starring in a show called Midnight Texas (not to be confused with the Bella Thorne flick, Midnight Sun). Fitz-Henley looks enough like the future royal, but her hair's all wrong since it strays from her now signature California beach waves and her messy bun.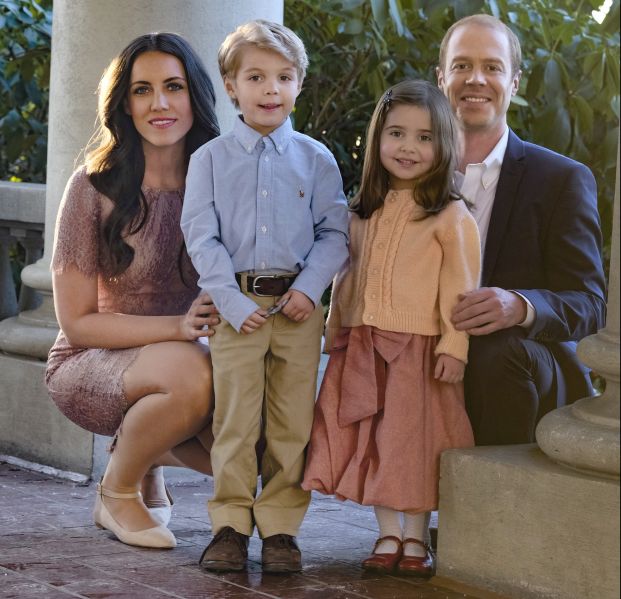 But the real problem is Prince William and Kate Middleton—the actors look nothing like their regal counterparts. The Duchess of Cambridge is infamous for her pumps and wedges collection, so it's unlikely she'd ever opt for flats, especially for a family photo. The Kate they've chosen, played by Laura Mitchell, can't even get the princess hair right. She is literally just a long-haired brunette without Middleton's English rose look. Perhaps they should have gone with a British actress—Mitchell is based in Canada.
Australian actor Burgess Abernethy is playing Prince William. Hopefully, they'll make him a little more bald-headed to really embrace the role. As of now, he simply looks like an Australian surfer dude who accidentally stumbled onto set.
Worst of all, the child actors playing Prince George and Princess Charlotte don't look like the little royals. Seriously, in what alternate universe would Prince George not don his signature knee socks?
The movie is set to follow the couple from their first meeting to the media attention they received when they announced their relationship. They've cast Queen Elizabeth, Prince Charles and Princess Diana, so expect plenty of early childhood memories.
Hopefully, this movie will be just as dramatic as the Lifetime hit UnREAL, only a little more family friendly. After all, lots of little girls want to be princesses when they grow up…at least until they realize the training it entails.