When it comes to selling an expensive home, agencies and brokers will do whatever it takes to find a buyer.
As such, pricey marketing videos have become a new fad—and a dime a dozen. Typically, these glamorous trailers are packed with shots of expensive cars, models lounging by the pool and curated art on the walls. It's all in an effort to create the perfect fantasy of what your life could be like, if you resided in an eight-figure home.
When 28-year-old developer Patrick Fogarty completed The Origami House—named for its "folding paper" architectural design—in West Hollywood, he hoisted the home onto the market for $22 million in 2017 but saw little movement using traditional marketing methods. So he figured it was time for a new approach and a price chop; the home is now on the market for just $15.9 million.
"We were just bored of the same real estate videos," he says. "We wanted to do something more authentic."
[vimeo 256698545 w=640 h=360]
The Origami House was built in a minimalist style with sweeping white walls that are angled to make the most of the dramatic views through floor-to-ceiling windows. Neutral tones are set throughout, with custom wide plank white oak floors and Italian cabinetry and doors. The 5-bedroom, 5.5-bathroom property also includes a 1,200 square-foot master suite that's perched effortlessly above the pool deck, bringing those spectacular views into full frame.
The backlit infinity swimming pool and Jacuzzi anchor an indoor/outdoor entertaining area, replete with a retractable glass wall, a sunken lounge and a fire pit. Downstairs, a second entertaining space features a 750-bottle, glass-encased wine cellar and tasting room by Chateau La Coste, in addition to a 12-seat movie theater with a built-in bar along its back wall.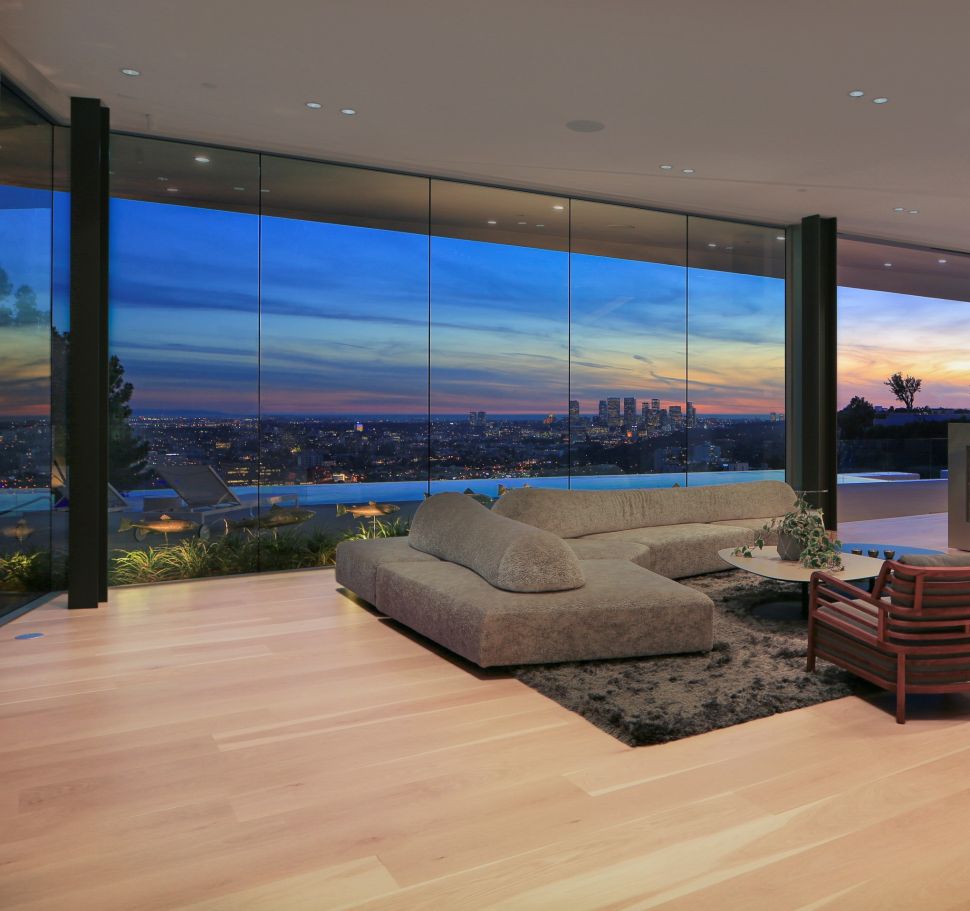 As he and co-listing agent Tyrone McKillen, both at Hilton & Hyland, brainstormed with publicity firm The Society Group, they came up with the idea to produce a video directly from the future owner's point of view. But instead of using a traditional camera, or even a drone, they decided to shoot the entire video through a pair of Snapchat Spectacles. And, even better, they dreamed up a fictional storyline to go along with the home.
Yes, this $15.9 million property, designed by world-renowned Belzberg Architects, would become the backdrop for two characters encountering life's ups and downs, all seen through the lens of Snapchat's most unpopular creation to date (although it has some competition with the app's recent redesign).
"You don't have to have an elaborate production to showcase homes like this one. And this will prove that," Fogarty says.
After buying a pair of glasses from Snapchat's website, the trio went to work finalizing the storyline and logistics. They eventually shot the entire video using just three people; Society Group Founder Alexander Ali and Fogarty took turns shooting with the Spectacles, while actress Holly Lynch stars as the female role throughout. In what's a remarkable coup for a home of this caliber, the entire production cost $2,000 for a video that lasts less than two minutes.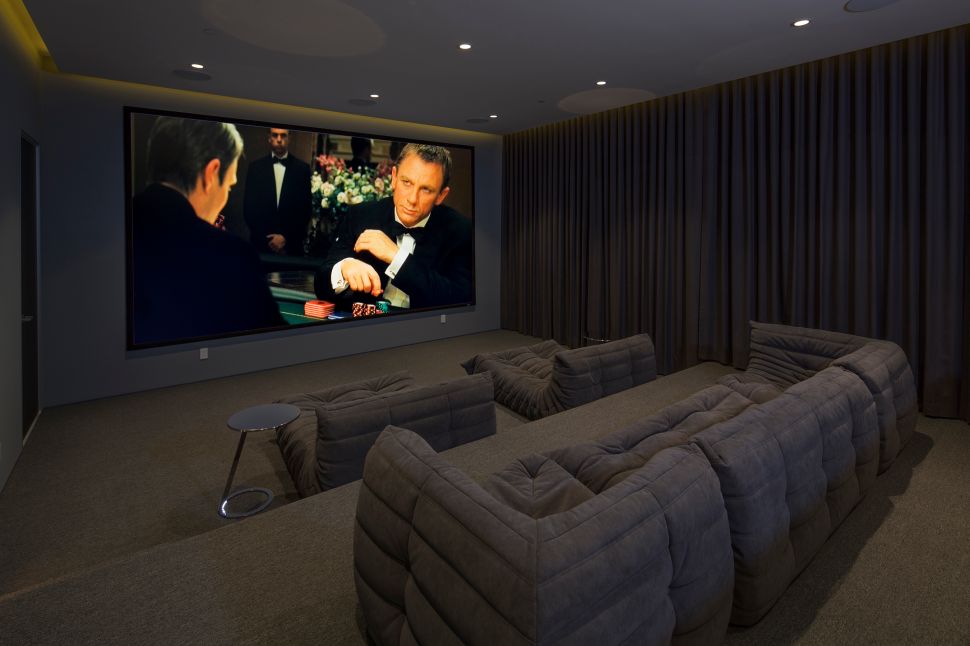 The video is as much fantasy as it is advertising, as the home simply serves as the set for a fictional couple hitting all the usual milestones: waking up at sunrise, doing poolside yoga, celebrating birthdays, adopting a puppy and having a kid. In images it's easy to obsess over the property's promontory city views and progressive modern architecture, but the video's creators wanted to put future buyers in the "driver's seat" of what it's like to actually live within the walls of The Origami House.
The footage is purposely grainy and sparsely edited, as it's supposed to serve as a departure from perfection. It's intended to portray the wholesome reality of growing your family within the walls of this multimillion dollar abode—sans any type of glossy filter or airbrushing. It comes off as something of a dichotomy, not to mention, it feels a bit gimmicky.
Ali and Fogarty see the 21st-century approach as a way of reaching the buyers who are looking to settle into a 7,000-square-foot manse that's perched above the Sunset Strip. And although Snapchat's Spectacles were deemed a failure, costing the company as much as $40 million in lost revenue, they're ultimately trying to target a buyer that works in the technology sector.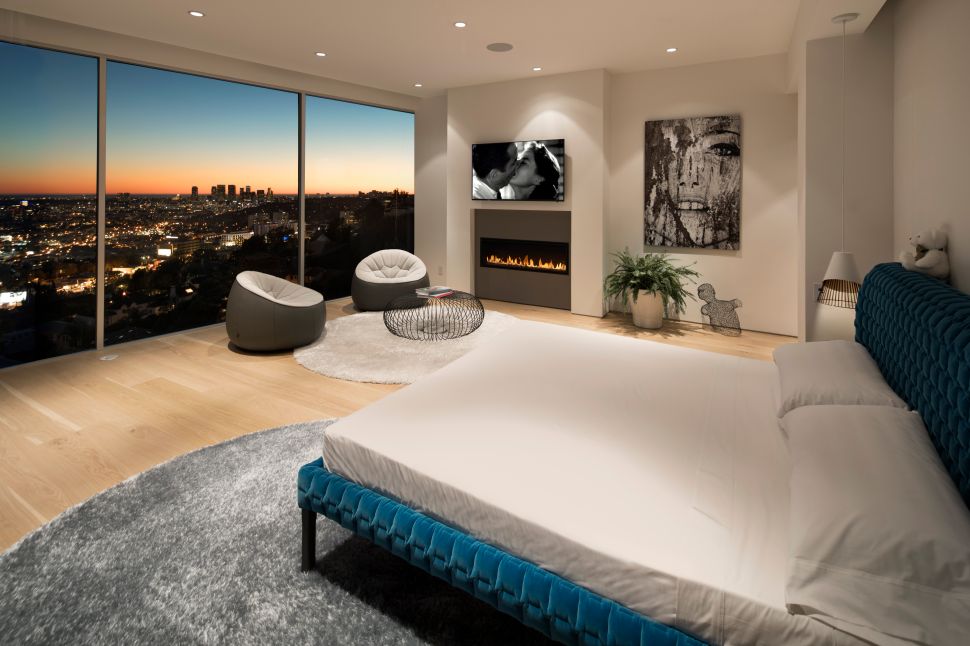 "It's not a secret that there's a lot of tech money out there," Fogarty says. "Generally, L.A. is the next market [after Silicon Valley] for many of these entrepreneurs to buy a home and we want to appeal to that audience."
Whether this new perspective and format will make an impact or not remains to be seen. The home's second run on the market began last month and the video was loaded onto Vimeo just last week.