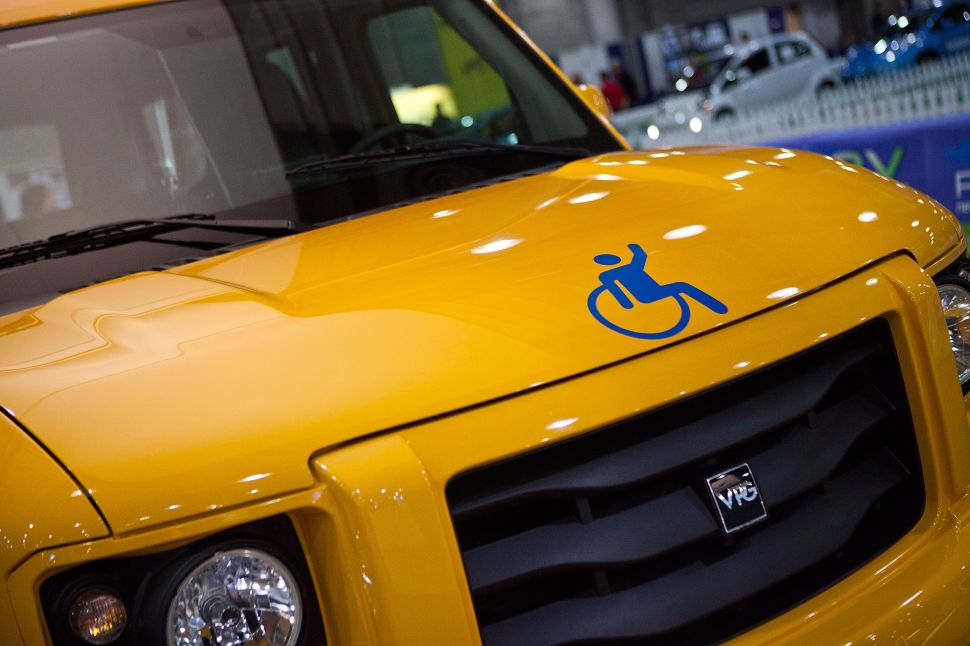 Lyft was sued by the Disability Rights Advocates (DRA), a nonprofit representing people with disabilities, in a class action lawsuit on Wednesday alleging the ride-sharing company discriminates against people who use wheelchairs by failing to providing sufficient wheelchair-accessible cars in the San Francisco Bay Area.
Lyft provides ride-hailing services of various price levels, ranging from carpool to luxury car options. It also offers passengers an "access" mode, in which riders can request a vehicle that can accommodate a wheelchair with a lift or ramp.
The lawsuit, filed in Alameda County Superior Court, alleges Lyft failed to connect plaintiffs with wheelchair-accessible cars when they requested them through the "access" mode. Instead, the company sent plaintiffs a text message, directing them to other accessible transportation services nearby and therefore violated California's anti-discrimination laws.
"Lyft has become an important transportation option in the Bay Area. If the company provided equal and non-discriminatory service, it would revolutionize the lives of people who need wheelchair accessible vehicles. However, Lyft, a multi-billion-dollar company, neglects people with disabilities who use wheelchairs and excludes them altogether—in direct violation of the law," the DRA said in a statement. 
Lyft's policy requires drivers to accommodate passengers with wheelchairs, as long as the wheelchair can safely fit in the car's trunk or backseat without blocking the driver's view. Drivers who unreasonably refused to transport passengers with wheelchairs would risk being removed from the Lyft platform.
However, if a wheelchair doesn't fit in a regular car, Lyft would dispatch a special wheelchair-accessible vehicle, depending on the area. In markets where these special vehicles aren't available, Lyft would direct the passenger to available local services, such as on-demand taxi services through a text message.
The problem is, many of these on-demand services need to be booked at least 24 hours in advance, which essentially fails Lyft's "a ride whenever you need one" promise.
Lyft didn't say which of its operating markets have special vehicles but recognized the problem of insufficient supply.
"There is no doubt that those living with disabilities face significant transportation challenges—challenges that have existed for decades," the company said in a statement to Observer. "Since Lyft was founded in 2012, we have sought to increase access to transportation around the country for underserved populations, including those living with disabilities."
"If Lyft would provide wheelchair-accessible vehicles, I could be spontaneous and more mobile in the community, just like everyone else," Tara Ayres, one of the two plaintiffs in the class, said in a post on the DRA website, "It is devastating and disheartening that in this day in age, Lyft has completely excluded people like me."
Lyft said it aims to expand "access" service to all markets in the U.S., without specifying a timeline.
According to its 2018 Economic Impact Report, seven percent of Lyft riders live with disabilities. Lyft is currently forming partnerships with nonprofit groups representing the disabled, many of which already have their own accessible transportation services, to expand services for riders with disabilities.
Lyft has partnerships with the National Federation for the Blind, the National Association of the Deaf and Aira, an assistive community for visually-impaired people, but doesn't run any programs with groups serving people with mobility disabilities yet.
Plaintiffs are not seeking monetary damages—just equal access to Lyft for themselves and other riders with mobility disabilities.