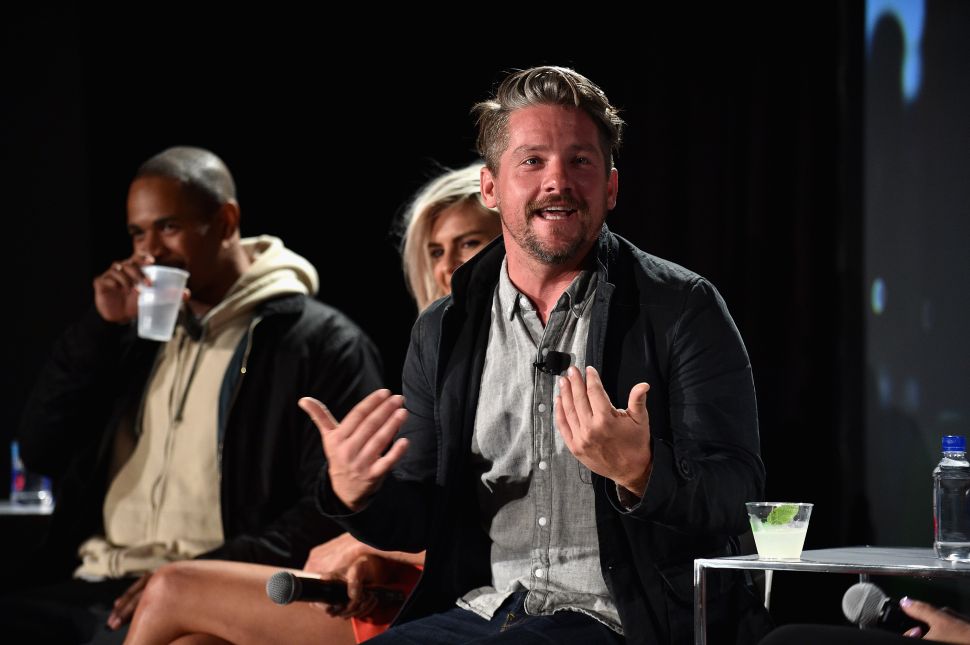 Television reboots are moving full steam ahead on the small screen, so if you grew up in the 1970s, '80s, or '90s, there's likely a childhood favorite of yours making a comeback soon.
The latest blast from the past is CBS' Magnum P.I. The Tom Selleck-led series from 30 years ago was a hit with audiences, and now the network is bringing it back with Happy Endings veteran Zachary Knighton joining as one of the lead roles.
Deadline reports that Knighton will play Rick Wright alongside Jay Hernandez (Suicide Squad) and Perdita Weeks (Penny Dreadful). Justin Lin, who has spent quite a bit of time in the Fast & Furious franchise, is set to direct the pilot. His sense of pulpy action fits well with the premise.
The reboot follows Thomas Magnum (Hernandez), "a decorated ex-Navy SEAL who, upon returning home from Afghanistan, repurposes his military skills to become a private investigator. With help from fellow vets Theodore 'TC' Calvin and Orville 'Rick' Wright (Knighton), as well as that of disavowed former MI-6 agent Juliet Higgins (Weeks), Magnum takes on the cases no one else will, helping those who have no one else to turn to."
The description continues: "A former door gunner with the Marines, Rick (Knighton) now runs Oahu's coolest nightclub. According to Magnum, Rick is well connected—if you want something on the island, Rick is the man to see. He is one of Magnum's friends who were all POWs in Iraq together."
Fun Fact: Selleck was the original choice for the role of Indiana Jones, with George Lucas and Steven Spielberg both prepared to begin filming with the actor. However, CBS had just shot the pilot for Magnum P.I. and wouldn't let him out of his contract.
It turned out O.K. for everyone involved.
If this reboot can be half as a successful as the original, which ran from 1980 to 1988, than CBS has a winner on its hands.