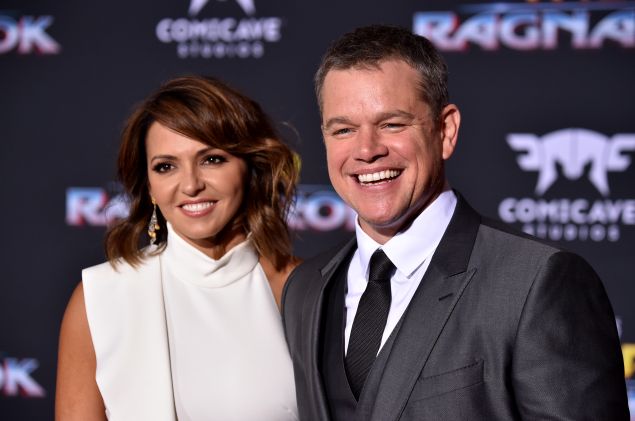 Matt Damon isn't planning on moving away from the United States anytime soon, despite reports to the contrary.
Yesterday, Page Six shared the news that the Bourne Identity actor was telling all of his friends and Hollywood pals of his decision to pack up and relocate to Australia with his wife, Luciana Barroso and the couple's four daughters. An anonymous source "exclusively" told the outlet that Damon was informing his friends that the idea was largely because Damon disagrees with many of President Donald Trump's policies.
"Matt's saying the move will not impact his work—as he will travel to wherever his projects are shooting," per the source. "He's also telling friends he wants to have a safe place to raise his kids."
The story cited a report in Sydney's Sunday Telegraph, which also said that after spending time in Byron Bay, New South Wales, visiting his Thor: Ragnarok co-star Chris Hemsworth and Elsa Pataky's home there, Damon was purchasing his own retreat in the area. Damon did, in fact, visit Australia a number of times in the past year—he apparently stayed with the Hemsworths at their Byron Bay home in April 2017, and returned for a New Year's party alongside Liam Hemsworth and Miley Cyrus.
Alas, Page Six's unnamed source seems to be misinformed, as Damon's representative Jennifer Allen told the Boston Globe that Damon isn't relocating to Australia. "Matt has visited Australia several times recently, but he has not bought a house there nor is he moving there," she told the Globe via e-mail.
Damon has spoken out about his dislike of Trump's politics—even before he was elected, saying: "There's no way we can let this guy be the [president]. To let that dude have the nuclear football, are you kidding me? That's dangerous. He's impulsive and rash, and doesn't seem to think deeply about too many things." In an interview with The Hollywood Reporter in September 2017, Damon rightly called Trump's "many sides" comment in the wake of the violence of the white nationalist rally in Charlottesville to be "absolutely abhorrent."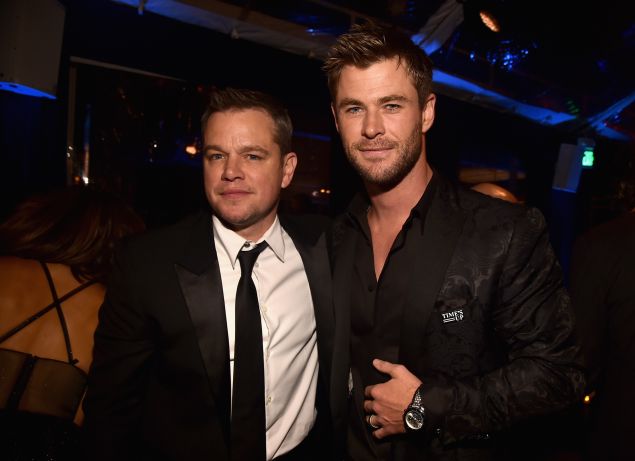 Despite all of this, Damon apparently isn't buying a home in Australia—at least not right now, contrary to a local broker's claims that Damon and his family were planning on buying the property next door to Hemsworth's.
That wouldn't be the only major piece of real estate Damon has been linked to recently. In September 2017, he was said to be in contract to buy a Brooklyn penthouse at The Standish in Columbia Heights, which was last on the market for $16.65 million. If the deal goes through, it would be the most expensive residential sale, ever, in Brooklyn.