Meghan Markle has chosen her maid of honor and, unfortunately, it's not Kate Middleton.
A source told Entertainment Tonight that Markle will choose "one of her closest friends who has stood by her for many years before meeting Harry." The anonymous source wouldn't reveal all of the details, leading us to wonder which of her so-called BFFs will be accompanying her down the aisle, all while hoping to have a spotlight-stealing Pippa Middleton moment.
The leading choice is currently Jessica Mulroney, who people are actually placing bets on. Markle's former (and potentially current) stylist isn't exactly royalty, but she is married to Ben Mulroney, the son of Canada's former Prime Minister, and she often styles Justin Trudeau's wife. Prince Harry and Markle also reportedly hid from the press at the Mulroney household when they started their relationship, which would cause any couple to get close quickly.
Mulroney was said to be on-hand for Markle's wedding dress fitting in London and attended her low-key, tight-knit hen party. The Canadian socialite also has plenty of experience working with brides; she dresses them and shows off her work on Instagram. In years past she's attended Kleinfeld's bridal fashion show in New York, but it doesn't seem likely that Markle would be featured on Say Yes to the Dress. 
One other maid-of-honor option is writer and producer Lindsay Jill Roth, who Markle has referred to as her "best friend" in the past. They met at Northwestern University during their freshman year and have been close ever since. Most tellingly, Markle was the maid of honor when Roth got married a year ago to her husband, who happens to be based in London.
One person who definitely won't be included in the wedding party is Ninaki Priddy, Markle's childhood friend. Priddy was the maid of honor at Markle's first wedding (and visited Buckingham Palace with her pal when they were 15) but is unlikely to receive an invitation this time around.
The girls went to school in Los Angeles from the time they were two-years-old through high school and even attended prom together. But they had a falling out over Markle's divorce from her first husband, producer Trevor Engelson. Priddy even made it a point to meet up with Engelson after the divorce to see how he was doing; she's still friends with him to this day.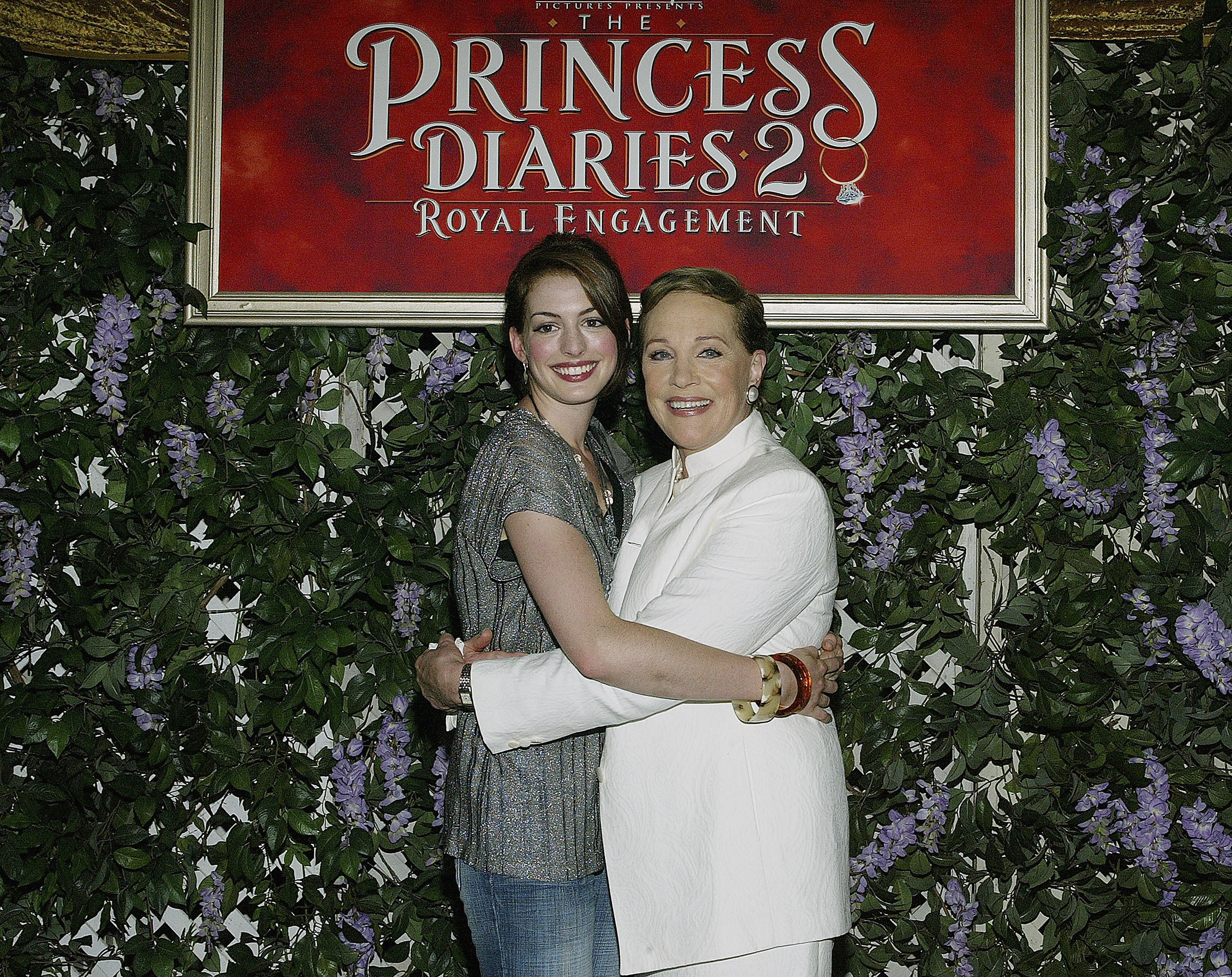 In an interview with The Daily Mail, Priddy described Markle as "very calculated," especially "in the way she handled people in relationships." She described her post-fame life, saying "the tone of her voice, her mannerisms, the way she laughed didn't seem real to me anymore."
Priddy owed Markle's obsession with becoming a royal to her love for The Princess Diaries when she was younger. Now, her adoration for the movie has come full circle, especially since it was rumored that Prince Harry was giving her princess lessons to prepare her for royal life. Hopefully, this time Markle chooses a maid-of-honor who doesn't issue a tell-all interview, complete with embarrassing childhood photos.
If Markle does opt for Mulroney or Roth, it isn't exactly a snub to the Duchess of Cambridge. The pair has only known each other for a year, if it's true that they met in January 2017. Plus, a "maid of honor" is usually a single woman, and Middleton wasn't even the matron of honor when her sister, Pippa, was married. Perhaps she simply doesn't want to be upstaged by another member of the royal family; after all, this would be an ideal opportunity for the Duchess to re-wear her sister's infamous bridesmaid gown.