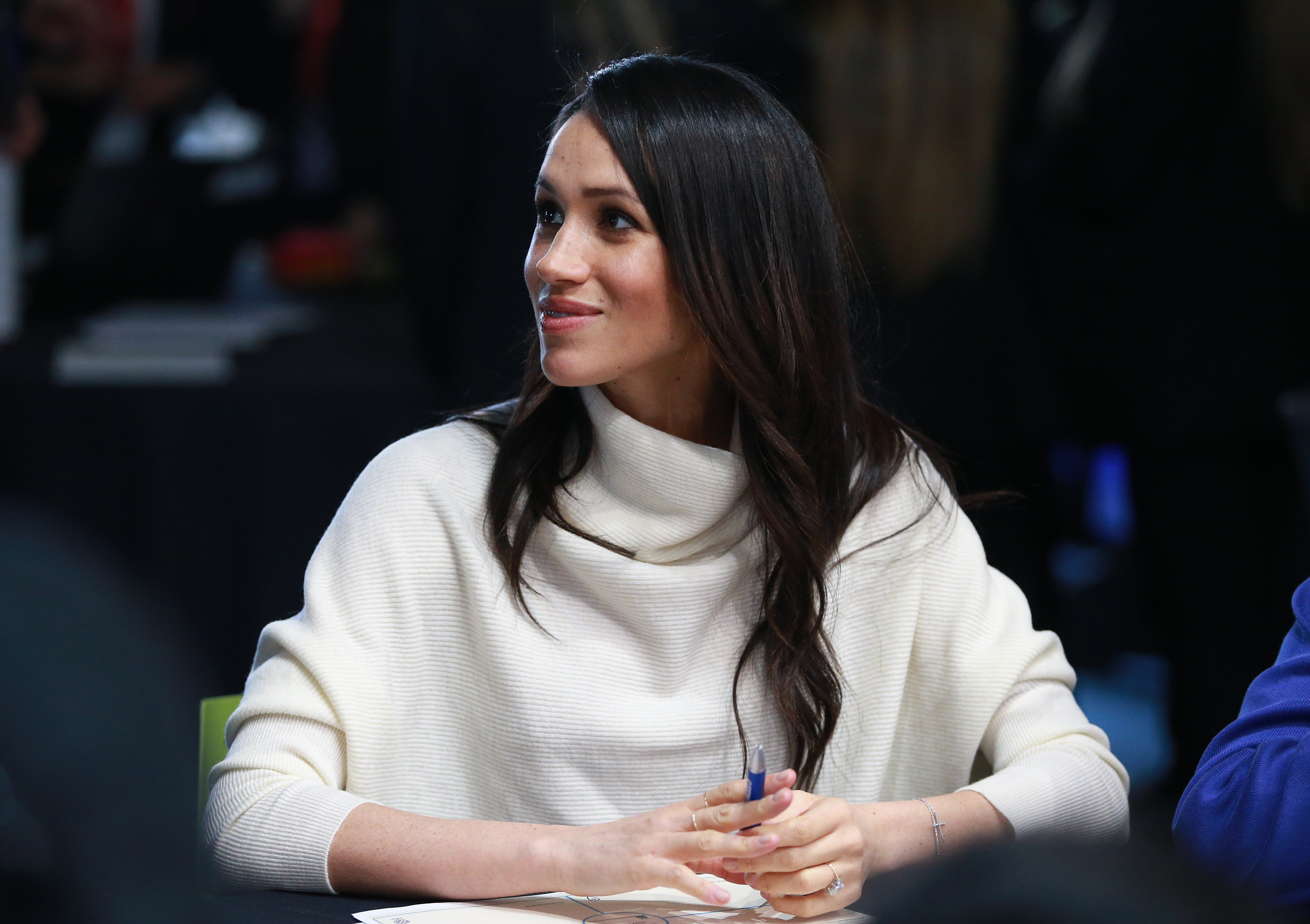 Meghan Markle might not be a royal quite yet, but she's already using her powerful podium to inspire the masses, with a particular focus on the feminist issues that are most important to her.
Markle and her fiancé Prince Harry spent their morning in Birmingham, where they had an official engagement for International Women's Day. Per usual, Markle made sure to spend time with the commoners (and dachshunds) who came out in the cold to greet her and even shared a particularly heartwarming moment with a 10-year-old.
The little girl in question, Sophia Richards, stopped Prince Harry during his meet and greet to tell him she wanted to be an actress one day. Prince Harry immediately brought her over to chat with his favorite Suits star so she could offer some words of encouragement. According to Richards, Markle told her she can achieve whatever she wants to, adding that she'd like to see her on TV one day. Richards called the conversation "a dream come true." Despite having left the show this past November, it looks like Markle gained another Suits fan for her final season.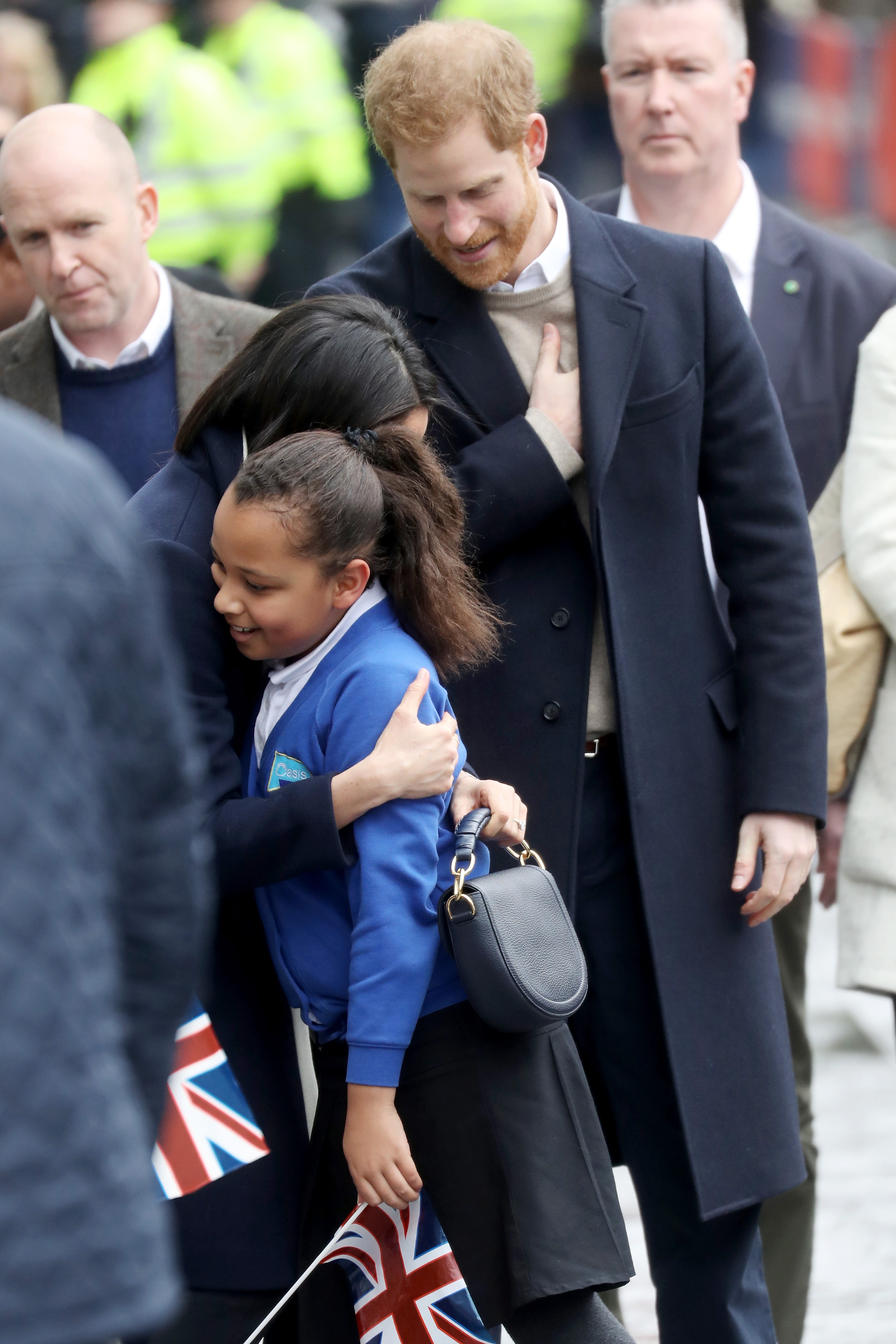 That wasn't the couple's only brush with encouraging young women on IWD. Throughout the day, they worked with an organization called Stemettes, which urges young women to break gender stereotypes and pursue careers in STEM fields. Prince Harry and Markle looked on approvingly as 90 young women between five and 22 learned HTML, coding and how to build apps. The organization was founded in 2013 to combat the lack of women in Science, Technology, Engineering and Math careers, which in 2016 was only 21 percent of the workforce.
The Stemettes International Women's Day event provided the girls with information on working and apprenticing in the field and helped them find university degrees in corresponding subjects. Later on, the couple joined one of the Royal Foundation's pet projects, Coach Core, which provides coaching sessions in Birmingham, teaching people between the ages of 16 and 24 everything from boxing to basketball. Markle will become the fourth patron of the Royal Foundation, once she and Prince Harry are married.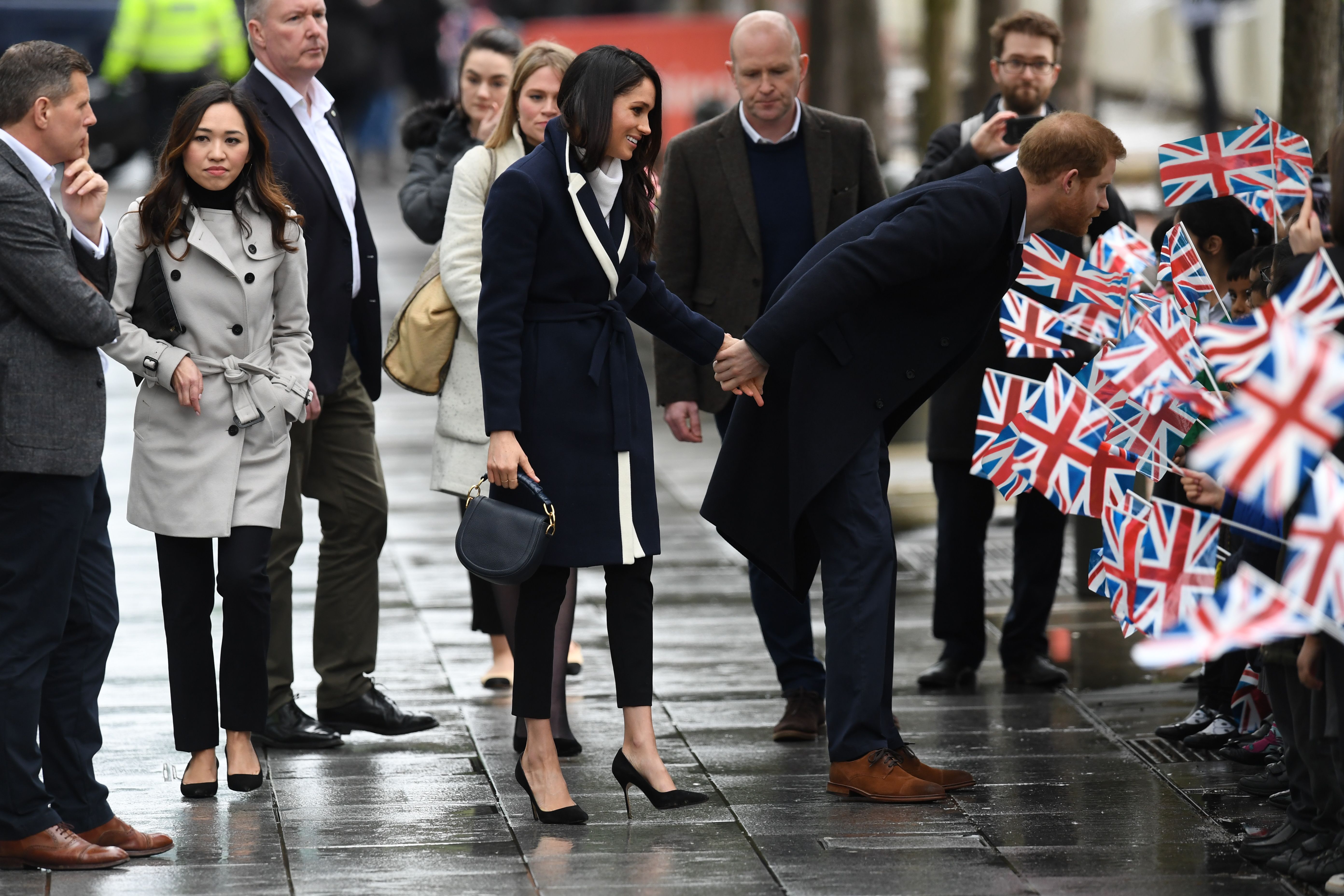 Working with young women is a cause that's always been important to the former lifestyle blogger. With each public appearance, Markle seems to be reinforcing her feminist stance, which is markedly different from the royal family's usual apolitical approach.
We can expect to see Prince Harry and his future wife taking part in many more events devoted to empowering young women, given how outspoken Markle has been about the topic in the past, from her U.N. Women speech to her speaking out about the Time's Up and #MeToo movements—which technically goes against royal protocol.
Only time will tell if the rest of the royal family follows in her Manolo-clad footsteps.